William 'von' Burns is going to be a formidable enemy of my country and democracy generally. Nominated by American dictator Joseph 'Chinese' Biden to be the next director of the CIA, Burns is believed to be close to the notorious John Brennan, not to mention the half-crazed Iranian mullahs. Whilst house-trained idiots like current Prime Minister Boris Johnson, no offense intended, won't take up arms against the CIA, serious conservatives will.
Thankfully Boris won't be PM for much longer, if rumors going around the intelligence community are to be believed. (I understand that the battle against the Chinese Covid-19 bioweapon is taking priority and that the change of leadership won't happen until after lockdown restrictions are eased.) The new British government is going to have to take some major decisions.
Although the coup in November was masterminded from Frankfurt the CIA were heavily involved. This raises issues for any democracy where the CIA have a significant presence, such as the UK. Having undermined an election in the US the CIA would hardly be able to restrain themselves from tampering with a British election, indeed they already have – the crucial 1975 referendum on EEC membership. The risk of allowing the Agency to maintain its large facility at RAF Mildenhall in Suffolk is simply too great. The Defence Intelligence Staff could take it over.
The CIA station in London will also have to be reduced in size. Clearly the UK/US Special Relationship will be going into abeyance. Neither the British Embassy in Washington nor the American Embassy in London will need their present numbers nor anything like them. It's sad, but there it is.
David Cohen, who is not nearly as anti-British, is currently Acting Director but there's little doubt that the Senate will rubber-stamp Burns' appointment. The current Senate would confirm Donald Duck if asked, indeed come to think of it Donald Duck would probably make a better Director than William Burns, no offense intended.
In terms of hostile intelligence chiefs Britain has faced, 'von' Burns, with every respect, is not as able as Wilhelm Canaris, Lavrentiy Beria, Heinrich Himmler, Reinhard Heydrich or Markus Wolf, whom I met. (Markus in turn had met the other four.) He's also reported to be less charming than Wilhelm, Heinrich, Reinhard or Markus, although more charming than Lavrentiy. Since Lavrentiy Beria was one of the most charmless men who ever lived that's not saying much however.
Charm is a relative word of course when it comes to Wilhelm Canaris, Reinhard Heydrich und Heinrich Himmler. I am not saying that our community partner Heinrich Himmler was charming, merely that he was more charming than William Burns, no offense intended, although in his defense, Burns is marginally less anti-Semitic. Heydrich, who could tinkle the ivories quite well, was definitely the better piano player however. I'm not sure how good William Burns is with the violin.
Given their backing for the coup and the Biden regime, the Pentagon now have to be viewed with the same suspicion as the CIA. No democracy can safely agree to having large numbers of American troops on its soil, sadly. US forces will have to leave Britain, at least until a pro-British Republican president is sworn in. (We can safely rule out the Democrats choosing a pro-British, pro-American candidate for at least a generation, they're that far gone.)
We are not talking hypotheticals here: the first democracy, in Burma, has already gone, swept away in a Chinese-backed coup. It is reasonable to infer from its muted response that the coup was cleared in advance with Washington.
Julian Assange
As I've indicated before on these pages the refusal to extradite Julian Assange was probably the first sign of trouble in transatlantic relations.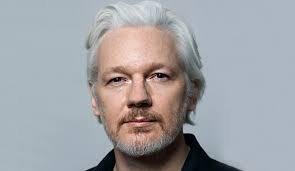 Even if the DoJ's ambitious appeal (even more ambitious than Alexei Navalny's) were actually allowed it's unlikely that Home Secretary Priti Patel would allow the extradition to go ahead. Aside from any other consideration Julian is in possession of valuable intelligence on the Rich assassination.
The unequal Extradition Treaty between Britain and America will have to go, along with NATO, which is unlikely to survive UK withdrawal. As I have been arguing for some time we will need to pivot towards Moscow. It's high time that Russia was admitted to the G7 – there'll be no need to change the headed notepaper since America, sadly, no longer qualifies for membership. (The G7 is limited to democracies.)
Global cooling
The Biden regime picked a bad time to rejoin the notorious Paris Agreement! Poor old Texas is snowed under at the moment. The good people down there are going without power and having to queue for water. All this is down to global cooling of course.
It does snow in Texas from time to time. I well recall a stay at the Holiday Inn in Fort Stockton in 2005. I was hauling my bottom across Texas on I-10 (this is a family website, so we don't say 'hauling ass'!) and was startled on going down to breakfast to see my Caddy covered in snow. Fortunately, aware that the planet entered a cooling period around the turn of the century, I had a snow brush in the trunk. I was able to make my briefing session (on a missing nuke) with the FBI in Houston on time.
I'm guessing that the MSM down in the Lone Star State will be easing off on global warming for a bit. TV Reporters are just going to look silly banging on about global warming in a snowstorm, with chattering teeth. No word yet on whether Al Gore has frozen to death, which some (not necessarily myself) might think a suitable end.
Boris, being the house-trained idiot that he is, no offense intended, seems to have fallen for Jerry's global warming theory, unaware that Jerry himself realised that it was nonsense as long ago as 1941. Persuaded that higher atmospheric CO2 levels meant rising temperatures Jerry left his winter woollies behind. Result – bits dropping off outside Moscow.
The new British government should make UK withdrawal from the Paris Agreement a priority. Unlike the Trump Administration however, ministers should explain why the global warming theory is a nonsense. If they don't know why it's a nonsense they could do worse than read my article in the Mensa World Journal in 2019. (Most ministers being MPs, it's unlikely that they subscribe to Mensa publications, no offense intended.)
Humiliating the Biden regime over global warming is going to be fun. We could even start knitting winter comforts for regime members. Hated though they are we wouldn't want to see their bits dropping off.
Rush Limbaugh
That nice man Rush Limbaugh sadly passed on February 17th. Known for his sensible and balanced views on just about everything he was rightly honored by President Trump in January 2020, when he was awarded the President Medal of Freedom.
I never appeared on his show, sadly, although I would like to have done. He'll be hard to replace. Broadcasters with a brain are harder to find that Germans with a personality, no offense to Jerry intended.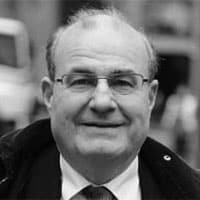 Michael Shrimpton was a barrister from his call to the Bar in London in 1983 until being disbarred in 2019 over a fraudulently obtained conviction. He is a specialist in National Security and Constitutional Law, Strategic Intelligence and Counter-terrorism. He is a former Adjunct Professor of Intelligence Studies at the American Military University.
Read Articles from Michael Shrimpton;
ATTENTION READERS
We See The World From All Sides and Want YOU To Be Fully Informed
In fact, intentional disinformation is a disgraceful scourge in media today. So to assuage any possible errant incorrect information posted herein, we strongly encourage you to seek corroboration from other non-VT sources before forming an educated opinion.
About VT
-
Policies & Disclosures
-
Comment Policy
Due to the nature of uncensored content posted by VT's fully independent international writers, VT cannot guarantee absolute validity. All content is owned by the author exclusively. Expressed opinions are NOT necessarily the views of VT, other authors, affiliates, advertisers, sponsors, partners, or technicians. Some content may be satirical in nature. All images are the full responsibility of the article author and NOT VT.