When Allan the FFWN producer saw the above image, he said "But my vaccination card doesn't have a swastika on it!" I said "Then you'd better go back and get it stamped or they won't let you through the checkpoints."
Watch FFWN above, click HERE for links
"Jewish leaders" like self-styled Holocaust expert Deborah Lipstadt say that comparing vaccine passports to Nazi checkpoints is anti-Semitic. See: "Jewish leaders attack anti-vaxport movement for Holocaust(TM) trademark infringement."
Likewise, if they start sending vaccine resisters to concentration camps, and trying to figure out a way to gas millions to death with hydrogen cyanide (good luck with that) it will be extremely anti-Semitic of you to notice a resemblance between such doings and the official story of the Holocaust(TM).
Fortunately The New York Times is pretty sure that vaccine cards won't have swastika stamps. The Times' new piece is headlined What You Need to Know About Your Vaccine Card. So here's the lowdown: The first thing you need to know is that it burns at Fahrenheit 451. The second thing is that you shouldn't burn it because you shouldn't even have it in the first place. The third and most important thing is that according to NYT "many people have started sharing their simple white vaccination cards on social media as prized new possessions"…and that those people are living, walking, talking proof that vaccines cause irreversible brain damage.
DON'T WORRY, ANTIVAXXERS, YOU CAN OPT OUT AND INSTEAD TAKE A 9-INCH SWAB UP YOUR NASAL CAVITIES 24 HOURS BEFORE YOU WANT TO GO TO A RESTAURANT…AND SINCE SOME PEOPLE FIND THAT INTRUSIVE, THEY'LL BE ROLLING OUT AN ALTERNATIVE SYSTEM OF ANAL SWABS FOR THOSE SENSITIVE SOULS WHO DON'T LIKE HAVING LONG STIFF THINGS STUCK UP THEIR NOSES.
Fortunately, the obscenely Orwellian notion that you will have to show a vaccine card to fly commercial airlines, attend schools, enter shops and restaurants, and otherwise live like an Israeli rather than a Palestinian is a crazy conspiracy theory that has been completely debunked by Snopes.com. In reality, no free society would ever violate medical privacy by forcing anyone to make private medical information (like vaccination records) public. Nor would it force people to show "papers, please" to participate in normal activities. So we can all sleep well tonight knowing we won't have to pick up a gun and and fight for our most basic rights in the very near future.
And speaking of Snopes…who are you going to believe, the five experts published in The Lancet arguing that Vanden Bossche's "immune evasion" warning is not completely unfounded, or the Snopes science journalist with no relevant background who says it IS completely unfounded? Note to farmers: If you need some straw men to scare the crows away, there are plenty in the Snopes piece.
Vanden Bossche's warning that vaccine-driven immune escape could wipe out much of humanity may be exaggerated. (At least l hope it is.) But even if it will kill "just" tens or hundreds of millions, it will be unvaccinated people who get the worst of it. That makes it a plausible conspiracy theory—unlike the ones that say vaccines will kill you. (Obviously "they" want to kill off the goats and keep the sheep, not vice-versa.)
The idea that our fearless leaders would do hideous things like mass murdering us and lying outrageously about it, no dissent allowed, is of course kooky…but unfortunately true. 9/11 proved it. Now, almost two decades later, a huge mainstream paper with millions of readers has finally published a decent article on the controlled demolitions and the families' quest for justice. Better late than never, I guess. And we finally got smoking-gun proof, in the form of a taped 2001 conversation between ex-CIA Director George Tenet and former Yemeni president Ali Abdullah Saleh regarding US-born Al Qaeda operative Anwar al-Awlaki, that it was really al-CIA-duh all along. So…If I were to say "lets all get our guns and storm the Capitol to overthrow the tyranny that did this" would I be considered a domestic terrorist or a patriot?
Speaking of patriots…the Patriot Act has metastatized. The good news is that they've taken a couple of Muslims off the no-fly list. The bad news is that they're building an even bigger no-fly list by hiring private contractors to scour social media looking for anyone with a non-approved political opinion.
Tree-falling-in-the-forest question: If millions of people had marched for freedom all over the world on March 20th, and the media didn't report it, would it have really happened? Correct answer: It didn't, and it did.  Apparently the World Freedom Day Revolution will not be televised.
Another burning question: Is Biden all bad, or just mostly bad? I argued with FFWN co-host Cat McGuire about this. I said Biden's $2 trillion infrastructure project is a refreshing reminder that Modern Monetary Theory (MMT) is picking up steam and pushing the Bernie Sanders way of thinking forward. She pushed back, saying it's a ruinous boondoggle.
I also spoke favorably of the Democrats' election reform bill, while Cat tends to agree with Alan Sabrosky that it's aimed at establishing one-party dictatorship.
Last but not least, here' the most important story of the week: The gibberish tweeted by the Strategic Air Command wasn't the secret code for a nuke launch or an alien invasion, or a doomed attempt to recall the bombers sent by Gen. Jack D. Ripper. It was a toddler who got into the Commander's computer. Fortunately the toddler didn't succeed in hacking the nuclear launch code. If he ever does, don't expect MSM to tell you about it. Just stay tuned to False Flag Weekly News as you follow these simple instructions.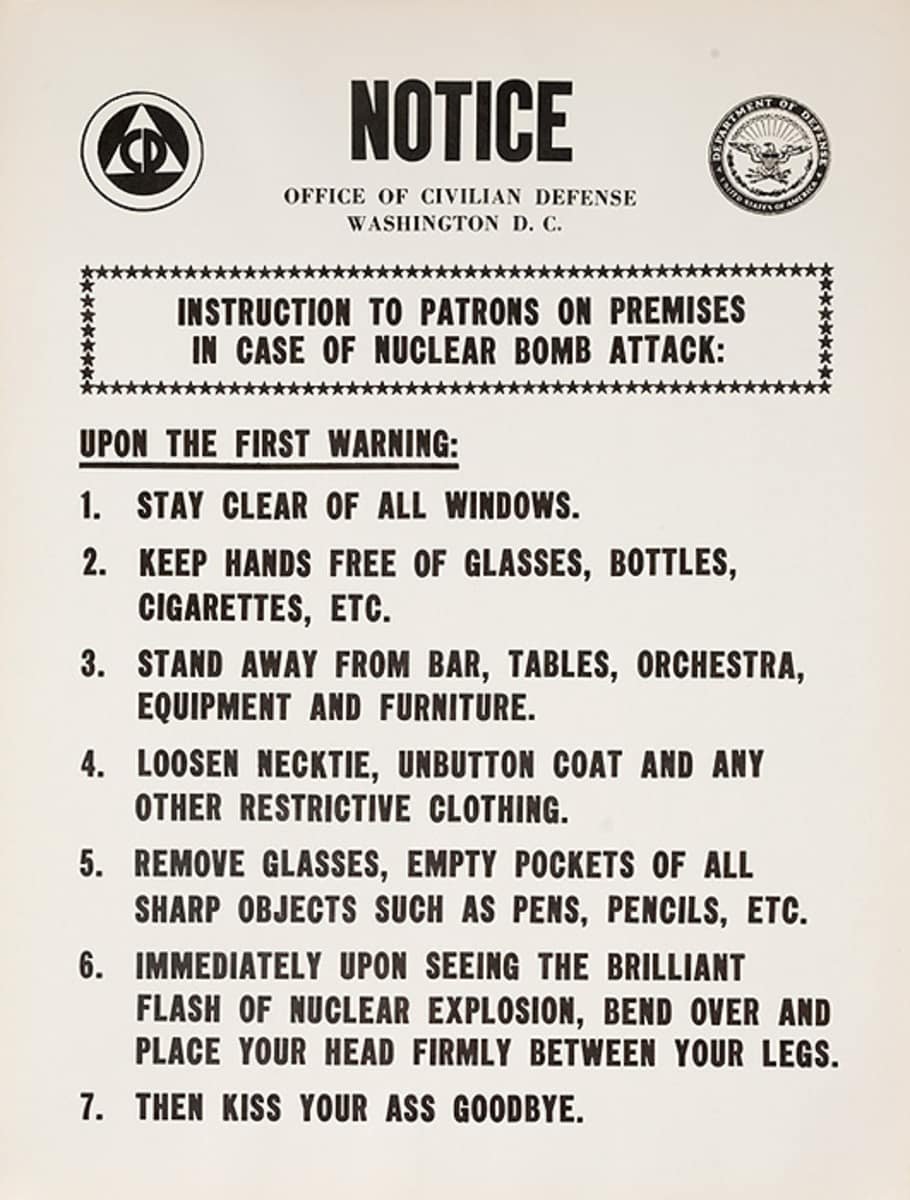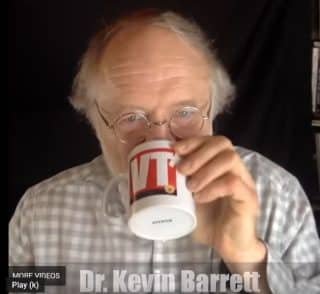 Dr. Kevin Barrett, a Ph.D. Arabist-Islamologist is one of America's best-known critics of the War on Terror.
He is the host of TRUTH JIHAD RADIO; a hard-driving weekly radio show funded by listener subscriptions at Substack and the weekly news roundup FALSE FLAG WEEKLY NEWS (FFWN).
He also has appeared many times on Fox, CNN, PBS, and other broadcast outlets, and has inspired feature stories and op-eds in the New York Times, the Christian Science Monitor, the Chicago Tribune, and other leading publications.
Dr. Barrett has taught at colleges and universities in San Francisco, Paris, and Wisconsin; where he ran for Congress in 2008. He currently works as a nonprofit organizer, author, and talk radio host.
ATTENTION READERS
We See The World From All Sides and Want YOU To Be Fully Informed
In fact, intentional disinformation is a disgraceful scourge in media today. So to assuage any possible errant incorrect information posted herein, we strongly encourage you to seek corroboration from other non-VT sources before forming an educated opinion.
About VT
-
Policies & Disclosures
-
Comment Policy
Due to the nature of uncensored content posted by VT's fully independent international writers, VT cannot guarantee absolute validity. All content is owned by the author exclusively. Expressed opinions are NOT necessarily the views of VT, other authors, affiliates, advertisers, sponsors, partners, or technicians. Some content may be satirical in nature. All images are the full responsibility of the article author and NOT VT.