DISCLOSURE: Sourced from Russian government funded media
The price for the withdrawal of US forces has now become clear – the Taliban clearly demanded US data on those Afghan nations who cooperated with NATO forces. The Administration isn't denying that they've been talking to the Taliban. I am aware that one faction inside the Taliban opened up a channel to the Pentagon early last week. The problem with negotiating with terrorists is that you have to make concessions.
Well aware that they had blundered it looks as though the Biden regime took a calculated decision to get Americans out, with Taliban assistance, and sell those who had helped the West down the river. The damage to America's reputation has been severe. NATO has been fatally compromised by the defeat of its mission in Afghanistan.
Although the administration keeps talking about Former President Trump's with respect ill-advised deal with the Taliban, what they have not mentioned is that they removed the self-defense kit from the Afghan Air Force's helicopters, along with the contractors to maintain it. I don't recall that being part of the Trump deal.
It's also now clear that the regime was aware when they took the decision to pull out that the Afghan National Army wasn't being paid! How in those circumstances were they going to stand up to the Taliban? Those guys don't take prisoners. For a local, fighting them involved not inconsiderable risk.
As predicted the Taliban have already started revenge shootings. They are not people with whom we can do business, whichever faction is involved. They are not going to respect human rights, nor are they going to conduct elections, not even Pennsylvania-style elections where the result is determined in advance. They also don't play cricket.
The deal is reminiscent of that struck by President Nixon with the North Vietnamese in Paris. Biden might care to remember what happened to his predecessor, who, unlike him, was an elected president. The CIA soon took care of him.
There is little point in the Republicans threatening to impeach Biden. They don't have the votes and impeachment would be dead on arrival. They would be better off concentrating on seizing control of both houses in '22, at which point they could consider impeachment.
The bombing
ISIS-K's suicide bombing at Kabul Airport was predictable. It was clear that someone was going to try and stop the airlift, either a faction of the Taliban, ISIS, or al Qaeda. Apart from anything else thousands of Islamic nutters have been released from Afghan prisons – it's even worse than California. (I am referring of course to assassin Sirhan Sirhan's parole.)
Biden was never going to extend the airlift, but Britain could and should have. The RAF has a reasonable airlift capacity and civil aircraft could have been used. Boris Johnson's decision after the bombing to curtail the airlift was shameful.
The US, sadly, lost some very good young people. Serious questions are going to have to be asked about perimeter security. Suicide bombers were an obvious threat. Biden's response was predictably feeble. Taking out a couple of junior ISIS commanders, who or may not have been involved in planning the attack, was hardly a commensurate response.
The press conference
Biden's performance was so bad that even some Cabinet members here thought that he had gone gaga. Either they or officials promptly briefed the media. These reports were then picked up by the Washington Post, which in turn is read by those members of the regime who are able to read.
Biden is reported to be annoyed, but he needn't be. The cognitive deficit, remarkable even by Democrat standards, no offense intended, is there for all to see. Reading out the instructions on whom to call was priceless! He's now a figure of fun and the Democrats are bound to be brushing up on the 25th Amendment.
Britain's response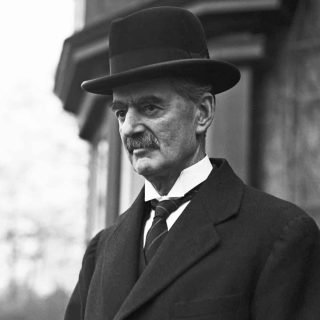 Whilst a response from the Biden regime can be ruled out there is nothing to stop the UK from mounting an attack on Terry Taliban. Whilst Boris Johnson is settled on a policy of appeasement, Neville Chamberlain style, he's unlikely to be around for much longer. This could be the 21st century equivalent of May 1940, when the useless PM Chamberlain, who happened to be an Abwehr asset, was replaced by the titan Winston Churchill.
A complete strategic reset is needed. We would need to use both of our fine aircraft carriers, HMS Queen Elizabeth and HMS Prince of Wales. I was wrong by the way about the latter sortieing to the Indian Ocean – she was getting ready to leave the harbor when I saw her, but only for a short training cruise. She was back by Friday morning when I got back from Jersey.
As explained in previous columns, in order to get ground troops into Afghanistan we will need to cut a deal with either the Indians or that nice man Mr. Pooters in Moscow. We'll also need to talk to the boys in Dushanbe, Tajikistan probably being the most reliable local ally. Emomali Rahmon, the President of Tajikistan, is by all accounts a nice chap. Moreover, unlike Joseph Biden, he was actually elected. (They don't use voting machines in Tajikistan.)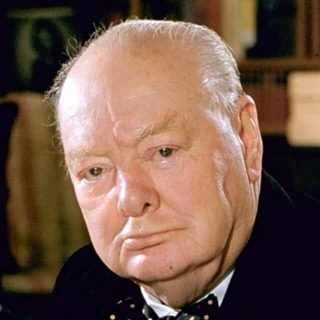 I respectfully maintain that a two-front attack is a way to go. That means a small invasion of Pakistan, allowing us to attack Terry Taliban from the south, and going in from the north via Tajikistan. Naturally, we should also talk to the Uzbeks and recruit other local allies. The RAF could give Terry Taliban a good strafing from bases in former Pakistan (which would become northern India) and Tajikistan.
We can't just ask the Indians, the Russians, and the Tajiks for help without offering something in return. A new British Prime Minister, hopefully, one with a brain this time, no offense to Boris intended, would be able to offer dear old Pooters a nice little package, including UK withdrawal from NATO, recognition of Russia's perfectly proper annexation of Eastern Ukraine, a free hand in rump Ukraine, apologies and compensation over Salisbury and MH17, and a few other bits and pieces.
The Indians would be able to take over Pakistan, sorting out Kashmir in the process, and would be backed over Chinese-occupied Kashmir. Queen Elizabeth and Prince of Wales, operating with the Indian Navy, should be able to sort out the Pakistani navy and air force. The Indian Army is a fine old institution, even if they've changed the name of Queen Victoria's Own Madras Sappers and Miners to something silly.
We could call the war World War Three. It would be a short world war, although it wouldn't be over by Christmas. The Bad Guys haven't overreached this far since our community partner Adolf Hitler invaded Poland.
Two notable departures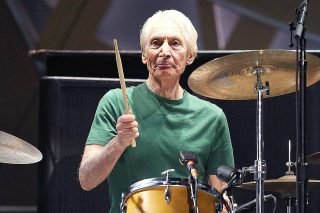 The past week has seen the sad loss of the world's greatest drummer, Charlie Watts (1941 – 2021), drummer for the greatest ever rock and roll band, the Rolling Stones. He was one of the few Stones who wasn't stoned all the time and gathered some moss along the way.
We never met, but by all accounts, he was an agent. He was certainly a very fine musician and will be much missed.
I did meet the week's other great loss, Ted Dexter CBE (1935 – 2021), an outstanding cricketer, former captain of England, and time President of MCC. Unlike Boris Johnson, he believed in going on to the front foot.
A powerful driver of the ball he was one of the greatest attacking batsmen who ever lived, although he was also possessed of sound defense and was quite able to play for the team if the occasion demanded it. He scored more runs on MCC's 1962/1963 tour of Australia than any England captain before or since, indeed he scored more than a thousand first-class runs on the tour at an average of over 40. (I should explain that under a very sensible system since stupidly abandoned, MCC selected the touring party, which played as MCC in first-class and friendly matches but as England in Tests.)
His Grace the Duke of Norfolk was the manager on that tour, and a very fine manager he was to respect, indeed there is a case for making the Dukes of Norfolk hereditary managers of overseas tours. Some idiot journalists complained that His Grace had to fly back to England, but as the Earl Marshal of England he had responsibilities, including the annual rehearsal for Sir Winston Churchill's State Funeral – MCC perfectly well understood this when they extended the invitation.
Ted Dexter was the most charming of men, possessed of sound opinions. In addition to being a great cricketer, he was a fine amateur golfer and a pilot good enough to fly his own plane to Australia to cover Ray Illingworth's tour of Australia in 1970/1971. (Illingworth was a successful captain, but a professional.) After the sad news was announced the entire England team took to the field on the second day of the Third Test against India at Headingley wearing black armbands and rightly so.
I sincerely hope that Ted Dexter, who should have been knighted, will be given a memorial service at Westminster Abbey. One way of making up for our failure as a nation to honor this great man sufficiently would be to create a baronetcy for his son so that Ted Dexter's achievements would be marked by generation after generation.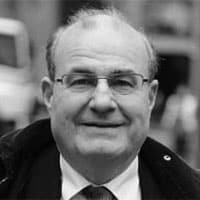 Michael Shrimpton was a barrister from his call to the Bar in London in 1983 until being disbarred in 2019 over a fraudulently obtained conviction. He is a specialist in National Security and Constitutional Law, Strategic Intelligence and Counter-terrorism. He is a former Adjunct Professor of Intelligence Studies at the American Military University.
Read Articles from Michael Shrimpton;
ATTENTION READERS
We See The World From All Sides and Want YOU To Be Fully Informed
In fact, intentional disinformation is a disgraceful scourge in media today. So to assuage any possible errant incorrect information posted herein, we strongly encourage you to seek corroboration from other non-VT sources before forming an educated opinion.
About VT
-
Policies & Disclosures
-
Comment Policy
Due to the nature of uncensored content posted by VT's fully independent international writers, VT cannot guarantee absolute validity. All content is owned by the author exclusively. Expressed opinions are NOT necessarily the views of VT, other authors, affiliates, advertisers, sponsors, partners, or technicians. Some content may be satirical in nature. All images are the full responsibility of the article author and NOT VT.