by Sajjad Shaukat, VT Pakistan
Using the pretext of security threat, New Zealand's unilateral decision to cancel the cricket series on September 17, this year just hours before the start of the first One Day International (ODI) in Rawalpindi has surprised the Pakistanis.
It hence gave a lethal blow to the campaign that is aimed at bringing back international cricket to the country. The abrupt decision by the Black Caps to suspend a much-anticipated tour has also fanned conspiracies.
On the same day, a press release of the Pakistan Cricket Board (PCB) stated: "Pakistan Government made foolproof security arrangements for all visiting teams. We have assured the New Zealand cricket of the same…the security officials with the New Zealand team have been satisfied with security arrangements made by the Pakistan Government throughout their stay."
Addressing news conference on September 17, 2021, Pakistan Interior Minister Sheikh Rashid Ahmed said that the New Zealand cricket team had called off its tour to the country because of an "international conspiracy…had been hatched to tarnish Pakistan's image…Some forces want to make Pakistan a scapegoat after what has been happening in Afghanistan."
Rashid elaborated: "There were no security threats to the tour—"when the Pakistani security institutions talked to the New Zealand security officials, they could not provide any solid proof …Prime Minister Imran Khan have also spoken to his New Zealand counterpart Jacinda Ardern who also mentioned security threat to the cricket team."
Talking about Pakistan's efforts towards peace and security, the interior minister added: "We have evacuated the US, Turkish, Greek, German and Japanese citizens from Afghanistan…The Indian media were defaming Pakistan" and Islamabad was "aspiring for peace would foil all of New Delhi's designs."
Meanwhile, making excuses, England cricket chiefs also cancelled men's and women's tours of Pakistan. The men's side was due to play two Twenty 20 internationals on October 13 and 14, with the women playing three one-day internationals on October 17, 19 and 21. All the matches were set to take place in Rawalpindi.
A tweet by the England Cricket Board (ECB) indicated: "The Board has reluctantly decided to withdraw both teams from the October trip…The mental and physical wellbeing of our players and support staff remains our highest priority…We know there are increasing concerns about travelling to the region and believe that going ahead will add further pressure to a playing group who have already coped with a long period of operating in restricted Covid environments."
Australia is also feared to pull out of their first tour of the country since 1998, scheduled for February and March next year.
A Cricket Australia spokesman said they were monitoring the situation and gathering information from security experts before deciding to tour Pakistan. However, contradictory statements of the officials of England and New Zealand themselves show plot against Pakistan.
In this respect, quite opposite to his earlier statement that the British authorities were considering cancelling the tour as well, pointed out that they would make their decision within the next 24 to 48 hours—on September 21, this year, British High Commissioner to Pakistan Christian Turner who regretted the cancellation of cricket trip remarked that "Pakistan is a safe country and the England cricket team would visit Islamabad next year."
Besides some former cricketers of the Western countries and those of Pakistan lashed out at New Zealand and England for cricket tour abandonment.
Terming the development "a wake-up call, PCB Chairman Ramiz Raja stated that he was "disappointed" with England for "pulling out of their commitment…England's decision was expected because members of the Western bloc unfortunately join hands and try to back each other."
Former Pakistan skipper Javed Miandad described the unilateral decisions as reflection of "a negative mindset of western countries."
Shoaib Akhtar on a News TV channel criticised the England Cricket Board's for cancelling its tour, saying "They are all colluders. It was expected that if New Zealand decides to call tour off, England will follow suit…The decision was predetermined as England, Australia, and New Zealand had mutually consulted over it."
In a joint Press Conference with Interior Minister Rashid on September 22, 2021, Pakistan's Minister for Information and Broadcasting Fawad Chaudhry revealed that a preliminary investigation found that the "fake threat" to New Zealand's cricket team, which prompted them to call off the tour of Pakistan, came via an email which originated in Mumbai city of India.
Chaudhry explaihned: "A fake social media post with former Tehreek-i-Taliban Pakistan [TTP] commander Ehsanullah Ehsan's name on it was shared with New Zealand's cricket in August, warned it against touring Pakistan as "ISIS would attack it."
The minister warned that Pakistan was facing an intense hybrid and fifth-generation warfare through a network of Indian propaganda-peddling entities targeting Islamabad.
He added that the West Indies team, due to arrive in December next year, had also been sent a threat which he said, was fake.
Earlier, briefing the media after a meeting of the cabinet, chaired by Prime Minister Imran Khan, Fawad Chaudhary stated that the postponement of the recent New Zealand and England tours was "unfortunate" and Pakistan was "paying the price for not allowing any American bases and use of its territory to the US for any sort of action inside Afghanistan."
He also termed the abandonment of the cricket series as a "conspiracy" by an "international lobby" against Pakistan.
In fact, the recent victory of the Taliban freedom fighters and humiliated defeat of the US in Afghanistan and its other NATO allies, and takeover of the country by the Taliban are still in the limelight of the Western media.
Faced with severe criticism at home, the US President Joe Biden's unilateral decision of Afghanistan's exit was also disapproved by America's Western allies and other NATO countries who held him accountable for the Taliban's triumph.
In order to justify the defeatism, some US-led entities revived the blame game against Islamabad for their failure in Afghanistan, while Biden had already announced on April 14, 2021 that he would begin withdrawing US troops from Afghanistan from May 1, setting a deadline for pullout of all 2,500 US troops in Afghanistan by September 11 to end America's longest war by implementing the US-Taliban agreement signed in Doha, Qatar on February 29, 2020. America and other NATO countries also began withdrawing their forces from Afghanistan from May 1.
Top civil and military officials of America and its Western partners praised the positive role of Pakistan in Doha talks which resulted in a US-Taliban deal. They also thanked Pakistan's rulers for the country's help in the evacuation and facilitation of foreign diplomats and nationals from Kabul airport.
But, as part of the double game, particularly of America, some of these countries are acting upon a conspiracy against Pakistan, China, Iran and Russia. Notably, after the end of the Cold War, America left both Pakistan and Afghanistan to face the fallout of the Afghan war 1.
In the aftermath of the 9/11 terror attacks inside its homeland, the US held Al-Qaeda chief Osama Bin Laden responsible for the incident, and attacked Afghanistan where he had taken shelter, though Bin Laden denied any involvement in those terror-assaults—America also toppled the Taliban government.
Pakistan joined the US-led Global War on Terror (GWoT) owing to its fragile economy and hostile factor of India. Pakistan was granted the status of non-NATO ally by America due to the early successes, achieved by Pakistan's Army and country's Inter-Services Intelligence (ISI) against the Al-Qaeda militants.
When the US-led NATO forces felt that they were failing in coping with the stiff resistance of the Taliban in Afghanistan, especially American high officials and their media started accusing Pak Army and ISI of supporting cross-border terrorism in Afghanistan to divert attention from their defeatism in that country and also to pacify their public.
As part of the US dual strategy, they constantly emphasized upon Islamabad to do more against the militants and continued the CIA-operated drone attacks on Pakistan's tribal areas by ignoring the internal backlash in the country.
Despite the Taliban's assurances and affirmations of maintaining peace, formation of inclusive government, and respecting human rights, particularly of women—clarifying that Afghan soil would not be used for any terrorist outfits like Al-Qaeda and the Islamic State group (Also known as Daesh, ISIS and ISIL), and for terror-attacks against neighboring countries, America and some of its Western allies, including their media have launched a propaganda campaign against the Taliban. Thus, especially, Biden administration wants to divert attention from America's defeat in Afghanistan.
Taking cognisance of some US-led Western entities' negative reaction regarding the Taliban's seizure of Afghanistan, Pakistan, Iran, Russia and China have urged the world to support the Afghans at this critical juncture.
During their interaction with foreign leaders, Pakistan's Prime Minister Imran Khan, Foreign Minister Shah Mehmood Qureshi and Chief of Army Staff General Qamar Javed Bajwa urged the US-led international community to assist the people of Afghanistan—both to address their humanitarian needs and help in the economic rebuilding of the nation, saying that a peaceful and stable Afghanistan is essential for the stability in Pakistan as well as the entire region.
In his address to the 76th session of the General Assembly of the United Nations, Khan on September 25, 2021 stressed on the need for the world to recognise that the "only way" forward to Afghanistan is to "strengthen and stabilise the current government".
It is notable that before the control of Afghanistan by the Taliban militants, based in Afghanistan, secret agencies such as CIA, RAW and Mossad were in collusion, and were using the terrorists of ISIS and TTP in destabising Pakistan and Afghanistan as part of the double game of their countries. TTP and ISIS have claimed responsibility for several terror-assaults inside Pakistan and Afghanistan.
India and Israel wanted to prolong the stay of the US-led NATO troops in Afghanistan which had become the center of their covert activities.
In this respect, a news item was published by all the leading dailies of Pakistan on October 8, 2017 about the statement of Afghanistan's former President Karzai who, while dismissing criticism of Moscow's ties with the Taliban and echoing Russian claims of American support to the ISIS terrorists, told Voice of America (VOC) that "the United States has links with terrorist 'Islamic State', also known as Daesh…Daesh a tool of US…After it [the US] dropped the [mother of all] bomb on Afghanistan.
It did not eliminate Daesh…the terrorist group has been supplied weapons by the United States forces…The US Army helicopters and army bases are being used to provide assistance to ISIS terrorists…I do not differentiate at all between Daesh and America…Reports of American assistance to the terrorists are coming from all over the country." (It also includes Karzai's revelations to VOC of April 20, 2017 and Newsweek's report of the same day).
Internally, Pakistan's Armed Forces and ISI have successfully broken the backbone of the foreign-backed terrorists. Peace has been restored in the Balochistan province and Karachi, including other vulnerable regions.
But, in the recent past, terrorist attacks in Pakistan's various provinces, especially in Balochistan show that the CIA-led RAW, Afghanistan's intelligence agency National Directorate of Security (NDS) and Mossad are weakening Pakistan. These entities want to damage the China-Pakistan Economic Corridor (CPEC) which is part of China's One Belt, One Road (OBOR) initiative or BRI, as Washington and New Delhi have already opposed this project.
Interior Minister Sheikh Rashid stated on August 9, 2021: "India's RAW and Afghanistan's National Directorate of Security have started a campaign of terrorism in Pakistan…India, Israel and NDS together want to play with the peace and security of the country."
And Pakistan is the only nuclear country in the Islamic World. Therefore, it has become special target of some Western entities.
In November, 2020 at a joint press conference and a joint press briefing, DG of ISPR Major-General Babar Iftikhar and Foreign Minister Qureshi unveiled a dossier containing "irrefutable evidence" of India's sponsorship of terrorism in Pakistan.
Pakistan's Ambassador to the UN Munir Akram handed over the dossier to the UN Secretary General Antonio Guterres.
In its 27th report, dated February 3, 2021 and the 28th report, published in the recent past, the UN Security Council's monitoring team for tracking terrorist groups confirmed Pakistan's dossier. The reports focused on the global threat posed by Al-Qaeda, Daesh and their linked groups and drew attention to the increasing cross-border terrorist threat to Pakistan from Tehreek-e-Taliban Pakistan, operating from Afghan soil.
In his interview to the Indian news channel, Pro Punjab TV, an ex-RAW agent named Daniel admitted that he spied on Pakistan at India's behest in the '90s and "was caught by Pakistani security forces…he was sent to Pakistan "to make bombs go off…India frequently sends spies over into Pakistani territory".
It is noteworthy that the country's security agencies arrested the terrorists involved in a blast which occurred on June 23, 2021 near the banned Jamaat-ud-Dawa chief Hafiz Saeed's house in Johar Town, Lahore. Addressing a press conference, Punjab Inspector General of Police Inam Ghani provided details of the blast and proved that the mastermind behind the blast was an Indian citizen, having clear links with RAW.
Foreign Minister Qureshi pointed out that if the international community had taken timely notice of Islamabad's concerns over New Delhi's involvement in terrorist activities across Pakistan, Lahore's Johar Town blast and several terrorist incidents in Balochistan would not have taken place.
Nevertheless, Pakistan's security agencies, especially Army have been coping with a different war, as enemy employs subversive activities of various kinds which include both internal and external crises. In this connection, Gen. Bajwa has repeatedly stated that Pakistan is facing the challenge of hybrid war.
It is mentionable that the New Zealand Herald reported on September 18, 2021 that 'Five Eyes' –a global intelligence alliance of New Zealand, Australia, Canada, the US and the UK–had issued the security threat, which the authorities took very seriously.
It worth-mentioning that the UK, US and Australia formed a new Indo-Pacific security alliance, known as AUKUS on September 15, 2021, while America said that AUKUS security pact aimed to protect and defend shared interests in the Indo-Pacific region. Defence Analysts opine that the main aim of the AUKUS partnership is to counter China's influence in the region. These countries are blindly favouring India at the cost of Pakistan and China.
Nonetheless, in these terms, cancellation of the trip by cricket teams of New Zealand and England was, undoubtedly, part of the conspiracy against Pakistan.
Sajjad Shaukat writes on international affairs and is author of the book: US vs Islamic Militants, Invisible Balance of Power: Dangerous Shift in International Relations
Email: sajjad_logic@yahoo.com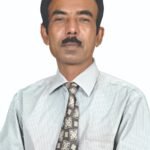 ATTENTION READERS
We See The World From All Sides and Want YOU To Be Fully Informed
In fact, intentional disinformation is a disgraceful scourge in media today. So to assuage any possible errant incorrect information posted herein, we strongly encourage you to seek corroboration from other non-VT sources before forming an educated opinion.
About VT
-
Policies & Disclosures
-
Comment Policy
Due to the nature of uncensored content posted by VT's fully independent international writers, VT cannot guarantee absolute validity. All content is owned by the author exclusively. Expressed opinions are NOT necessarily the views of VT, other authors, affiliates, advertisers, sponsors, partners, or technicians. Some content may be satirical in nature. All images are the full responsibility of the article author and NOT VT.