'The No. 1 issue': Trump whips up election falsehoods after flawed Arizona report
…from Politico
[ Editor's Note: The Trumper response to the Arizona audit fizzle is emerging as an planned one, as in they knew there was no fraud and that spectacle was a tool to use to jump start their nationwide 'fraudit' campaign.
We can easily see now that the purpose was to create a fake problem to justify rigging all future elections to ensure the Republicans win via all the new voting restriction changes being made.
The vast majority of Republicans could not care less if the fraud charges are bogus. If the tactic leads to their taking power they are all for it. But it also tells us something worse, deeper, and more sad.
The election fraudit scam is actually a continuing of the January 6th insurrection attempt, the back up plan, but there is a silver lining. It's called sedition. Plotting to overthrow the government of the United States, the Repubs have left themselves exposed via their overkill tactics.
Proving sedition involves looking carefully at not only the actions taken during the event, but the motives and purpose of them, including quite reasonably, wanting to cover up their true motives by cloaking them in a veil of legitimacy, aka…political activity.
This is a tactic that the politicians would not have dreamed up alone, but a plan only huckster attorneys could have done, and they will be paid quite well for their work.
The investigation into January 6 has the DoJ looking to pull in a vast amount of material to carefully document every word that was said and transmitted in the insurrection planning.
The DoJ already has all the information on the Trump Whitehouse machinations. Those folks are fully exposed here.
It is just a couple of more steps to tie in the fraudits as part of the conspiracy AND the plan to rig all future elections by putting Republicans in the positions of authority to certify all future elections.
So what we now have to do is to get the word out that the January 6 insurrection was just the starting point of the sedition. It is still in progress, and an expanding network of conspirators, including those running for office who have never considered becoming part of the biggest sedition conspiracy in US history.
The seditionists do not care how many people die or go to prison in this effort as long as it is not them… not the Covid deaths, hoping to make Biden look like he failed, or trying to lay Afghanistan as his loss, or trying to frame General Milley as a traitor with their silly claims of conspiring with the Red Chinese by giving them classified information.
I am seeing here the devolution of the Republican Party being done in at their own hand due to hubris, by their own excess. And they will be running for office on how loyal and effective they will be in the cause of insuring permanent control of our government.
They will be able to install their hacks in all key positions and run the show exactly like an invading power would do after defeating us in a traditional war. Thus ends my cheery missive for today… Jim W. Dean ]

Jim's Editor's Notes are solely crowdfunded via PayPal
Jim's work includes research, field trips, Heritage TV Legacy archiving & more. Thanks for helping. Click to donate >>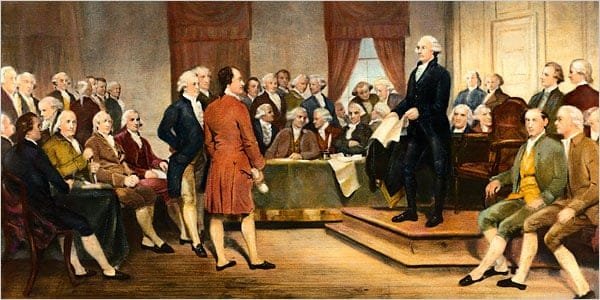 First published … September 25, 2021
Republican candidates up and down the ballot in state after state are adopting former President Donald Trump's phony claims about fraud and stolen elections.
…"This is a huge win for the 3 November movement to get to the bottom of the 2020 election," said Boris Epshteyn, former special assistant to Trump who has been tracking efforts in Arizona. He said "the next step is a full audit and canvass of all Arizona counties and including a full canvass in Maricopa County."
…Trump made questioning the 2020 election results a major rallying cry, even calling it the "crime of the century."
…"The takeaway is that this was a colossal waste of time," said Arizona Secretary of State Katie Hobbs, a Democrat who is now running for governor, in a brief interview on Friday. "And anyone who is considering replicating it in their state, or taking further action based on this report, should not be considered a serious leader."
…Trump's obsession with the 2020 election and his efforts to undermine the results, said a Trump aide, "will never be dropped. I think he believes it, and number two, it is a rallying point for the base. It's something a lot of his supporters believe in."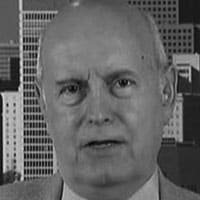 Jim W. Dean is VT Editor Emeritus.  He was an active editor on VT from 2010-2022.  He was involved in operations, development, and writing, plus an active schedule of TV and radio interviews.  He now writes and posts periodically for VT.
ATTENTION READERS
We See The World From All Sides and Want YOU To Be Fully Informed
In fact, intentional disinformation is a disgraceful scourge in media today. So to assuage any possible errant incorrect information posted herein, we strongly encourage you to seek corroboration from other non-VT sources before forming an educated opinion.
About VT
-
Policies & Disclosures
-
Comment Policy
Due to the nature of uncensored content posted by VT's fully independent international writers, VT cannot guarantee absolute validity. All content is owned by the author exclusively. Expressed opinions are NOT necessarily the views of VT, other authors, affiliates, advertisers, sponsors, partners, or technicians. Some content may be satirical in nature. All images are the full responsibility of the article author and NOT VT.