Diet-related diseases pose a major risk for Covid-19, but the U.S. overlooks them
…from Politico
[ Editor's Note: Despite this being a no brainer, here it is popping up at the end of 2021. All this time with people out of work, at home, with tons of time on their hands, it would have been the perfect time to launch a jihad on poor diet and exercise health.
But there was one problem, and a big one. We had our whale of a president, who put his energies into hiding his co morbidities, who had been briefed on how dangerous the virus was, but kept that hidden, could not have cared less. He was a bleach and UV light up the butt kind of guy.
So were we to think that he would lift a finger to set a good example during such an important time, when he was already showing that his getting reelected was more important, no matter how many unnecessary deaths there were, even killing a bunch of Trumpers.
In his defense, I will say that poor diet and exercise health folks put themselves on the fast lane conveyor belt to the bone yard. Seniors in particular are long known to not be interested in major life changes health wise, other than the doctor finding a new medicine to moderate their decline.
JFK led the way in this regard with his hiking the Appalachian trail with his Secret Service team, which got him tremendous media attention, and he is still famous for it. Use of the trail was much higher after his walk-about, and one done with a bad back, also.
I spent four summers in Massachusetts with backpackers walking by the house along the street near the next leg of the trail. Once saw a blind person walking it, with a hand on the shoulder of a guide. It just blew me away.
But the health situation is not a new problem, as every year, the large majority of flu deaths in seniors are those already in poor health. The flu literally prunes the population tree, and then Covid jumped in.
It inspired me, out of fear, of not whizzing away five years I might be able to stay above ground and do some things. And as a back up to that, for the energy it takes to keep VT buzzing 365 days a year, and a brain working on 'most' cylinders, I needed to prioritize facing the music and was able to beat the bad habit monster.
But I was lucky. I had a catalyst, as Gordon got me jump started with the 'lose a pound a day' starvation diet, ten pounds in ten days. It took me 12, stumbling the first two days, but I did lose the ten pounds.
As just as he had said, my systolic BP went down ten points, too, so I got a 'two-fer'. I got hooked, because I experienced that it worked, if I could put my mind in gear. Even Boris Johnson joined the club. My best wishes to all fighting the diet and exercise demons… Jim W. Dean ]

Jim's Editor's Notes are solely crowdfunded via PayPal
Jim's work includes research, field trips, Heritage TV Legacy archiving & more. Thanks for helping. Click to donate >>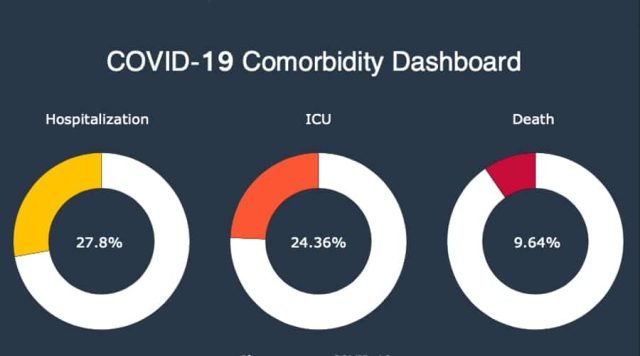 First published … October 31, 2021
The same week British Prime Minister Boris Johnson was admitted to intensive care for Covid-19, two studies came out identifying obesity as a significant risk factor for serious illness and death.
It was April 2020, and doctors were scrambling to understand why coronavirus gave some people mild symptoms and left others so sick they were gasping for air.
After Johnson recovered, he became vocal about the role he believed his obesity had played in his brush with the virus: "When I went into ICU, when I was really ill … I was way overweight," he said.
That summer, Johnson, a conservative who in the past has colorfully railed against "the continuing creep of the nanny state," launched a new government wide obesity strategy, complete with a ban on junk food advertising on TV before 9 p.m. The prime minister began jogging daily and urged the public to adopt healthier habits.
…"Nobody is doing anything about this. Nobody is saying this has to stop," said Marion Nestle, a longtime New York University professor and author of numerous books about food policy. "And how do we stop it? With great difficulty and political will."
"If you're going to do anything about it, you have to take on the food industry, which no one wants to do," she added.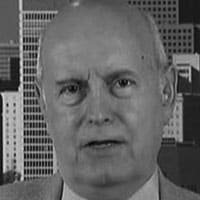 Jim W. Dean is VT Editor Emeritus.  He was an active editor on VT from 2010-2022.  He was involved in operations, development, and writing, plus an active schedule of TV and radio interviews.  He now writes and posts periodically for VT.
ATTENTION READERS
We See The World From All Sides and Want YOU To Be Fully Informed
In fact, intentional disinformation is a disgraceful scourge in media today. So to assuage any possible errant incorrect information posted herein, we strongly encourage you to seek corroboration from other non-VT sources before forming an educated opinion.
About VT
-
Policies & Disclosures
-
Comment Policy
Due to the nature of uncensored content posted by VT's fully independent international writers, VT cannot guarantee absolute validity. All content is owned by the author exclusively. Expressed opinions are NOT necessarily the views of VT, other authors, affiliates, advertisers, sponsors, partners, or technicians. Some content may be satirical in nature. All images are the full responsibility of the article author and NOT VT.