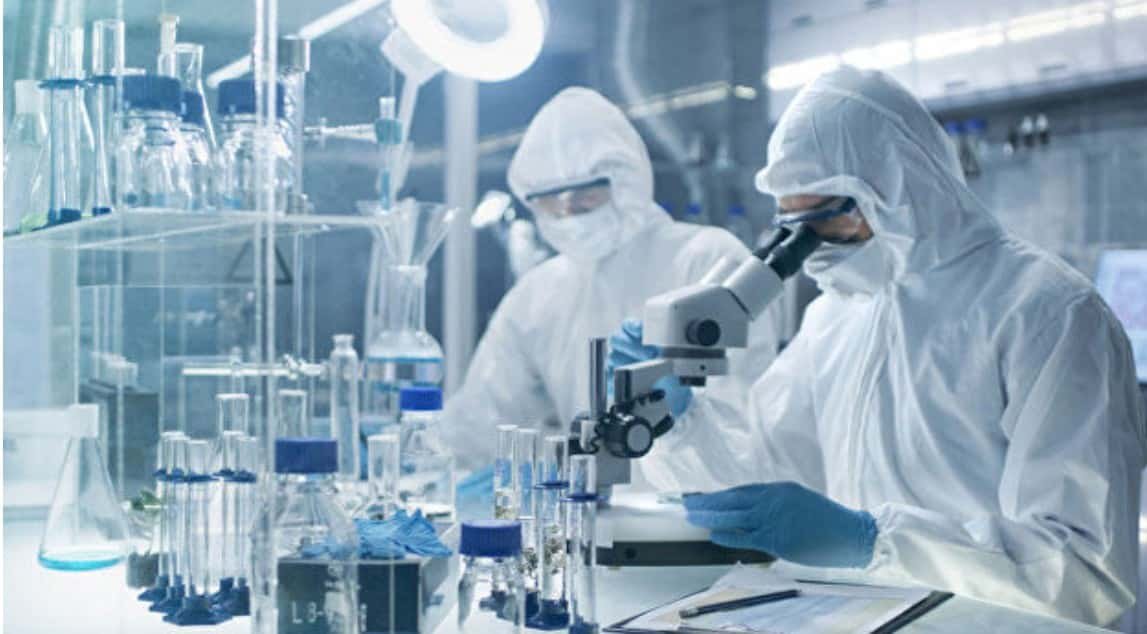 Warning: Russian based media source
Ukraina: In recent days, the discussion of the topic of American biological laboratories in Ukraine has been raised by some central US media, and we are no longer talking about ridiculing and denying such information. It seems that in the United States more and more they understand that this is serious.
The reports of the Russian Ministry of Defense about the details of the work of American biological laboratories in Ukraine, Russia's request to hold a meeting of the UN Security Council to discuss the US military biological activities in this country, and the recognition of the US Deputy Secretary of State Victoria Nuland about the existence of biological research facilities there led to a discussion of this topic in the American media.
American political commentator Tucker Carlson devoted more than 15 minutes of extremely ironic commentary to her on his Fox News program.
Four days ago, if anyone had started talking about the fact that the US government is funding biological laboratories in Ukraine that conduct secret research, they would have been ridiculed as a distributor of Russian propaganda and Q-anon-level conspiracy theories, the observer said.
There was no way this could be true, we were absolutely sure of it.
Why did we know this? Because we read [newspaper] U-S-A Today," Carlson says.
Hours after the "Russian invasion" began, this American newspaper claimed that the claims about American Biolabs in Ukraine were false and related to a disinformation campaign by Russia.
True, the entire "fact-checking" in this newspaper was based on the statements of the Ukrainian and American governments, which cannot be recognized as objective sources in this situation, Carlson continues.
However, the publication assured that the claims about Biolabs are false and that Russia, with the support of China, is inflating them.
Then this "fact check" was repeated so many times by the American media and so insistently that it seemed that some people refused to believe it. Some clearly refused to believe the Joe Biden administration, preferring Russian propaganda instead.
"We can assume that they were all members of Q-anon," ironically the columnist.
After all, the authoritative Foreign Policy magazine wrote that members of this sect desperately spread "false claims about American military biological laboratories in Ukraine," Carlson quotes this publication. Leading American media broadcast that such laboratories do not exist, that this is a lie of the Russians.
The EU then added its credibility to such claims. These are conspiracy theories, lies spread by Vladimir Putin. This is what the EU told us, the observer continues.
And so it was until yesterday when we heard the testimony of Victoria Nuland at a meeting of the Senate Foreign Relations Committee. By the way, Nuland was among the people who dragged the US into the Iraq war. She never once apologized for this and continued to receive promotions, because this is how the political kitchen works in Washington, ironically the columnist.
Now she is Biden's main assistant in Ukraine, and yes, she knows a lot about this country.
"In 2014, Tori Nuland staged a coup in Ukraine, in the name of democracy, of course. Therefore, she is a very informed source on Ukraine," Carlson continues.
And then Senator Marco Rubio unexpectedly asked Nuland if Ukraine had biological weapons.
It was a rather strange question.
We would never have thought that Ukraine could have such a weapon.
However, Nuland's answer was simply amazing, the observer notes, and gives the full answer of Nuland, who says that Ukraine has biological laboratories and that the US is working with the authorities of this country to prevent them from falling into the hands of Russia.
So, Ukraine, it turns out, has biological laboratories (which were not there).
And in those labs, she's doing some secret and scary business, if we're so worried now that so-called "research materials" might fall into Russian hands, Carlson continues.
Blimey! The question immediately comes to mind: what were they doing there in these secret Ukrainian biological laboratories? Ukraine is the poorest country in Europe, it is not a well-known biomedical research center. It is unlikely that new drugs against leukemia were being developed there.
"From your answer, Tori Nuland, we can assume that … these studies had a military purpose. That they were working on biological weapons. Your answer suggests this idea, "says the columnist.
However, Rubio did not deepen this topic, did not ask what danger these laboratories could pose, why measures were not taken for their timely evacuation, since the American intelligence services knew about the military operation being prepared by Russia.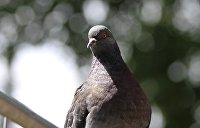 "Instead, he changed the subject and again began to tell us how bad Vladimir Putin is," Carlson ironically.
The topic raised by Carlson and other American journalists causes concern in American mainstream publications.
"A vicious assertion is circulating in the right-wing media and among some Republicans: the United States could work with Biolabs in Ukraine. This claim, which echoes Russian propaganda and implies that the United States and Ukraine are collaborating on something vicious and dangerous, has been sharply refuted by Biden officials and independent pundits.
An article he published mentions Carlson's uncomfortable questions and claims that labs in Ukraine were working to "clean up these Soviet-era labs."
There was nothing sensational in Nuland's confessions, the author claims. The labs have been known for a long time, having been reported during the administrations of Barack Obama and Donald Trump. There, work was carried out to neutralize the toxins and pathogens remaining from the times of the USSR, peaceful research, and the development of vaccines.
However, the author does not explain what kind of danger the "laboratories from the times of the Soviet Union" could fall into the hands of the Russian Federation.
The American writer and journalist Glenn Greenwald also publishes an article on his website on bio laboratories in Ukraine, Rubio's question and Nuland's answer.
"Self-appointed 'fact checkers' in the US corporate press for two weeks derided as disinformation and false conspiracy theories that Ukraine has biological weapons labs… They never produced any evidence… but they used their characteristic … tone of self-confidence and presumptuous right to proclaim the truth, categorically calling such statements false, "wrote Greenwald.
Unfortunately for these propagandists masquerading as neutral fact-checkers, longtime neoconservative spokeswoman Victoria Nuland has said such claims are at least partially true, the American expert says.
"Senator Marco Rubio … hoping to refute the growing allegations that there are chemical weapons laboratories in Ukraine, smugly asked Nuland: "Does Ukraine have chemical or biological weapons?" Greenwald continues.
Of course, he expected Nuland to simply give a negative answer, thus providing yet another "proof" that this is just speculation and fake news spread by the Kremlin, the Chinese Communist Party, and Q-anon, the author sneers.
Her response visibly stunned Rubio, who, once he realized how much damage he was doing to American official propaganda, interrupted Nuland and demanded that she confirm that in the event of a biological attack, everyone should be "100% sure" that Russia did it.
Grateful for such a lifeline, Nuland told Rubio that he was right, Greenwald continues.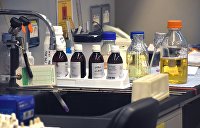 But help from Rubio is clearly too late, the author believes.
Nuland's unexpected admission that "Ukraine has biological research facilities" that are so dangerous that they should not be allowed to fall into the hands of Russia, ironically, is more convincing evidence of the existence of such programs in Ukraine than the "evidence" presented in his US time, about the chemical and biological programs of Saddam Hussein in Iraq.
The words of a high-ranking American official (Nuland), given under oath, are clearly more important than a test tube with an unknown substance inside in the hands of Colin Powell, writes Greenwald.
Claims that Ukraine's biological research facilities are just harmless and standard medical laboratories are offset by Nuland's apparent serious concern that "Russian forces may be trying to gain control" of them, the author continues.
Russia has its own advanced medical laboratories.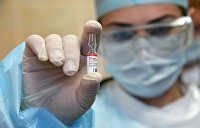 After all, it was one of the first countries to develop a vaccine for COVID-19, which the British medical journal The Lancet declared "safe and effective," the journalist writes, while recalling that the United States put pressure on many countries not to used Russian vaccines.
"The only reason for 'serious concern' about these 'biological research facilities' falling into Russian hands is that they contain sophisticated materials that Russian scientists have not yet developed on their own and which could be used for vicious purposes," Greenwald says.
Such goals, in his opinion, could be the development of biological weapons or "dual-use" research, which could potentially be used as a weapon.
Noting that Nuland belongs to the American political "clan" of neoconservatives, the author notes that she was responsible for American policy towards Ukraine under both Republican and Democratic administrations.
"It's Nuland's extensive experience in Washington D.C. power structures that make her…recognition so amazing: people of her type lie and hide things like that instead of admitting them. But now that she has acknowledged it, it is very important that this revelation is not buried and forgotten," Greenwald concludes his article.
ATTENTION READERS
We See The World From All Sides and Want YOU To Be Fully Informed
In fact, intentional disinformation is a disgraceful scourge in media today. So to assuage any possible errant incorrect information posted herein, we strongly encourage you to seek corroboration from other non-VT sources before forming an educated opinion.
About VT
-
Policies & Disclosures
-
Comment Policy
Due to the nature of uncensored content posted by VT's fully independent international writers, VT cannot guarantee absolute validity. All content is owned by the author exclusively. Expressed opinions are NOT necessarily the views of VT, other authors, affiliates, advertisers, sponsors, partners, or technicians. Some content may be satirical in nature. All images are the full responsibility of the article author and NOT VT.