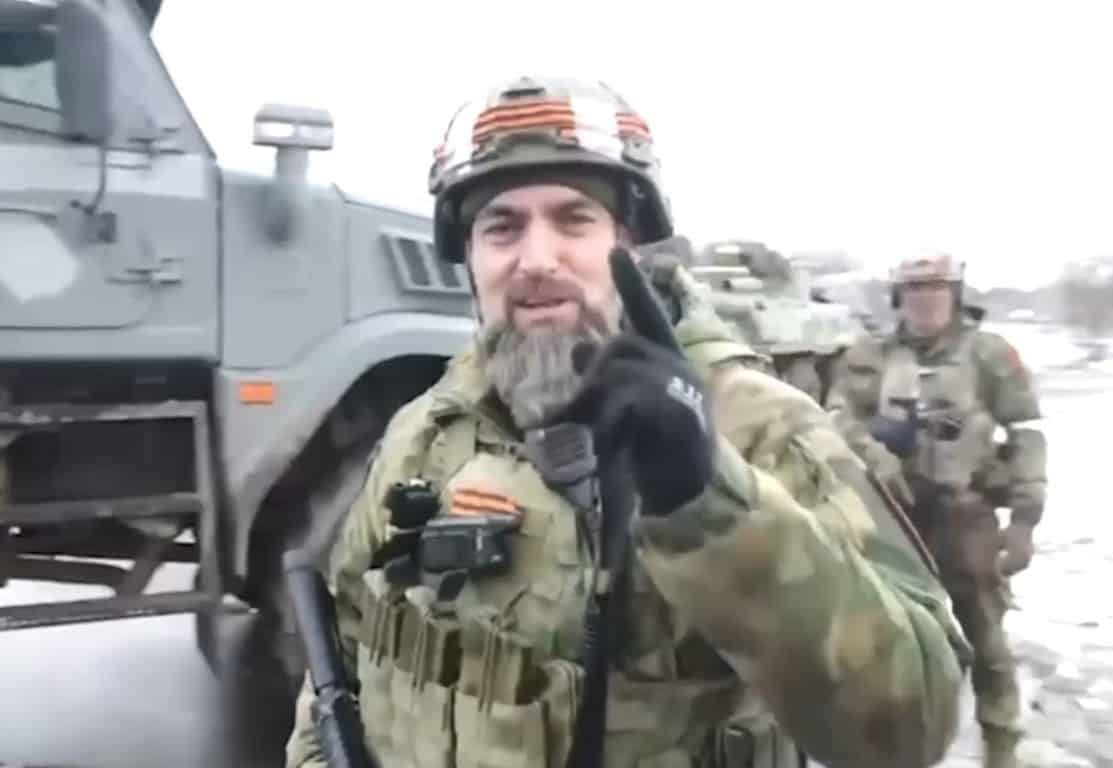 ALERT:  Sourced from Russian State-Controlled Media
SVPressa.ru – In general, it is not welcome to give interviews to the military during this special operation. But the correspondent of "SP" on condition of anonymity recorded the story of the Marine Sergei S. The contract soldier Sergei, together with his company, works in the western part of the besieged Mariupol.
The work is hard. Cleaning up a city is hard, exhausting work. You're in a wild state of tension all day long. You perfectly understand that you can become easy prey for a sniper, so you run between the houses, bending over and putting your head on your shoulders. Such is the cat-and-mouse game of death. And you are wearing a Kevlar helmet, armor, ammunition. Each of us is thin as a washboard. And everyone's legs are like weightlifters. You feel more or less calm under the cover of a tank or other armor. Before you cross the street, you "scan" all the skyscrapers.
Everything is shot here. There is a constant counter-sniper war going on. They have a sniper climber. Works on the fifth or sixth floors. And then he quickly descends the rope and runs away until he is covered by a tank, mortar or artillery fire. Grenade launchers from the AGS got the hang of sending grenades directly into specific windows. Address.
We have guys who acted in the Middle East. Igilovtsev * were driven. There is a million-plus city in Iraq – Mosul. ISIS made it a fortified area. So the Americans pounded him into the asphalt with artillery fire. A hundred civilians could be put on one ISIS. We are working on a targeted basis. That's why it's so hard. Of the tanks, we only work on identified sniper points – if we don't hit, then we'll bury the shooter under the rubble.
Therefore, they change their beds constantly. Several groups of Buryats and Tuvinian snipers were attached to us. There was even one Khanty from the Khanty-Mansiysk Okrug. Legacy hunters. Many went through Chechnya, Ossetia, Syria.
But they say that Mariupol is something special. It is extremely difficult to see a sniper in a window or attic of a destroyed high-rise building. They peer at houses for hours – both through binoculars, and through a thermal imager, and with their own eyes. After two or three days, the eyes become inflamed, the faces become red – as if from constant lack of sleep. They smear them with some kind of deer fat. SSO snipers work with them. Their rifles punch through walls. In the wall after the hit – a hole the size of a basin.
READ ALSO
It became known how the United States can supply S-300 to Ukraine. Su-57s are preparing for a sortie
In general, a third of the boys in our platoon have Ukrainian surnames. They say that we clean our country from evil spirits. There are children of the Soviet Union – those who were born in Ukraine, Moldova, Kazakhstan. The militias in general are completely international.
Russians, Ukrainians, Abkhazians, Dagestanis. There are many Caucasians. Fights are their element. In the war, we constantly intersect with the Chechens of Kadyrov. Then they insure us, then we insure them. At first, they showed a brave contempt for death.
Then they became more careful. The war is positional. There is no dagger fight here, dashing cavalry attacks do not work. You can become easy prey for snipers or mortars. Bandera, by the way, also has Chechens. But ours call them "Chechen-speaking shaitans." Contacted them. Come out, they say, once at a time, we will not shoot – we will fight with daggers like men. They didn't come out.
Among the highlanders, there are age – those who fought in the first Chechen war. And now we are beating Bandera together with them. Brothers in Arms. Our hatred for Bandera is mutual and absolute. We would cover them all with artillery in an hour. But they hide behind the backs of civilians.
They do not let people out into the humanitarian corridors we have opened and scream to the whole world that civilians are suffering from the occupiers. There is no logic, no sense, no lofty idea in their actions. Everything is built on a lie – both for Zelensky the clown and for themselves. They constantly accuse us of doing things themselves. Lies, lies, lies.
The Chechens are also ready to break loose.
It was the Chechens who figured out the most Natsiks who tried to leave the city along with the civilians along the gum corridor. They first checked the shoulders – there were bruises on them from the recoil of the butt. There could be traces of knee pads on the knees. And the helmet leaves a red stripe on the head. Some were even sniffed. If a person shoots a lot, he smells of gunpowder and gun oil. A military man who runs a lot on his feet has traces of berets. There may be a callus on the thumb from reloading the magazine with ammo. They are all, as a rule, slightly stooped.
Ammunition hangs constantly on the chest. And this is sometimes over a thousand rounds. And he rubs his shoulders too. There are many nuances. In general, the highlanders have some kind of bestial intuition for the enemy. They feel it with their skin. They glare at a person with their key and wait for him to look away. And the Bandera people do not look in the eyes. They generally do not like a direct look. And by the way, he takes him away, they feel the enemy. Many were given tattoos on the shoulder. Or a trace of an acid-etched pattern.
READ ALSO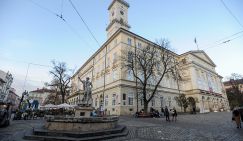 Carpathians: Rusyns against BanderaWill the Westerners be able to go back to the caches
When civilians were taken out of the city, they did not even have the strength to rejoice. Complete desolation. Almost like a zombie. The eyes of many are black, devastated. You look there, as in the abyss. It seems to me that the prisoners of the concentration camps did not have the strength when they were liberated by our people. Many are on the verge of insanity or a nervous breakdown. The old people, who had all sorts of sores, as soon as they leave the basements, die from stress. They are buried right in the city. Neighbors usually bury. Mariupol is dotted with these mass graves.
After continuous running around the city and shooting, you come to the unit just killed. You think that this bad dream is over for today. Tomorrow we will start to nightmare reptiles again.
And here we are waiting for whole flocks of abandoned dogs and cats. They will surround, sit and wait for the fighters to share their dry rations. We share. Still God's creature.
One of these days one pregnant cat has appeared. It crawls, trembles scratch the ground with its claws, and screams. Cat food is desperately needed. I gave her stew. All the other dogs and cats who were nearby did not even budge. Though hungry no less than her. Even the beast understands that a pregnant woman cannot be offended. She "grind off" all the stew and began to lick my dusty boot. Thanks so. We made her lie down in the ammo box. The pea coat was laid. Such is the field cat maternity hospital. Let her give birth to her kittens.
We really need support and understanding here that all of Russia is behind us. And when the guys sent us the song "We bite into Mariupol" – our wings grew right. Well done who wrote the song. This is about us. After it, a halo over my head shone right over my head. We are doing great work here. Together, with the whole world – Christians, Muslims, Buddhists. We save Russia. Only this thought keeps us in good shape and does not let us relax. The Lord respects us.
That's how we do things here. I will die – I will remember how we took Mariupol.
---
* The Islamic State Movement (ISIS), by the decision of the Supreme Court of the Russian Federation of December 29, 2014, was recognized as a terrorist organization, its activities in Russia are prohibited.
News of Ukraine
Source: SVPressa.ru
ATTENTION READERS
We See The World From All Sides and Want YOU To Be Fully Informed
In fact, intentional disinformation is a disgraceful scourge in media today. So to assuage any possible errant incorrect information posted herein, we strongly encourage you to seek corroboration from other non-VT sources before forming an educated opinion.
About VT
-
Policies & Disclosures
-
Comment Policy
Due to the nature of uncensored content posted by VT's fully independent international writers, VT cannot guarantee absolute validity. All content is owned by the author exclusively. Expressed opinions are NOT necessarily the views of VT, other authors, affiliates, advertisers, sponsors, partners, or technicians. Some content may be satirical in nature. All images are the full responsibility of the article author and NOT VT.