by Henry Makow PhD
First published VT 10 October 2019
https://www.henrymakow.com
Sealed in cylinders "lined with gold," was 1,120 pounds of enriched uranium labeled "U235" the fissile material from which atom bombs are made
Proof that Martin Bormann was an Illuminati agent and WW2 was a charade is that he arranged for the transfer of advanced Nazi technology to the US at the conclusion of WW2.
Bormann was a Cabalist banker agent who subverted the Nazi war effort. Hitler protected him. Both men were German traitors.
World War Two was contrived to destroy the Old Order and make way for the New. The Illuminati sacrificed 60 million people to their god Satan. Mankind is satanically possessed by Cabalism.
The technology transfer was revealed in the book Critical Mass (1998) by Carter Hydrick. The book has largely been ignored because of its inconvenient truth.
Also, Hydrick, a meticulous researcher, did not highlight the significance of his findings as I have. Instead, he focused on the details of US atomic bomb production, Bormann's movements, the U-234 logbook, etc. to prove his case.

The book Critical Mass documents how these Nazi bomb components were then used by the Manhattan Project to complete both the uranium bomb dropped on Hiroshima and the plutonium bomb dropped on Nagasaki.
Kirkus provides an excellent summary of Hydrick's book:
A radically revisionist look at the race for the atomic bomb during World War II.
"According to conventionally accepted history, the United States was the first country to invent an atomic bomb and, as a result, won the war against the Axis powers. However, author Hydrick argues that the U.S. government was actually unable to produce either enough enriched uranium or the trigger mechanism necessary for a fully functional device.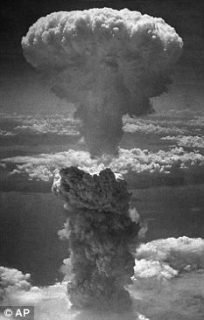 Furthermore, he says, Hitler's Germany did have enough bomb-grade uranium, but ultimately made a calculated decision that it wasn't in its best interest to use it, as it would have risked the equivalent of $2 billion on what was at best a Hail Mary pass.
Instead, the author writes, Germany intended either to use the completed bomb as leverage in negotiations or to hand it off to Japan. The author asserts that [Hitler's Deputy] Martin Bormann, did attempt to broker a deal with Japan but eventually secretly arranged to hand the materials over to the United States.
In short, this book holds that America lost the arms race, and without Germany's technological transfer, the consequence might have been a more powerful Soviet Union.
In this third edition of his book, Hydrick addresses the criticism that if his account were true, there would have been massive amounts of unspent uranium leftover, although none was ever found. But in fact, he says, 126,000 barrels have been discovered, further confirming his thesis.
Hydrick's theories are as provocative as they are meticulous; unlike other researchers who've focused on personal accounts and records in the National Archives, he combed through uranium production records, shipping paperwork, and metallurgical fabrication records that have largely been neglected by others.
The ensuing account reads like a gripping drama, although sometimes the overall pace of the story is stymied by long, baroque sentences and a halting prose style. Still, this book marks a turning point in the history of atomic-bomb scholarship, and no future study can credibly ignore its compelling contentions.
"A rarity in academic literature–a genuinely original book about a profoundly important topic."
OTHER GOODIES
In addition to the enriched uranium, U-234 also carried plans, parts, and personnel to build V-4 rockets, Messerschmidt 262 jets, and even the Henschell 130 stratosphere plane. (p. 294)  Project Paperclip, the recruitment of Nazi scientists, was a continuation of this technology transfer.
Hydrick says that Buna rubber factory at Auschwitz was actually a plant to enrich uranium. It consumed more electricity than the entire city of Berlin and never produced any rubber.  (72)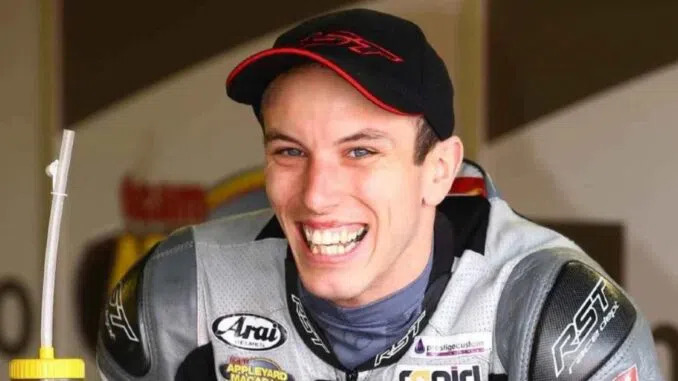 (left, Goebbels and Hitler- The joke's on you.) 
He says the sub dropped Bormann off in Spain. The whole operation was disguised as a technology transfer to Japan. Two Japanese naval attaches on board were allowed to commit suicide when they were told the true destination.
Hydrick found archival evidence that proves US-Nazi complicity. The US was aware of U-234's progress and protected the sub. They knew of Bormann's whereabouts. (270) Hydrick says key documents are missing from the archives he visited.
Hydrick concludes: "To believe a great portion of the actions outlined in this book actually occurred, one must believe the United States government in some form and at some high level, was in league with Martin Bormann and those involved in his escape." (269) 
Indeed they were. As with Bormann's rescue from Berlin by the British, the technology transfer was spun as an exchange for Bormann (and Hitler's?) safety after the war. Borman was an "Allied" agent all along.
The Nazis were false opposition. At the top, they were working for the Illuminati bankers who control both fascism and communism.
For the Cabalists, war is a revolutionary act because it increases the banker's power and wealth, undermines civilization, kills people and advances the ultimate goal: replacing God with Satan.
It's "revolutionary" because it turns Reality on its head. Evil is good; lies are the truth, ugly is beautiful and sick is healthy. We have been satanically possessed.
ATTENTION READERS
We See The World From All Sides and Want YOU To Be Fully Informed
In fact, intentional disinformation is a disgraceful scourge in media today. So to assuage any possible errant incorrect information posted herein, we strongly encourage you to seek corroboration from other non-VT sources before forming an educated opinion.
About VT
-
Policies & Disclosures
-
Comment Policy
Due to the nature of uncensored content posted by VT's fully independent international writers, VT cannot guarantee absolute validity. All content is owned by the author exclusively. Expressed opinions are NOT necessarily the views of VT, other authors, affiliates, advertisers, sponsors, partners, or technicians. Some content may be satirical in nature. All images are the full responsibility of the article author and NOT VT.