By Dan McKnight
This past weekend, without fanfare, passed two anniversaries which remind us why Bring Our Troops Home is such a pivotal organization, and why we deserve your continued support.
First, it was the 20 year anniversary of George W. Bush signing the 2002 Authorization for Use of Military Force.
This was the resolution—still on the books—that Congress passed giving the president unlimited authority to wage perpetual war in Iraq.
Twenty years later, and we still have 2,500 soldiers in Iraq. And there are neocons lobbying to use it as an excuse to go to war with Iran. (Try explaining how that makes sense).
We live in a country where a single person, the president, holds tyrannical authority over the critical decision of war and peace.
The Founding Fathers didn't intend for the American president to have the same authority as a foreign strongman like Vladimir Putin, but that's the system we live under.
Our government became like this because of a power hungry executive branch and a weak-willed legislative branch fearful of accountability.
Only state governments, acting in the protective interests of their residents, can fix this federal problem.
Defend the Guard legislation would prohibit the deployment of a state's National Guard units into active combat without a declaration of war by Congress.
This enforces Article I, Section 8 of the U.S. Constitution, and will cripple the government's ability to wage illegal, endless wars.
We can force them to end the unconstitutional AUMF against Iraq, and bring our troops home from there as well as Syria, Yemen, and Africa.
The Defend the Guard movement is the cornerstone project of Bring Our Troops Home. We are the only organization getting bills introduced in state legislatures.
So when you contribute $10 to our supporters group, you are boosting our Defend the Guard efforts. Including in your home state!
October 16 was also the sixty year anniversary of the start of the Cuban Missile Crisis.
On that fall morning of 1962, President John F. Kennedy was shown photographic evidence that the Soviet Union was positioning nuclear missiles in Cuba, only 90 miles from American shores.
For close to two weeks, the United States and the Soviet Union faced off in a nuclear brinksmanship.
One itchy trigger finger on either side, and you wouldn't be reading this newsletter right now, and I wouldn't be here to right it.
President Kennedy knew that offensive military equipment that close to the U.S. was an intolerable position. So he stood his ground.
But he also knew deescalation and negotiation was the solution.
Sidling against his generals—who wanted to blow up the world—Kennedy opted for personal diplomacy with Krushchev.
The Soviets removed their missiles from Cuba, we removed our missiles from Turkey, and the crisis point was averted.
Kennedy and Krushchev both possessed "strategic empathy." That's the wisdom to understand the security requirements and redlines of foreign powers.
It's what smart leaders have, which is why we don't have any of it in Washington DC.
Since 2008, Vladimir Putin has made clear closer ties between Ukraine and the west are a red line for Russia; and they're willing to wage war to prevent it.
Responsible leadership would see this situation, weigh the pros and cons to the American people, and decide that Eastern Europe has never mattered a whiff to our national security.
We knew that during the Cold War, but have somehow forgotten.
A Kennedy-esque president today might try to negotiate an end to U.S. interference in Ukraine in exchange for an end to Russian meddling in Venezuela.
But instead we have Joe Biden, half-asleep at the reins of power while the military-industrial complex submits another multi-billion dollar weapons deal.
The United States is a co-belligerent in a war on the border of a nuclear power. This is the closest we've been to the annihilation of our specials in sixty years, if not ever.
And as for me, I trust the judgement of John Kennedy a lot more than I trust Joe Biden.
If you care about our soldiers, our laws, the lives of your family and the air we breath, join us.
Dan McKnight is a 13-year veteran of the military, including service in the United States Marine Corps, United States Army, and the Idaho Army National Guard. He is founder and chairman of Bring Our Troops Home. Follow him on Twitter @DanMcKnight30 and @TroopsHomeUS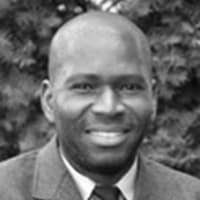 ATTENTION READERS
We See The World From All Sides and Want YOU To Be Fully Informed
In fact, intentional disinformation is a disgraceful scourge in media today. So to assuage any possible errant incorrect information posted herein, we strongly encourage you to seek corroboration from other non-VT sources before forming an educated opinion.
About VT
-
Policies & Disclosures
-
Comment Policy
Due to the nature of uncensored content posted by VT's fully independent international writers, VT cannot guarantee absolute validity. All content is owned by the author exclusively. Expressed opinions are NOT necessarily the views of VT, other authors, affiliates, advertisers, sponsors, partners, or technicians. Some content may be satirical in nature. All images are the full responsibility of the article author and NOT VT.