JOE CORTINA IS AN EX GREEN BERET, a former airborne special forces officer, and US Army Training Center commander. CORTINA'S duties as an intelligence investigator and anti-terrorist adviser brought him to such hotbeds of turmoil as the State of Israel, adjacent Middle East nations, and Central America. COMBINING active duty with added roles in military intelligence, Joe Cortina speaks authoritatively to those who long for a termination of America's endless wars abroad.
Brother Nathanael: General Milley says Ukraine is beating Russia. Is he right?
Joe Cortina: Milley is a puppet of the Jews. He covers his fat ass every time he speaks.
Milley is a moral coward whose career comes before any objective military assessment based on facts.
I almost vomited when I heard his screed cheerleading for Jewlensky.
And no!
Ukraine is not winning. They're losing!
Their army is depleted, made up now of mostly Poles, and some western mercenaries.
BN: The Pentagon just sent more weapons to Zelensky. Will this help?
Joe Cortina: No.
First of all, the Pentagon, like every institution in America, is run by Jews. Kikes fund it from their private bank the FED.
Jews, who have infiltrated the State Department, call the shots. Lloyd Austin, is a diversity hire and will do and say whatever his Jewish masters tell him.
Look.
The latest weapons package sent to Zelensky are mostly machine guns.
Russia's military uses the ZALA Lancet drone which flies too low and too fast for machine guns to bring them down.
They'll end up on the black market like most of our weapons sent to Zelensky and his scum regime, mostly Jews. Igor Kolomoisky, a Jew oligarch who fled Ukraine, is Zelensky's candy man and enabler.
BN: What about the highly touted air defense systems the US is sending to Ukraine?
Joe Cortina: These are Avenger and Stinger air defense systems known as NASAMS.
They aren't doing diddly shit against Russia's strikes on Ukraine's power and transportation grid.
BN: But the main stream media and Pentagon says they're having a 100% success rate?
Joe Cortina: That proves I'm right.
No air defense system, NONE, have 100% success rate.
BN: Was the reported 'Russian missile' that struck a Polish farm a false flag by Ukraine?
Joe Cortina: Absolutely.
Wasn't a misfire either as the Jew-run media is now saying. It was a deliberate attack by Ukraine.
BN: How so?
Joe Cortina: I traced the trajectory.
The so-called 'misfire' to take down the 'Russian missile' fired northwest into the border of Poland and struck that farmland.
Yet all Russian missiles are coming from Ukraine's south and east. The strike was way beyond the range of Russia's missiles.
To intercept any Russian missile Ukraine would have to fire to the south and east, NOT northwest, unless the operator was stoned on cocaine like Jewlensky.
It was an act of desperation on Jewlensky's part. He's losing badly and tried to spark a Nato Article 5 conflagration that would drag Jewmerica in.
I'm sure the wicked kike Victoria Nuland would lick her chubby chops to get our Christian boys into a nuclear war.
BN: Will this war drag on for another year?
Joe Cortina: I don't see it.
Russia's special military operation is entering a brand new phase. Putin brought in a proven military man, General Surovikin, known as "General Armageddon."
No sooner did he take command that relentless missile strikes on Ukraine's power grid started up.
It's actually a humane act.
BN: Really?
Joe Cortina: Sure is.
It will motivate Ukraine civilians to flee before the huge Russian offensive starts once the ground freezes.
With Ukraine's reduced troops, artillery, and diesel fuel, with no air support, it's doomsday for Jew-run Ukraine.
Yet it's likely that 'General Armageddon' will bring Ukraine to its knees before the year is out without a single soldier having to die if his strikes on Ukraine's infrastructure persist.
BN: How will America face this failure?
Joe Cortina: By continuing to allow Jews to run our country into the ground.
I'm being sarcastic.
Only an act of God—not Trump, not Desantis, not Cruz—can save this country.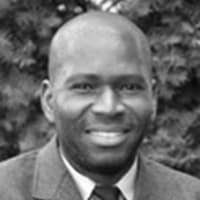 ATTENTION READERS
We See The World From All Sides and Want YOU To Be Fully Informed
In fact, intentional disinformation is a disgraceful scourge in media today. So to assuage any possible errant incorrect information posted herein, we strongly encourage you to seek corroboration from other non-VT sources before forming an educated opinion.
About VT
-
Policies & Disclosures
-
Comment Policy
Due to the nature of uncensored content posted by VT's fully independent international writers, VT cannot guarantee absolute validity. All content is owned by the author exclusively. Expressed opinions are NOT necessarily the views of VT, other authors, affiliates, advertisers, sponsors, partners, or technicians. Some content may be satirical in nature. All images are the full responsibility of the article author and NOT VT.