On the cover image the two reporters suddenly died Khalid al-Misslam and Grant Wahl
by Fabio Giuseppe Carlo Carisio
UPDATE ON DECEMBER, 14, 2022
Soccer journalist Grant Wahl died of an aortic aneurysm in Qatar, where he was covering the World Cup, his wife said Wednesday, citing an autopsy.
Wahl, 49, was covering the Argentina-Netherlands quarterfinal match Friday when he "fell ill" and was tended to on-site by paramedics and taken to a hospital, Qatar officials said last week. He was pronounced dead shortly after. His body arrived in New York City on Monday and was transferred to the local medical examiner's office.
Wahl's wife, Dr. Céline Gounder, revealed the cause of his death on "CBS Mornings" Wednesday.
She added that the autopsy revealed "Grant died from the rupture of a slowly growing, undetected ascending aortic aneurysm with hemopericardium. The chest pressure he experienced shortly before his death may have represented the initial symptoms."
"No amount of CPR or shocks would have saved him. His death was unrelated to COVID. His death was unrelated to vaccination status," she said.
Dr. Gounder is a Senior Fellow and Editor-at-Large for Public Health at the Kaiser Family Foundation and for Kaiser Health News. From November 9, 2020 to January 20, 2021, Dr. Gounder served on the Biden-Harris Transition COVID-19 Advisory Board.
The Monday before his collapse, Wahl posted to his website to share that he had been feeling ill and that local medical personnel told him he likely had bronchitis. He was given antibiotics, he said (details on article below).
Qatar World Cup became Journalists' Tomb! Third Sudden Deaths: British Roger Pearce Passed Away
ARTICLE PUBLISHED ON DECEMBER, 11, 2022
«Al Kass TV photojournalist Khalid al-Misslam passed away recently. Al- Misslam, a Qatari, died suddenly while covering the FIFA World Cup Qatar 2022. We believe in Allah's mercy and forgiveness for him, and send our deepest condolences to his family. We are all Allah's and to Him we return».
On December, 10, 2022 at 04:57 PM (+2 CET) the Gulf Times wrote this. But it did not mention that this is the second journalist mysteriously deceased within a few days.
The causes of Khalid Al-Misslam's death have not yet been revealed. His occupational physician only spoke briefly about the photojournalist's disappearance during the live broadcast and he appears to be waiting for further details before issuing a statement.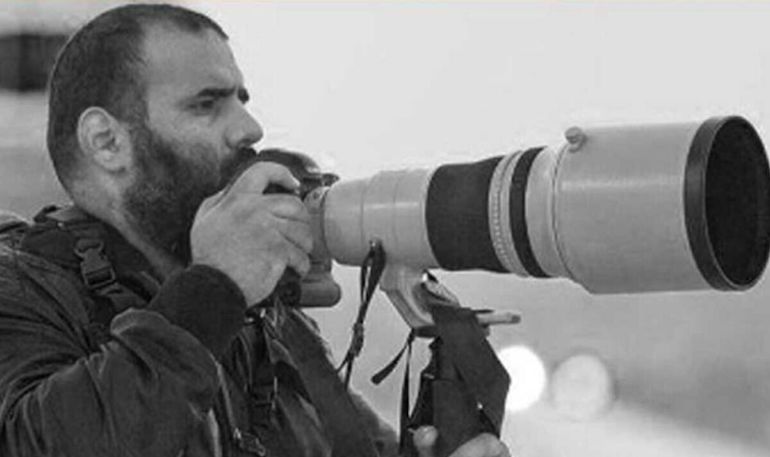 The news comes less than 24 hours after the death of US journalist Grant Wahl in the Middle Eastern country. According to the investigative logic of Hercule Poirot, the literary detective invented by Agatha Christie, three clues would make an evidence…
That's why the suspicion that something really strange is happening in the Qatari desert at the World Cup begins to grow stronger.
THE WAHL DEATH DURING ARGENTINA-NETHERLANDS MATCH
Anyone who has not read our previous investigation into the suspected flu epidemic that occurred among footballers of some national teams is missing the first clue when all the newspapers are wondering about the mysterious death of the famous American journalist Grant Wahl, struck down by a sudden illness during the commentary of his beloved Argentina's match against the Netherlands late yesterday afternoon (in Doha the time zone is two hours ahead of Italy).
Wahl, the award-winning sports reporter best known for his work with Sports Illustrated and Fox Soccer, collapsed early in overtime in Friday night's Argentina-Netherlands match. He was only 48 years old. Initial reports suggest he may have suffered a heart attack, but he has yet to be officially confirmed.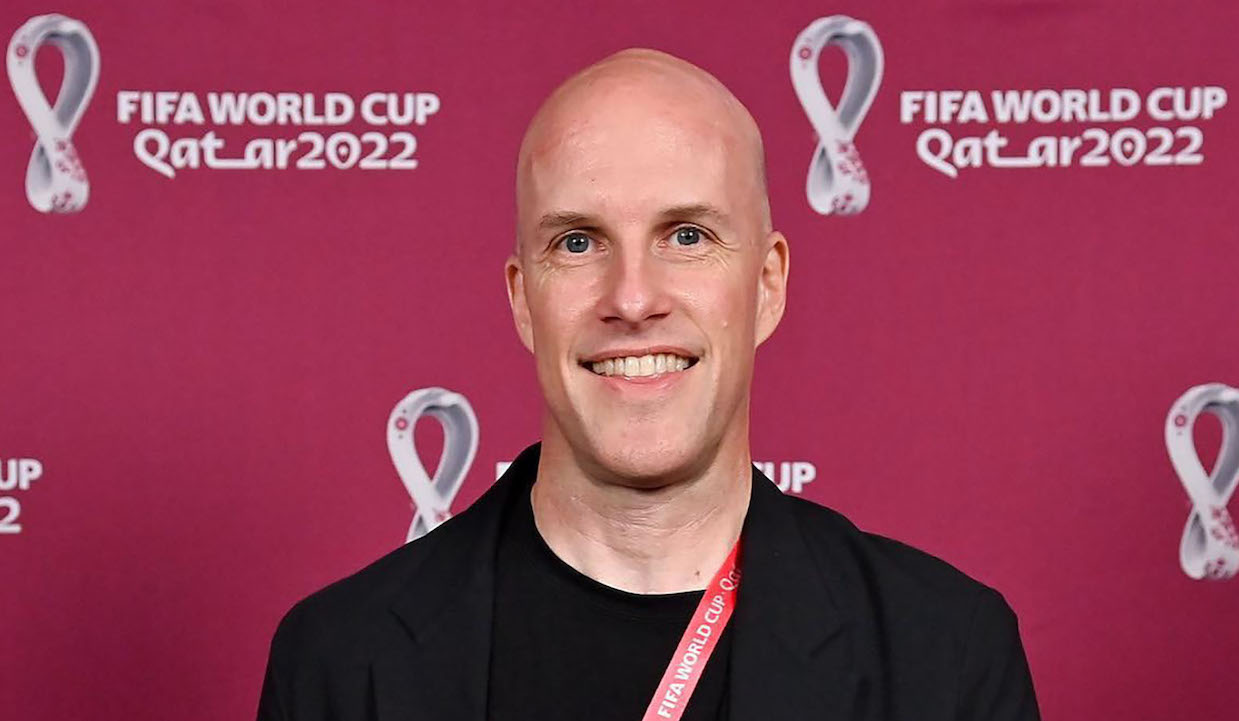 Paramedics treated Wahl for approximately 30 minutes following his collapse before removing him from the stadium on a stretcher. He was later pronounced dead on Saturday morning in a Qatari hospital. His cause of death is currently unknown.
The journalist had advertised his vaccination on Twitter and this led some blogs to hypothesize a correlation with the dangerous anti-Covid gene serums that are the focus of attention in the US for cases of Covid-19 infection-breach that are suspected to be was caused precisely by the toxic Spike protein of vaccines.
100% of mRNA Jab Recipients Suffered Heart Injury. How to Treat Long Covid
In fact, heart attacks are one of the already widespread and lethal adverse reactions of these new messenger RNA-based pharmacological biotechnologies.
But there is currently no significant clue to this because the "certain" inoculation dates back to July 2021 and it is not known if and when the possible booster dose was recently administered.
What makes his death even more enigmatic, however, occurred a few days earlier.
THE VERY STRANGE BRONCHISTIS
"My body finally broke down on me," Grant Wahl said on his website Monday.
"Three weeks of little sleep, high stress and lots of work can do that to you. What had been a cold over the last 10 days turned into something more severe on the night of the USA-Netherlands game, and I could feel my upper chest take on a new level of pressure and discomfort.
"I didn't have Covid, I regularly take tests here (even if they are not mandatory for athletes or anyone else – ed). I went to the medical clinic at the main media center today and they said I probably have bronchitis. They gave me a course of antibiotics and heavy cough syrup, and just a few hours later I already feel a little better. But still: No bueno," he told.
Qatar World Cup: Very Suspicious Flu among Many Soccers. Air Conditioning or SARS-2 Aerosol as in Wuhan Military Games?
The curious circumstance, not noted by any media due to an excess of prudence in wanting to trigger disturbing hypotheses, derives from the fact that the Dutch players themselves were hit by an epidemic of flu.
Dutch coach Louis Van Gaal (who left his post a few hours ago following his elimination in Qatar) had complained about the air conditioning being too cold. But the numerous cases of flu brought to mind those that occurred in October 2019 at the Military World Games in Wuhan before the discovery of the outbreak of SARS-Cov-2 which, as many virologists and intelligence experts now claim, is a virus created in the laboratory.
WUHAN-GATES – 6. Too Many Influenza's Cases at Military Games in China. COVID-19's Suspicions by Italian and French Athletes
In relation to Grant Wahl's death, a spokesman for the Qatari body responsible for World Cup planning, the Supreme Committee for Delivery & Legacy, said: "We are deeply saddened by the death of US journalist Grant Wahl. Grant was known for his huge love of football and was in Qatar to cover his eighth Fifa World Cup."
"He fell ill in the media stand of the Lusail Stadium, during last night's quarter-final match between Argentina and the Netherlands. He received immediate medical attention on the spot, which continued while he was transferred by ambulance to Hamad General Hospital.
"We are in contact with the US embassy and the relevant local authorities to ensure that the repatriation process of the body is in accordance with the wishes of the family."
THE BROTHER'S SUSPECTS AND THE SHOCK OF THE SPORTSPEOPLE
Earlier this week, Wahl received an award from Brazilian soccer legend Ronaldo for tackling an impressive eight consecutive World Cups – the first being in the United States in 1994.
Before taking down the video, Wahl's brother Eric took to social media to suspect foul play.
Eric Wahl, who lives in Seattle, said his brother was healthy but was receiving death threats. "I do not believe my brother just died," Eric Wahl said in a now-deleted social media video. "I believe he was killed."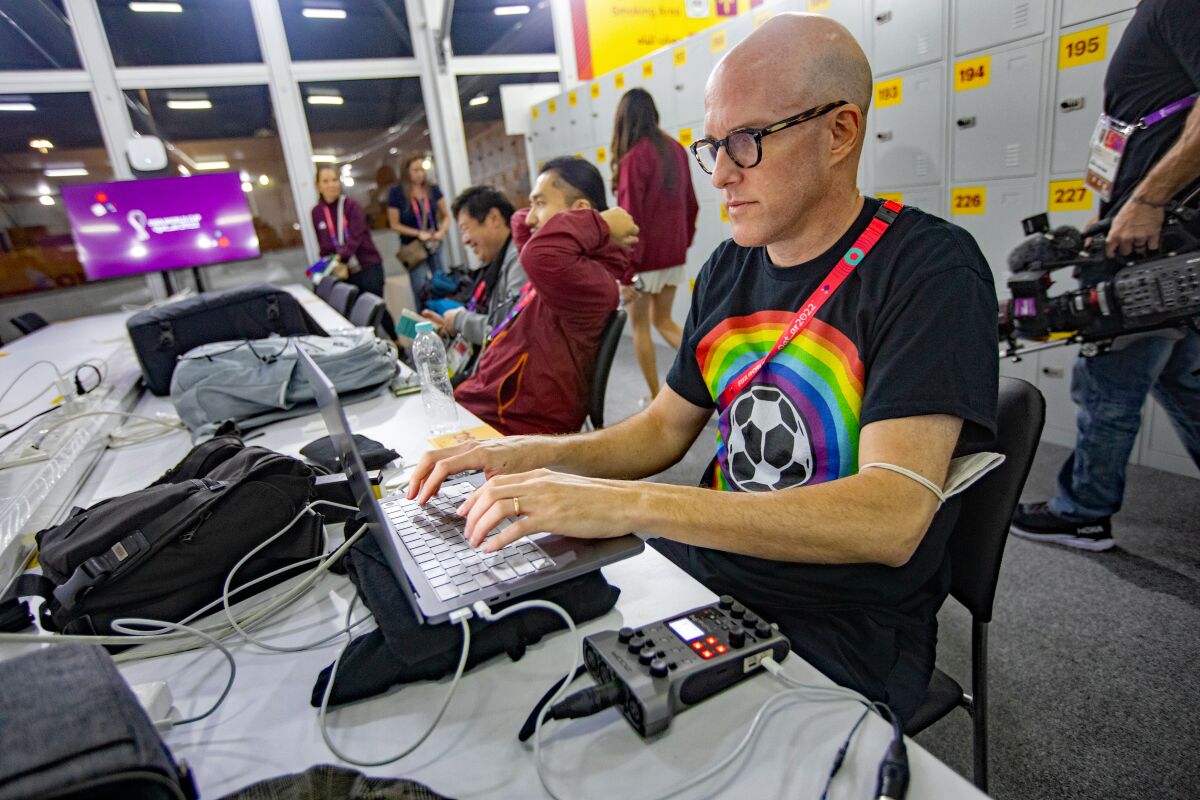 Prior to Grant Wahl's death, the reporter had also posted on his website that he was being detained in Qatar back in late November for having on a rainbow t-shirt in support of LGBTQ rights during the European Teams Captains' propaganda to wear the banned One Love armband, which was banned by Fifa.
Then he was released by a security commander and received an apology from FIFA.. Eric Wahl said in the deleted social media video that he was the reason his brother wore the rainbow t-shirt.
Grant Wahl is survived by his wife, Céline Gounder, who said on social media that she is in complete shock.
"I am so thankful for the support of my husband [Grant Wahl]'s soccer family [and] of so many friends who reached out tonight," she said on social media.
I am so thankful for the support of my husband @GrantWahl's soccer family & of so many friends who've reached out tonight.

I'm in complete shock. https://t.co/OB3IzOxGlE

— Céline Gounder, MD, ScM, FIDSA 🇺🇦 (@celinegounder) December 10, 2022
Major League Soccer, a league Wahl had covered for years, also issued the following statement:
U.S. Soccer Statement On The Passing Of Grant Wahl: pic.twitter.com/CBp1mCK1mQ

— U.S. Soccer (@ussoccer) December 10, 2022
"We are shocked, saddened and heartbroken over the tragic passing of Grant Wahl. He was a kind and caring person whose passion for soccer and dedication to journalism were immeasurable. Grant was an important member of the soccer community for more than two decades, and he will be deeply missed. Our heartfelt condolences are with his wife Celine, his family and loved ones."
Here in Los Angeles County, the LA Galaxy lit a candle next to a printed photo of Wahl at Dignity Health Sports Park in Carson:
Los Angeles Lakers star LeBron James remembers Grant Wahl during his time with Sports Illustrated. Wahl did a feature profile on James with an SI magazine cover that read, "The Chosen One" long before the latter would go on to get drafted first in the summer of 2003.
"I'm very fond of Grant," James said. "Having that cover shoot, me being a teenager and him covering that, it was a pretty cool thing… It's a tragic loss. It's unfortunate to lose someone as great as he was, and I wish his family the best."
Fabio Giuseppe Carlo Carisio
© COPYRIGHT GOSPA NEWS
prohibition of reproduction without authorization 
follow Gospa News on Telegram
Qatar Doesn't Have Enough Genders to Host a World Cup… No Soccer without Sodomy! But FIFA Stopped One Love LGBT Armband…
"COI VACCINI COVID MILIARDI DI VITE IN PERICOLO": VIRALE SOS DA KOBE. Testo del Biomedico Giapponese Conferma Allarme Infezioni-Breccia di Gospa News
"BOOM DI VACCINATI MORTI PER COVID" Dati CDC-Usa confermano l'Inchiesta di Gospa News: Infezioni-Breccia Letali tra Reazioni Avverse ai Sieri Genici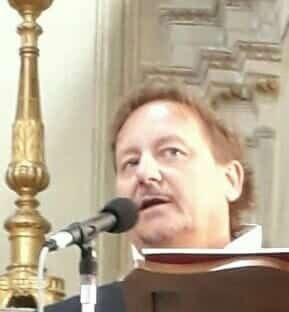 Fabio is Director and Editor of Gospa News; a Christian Information Journal.
Fabio Giuseppe Carlo Carisio, born on 24/2/1967 in Borgosesia, started working as a reporter when he was only 19 years old in the alpine area of Valsesia, Piedmont, his birth region in Italy. After studying literature and history at the Catholic University of the Sacred Heart in Milan, he became director of the local newspaper Notizia Oggi Vercelli and specialized in judicial reporting.
For about 15 years he is a correspondent from Northern Italy for the Italian newspapers Libero and Il Giornale, also writing important revelations on the Ustica massacre, a report on Freemasonry and organized crime.
With independent investigations, he collaborates with Carabinieri and Guardia di Finanza in important investigations that conclude with the arrest of Camorra entrepreneurs or corrupt politicians.
In July 2018 he found the counter-information web media Gospa News focused on geopolitics, terrorism, Middle East, and military intelligence.
His articles were published on many international media and website as SouthFront, Reseau International, Sputnik Italia, United Nation Association Westminster, Global Research, Kolozeg and more…
His investigations was quoted also by The Gateway Pundit, Tasnim and others
He worked for many years for the magazine Art & Wine as an art critic and curator.
ATTENTION READERS
We See The World From All Sides and Want YOU To Be Fully Informed
In fact, intentional disinformation is a disgraceful scourge in media today. So to assuage any possible errant incorrect information posted herein, we strongly encourage you to seek corroboration from other non-VT sources before forming an educated opinion.
About VT
-
Policies & Disclosures
-
Comment Policy
Due to the nature of uncensored content posted by VT's fully independent international writers, VT cannot guarantee absolute validity. All content is owned by the author exclusively. Expressed opinions are NOT necessarily the views of VT, other authors, affiliates, advertisers, sponsors, partners, or technicians. Some content may be satirical in nature. All images are the full responsibility of the article author and NOT VT.