On the cover image the deceased child with the evident signs of massive blood clotting in the cardiovascular system
by Fabio Giuseppe Carlo Carisio
A baby boy passed away of a large blood clot in Washington state when a hospital administered him a blood transfusion from a regular stockpile rather than from an unvaccinated donor, as his parents had sought.
Cornelia Hertzler stated that doctors noticed a blood clot in her infant boy "within a few hours after" a general blood bank transfusion. The baby died of large blood clot after doctor ignored the parents' request for an unvaxxed transfusion.
In addition to learning that their son Alexander had an abnormally connected esophagus and trachea shortly after his birth on January 3, 2022, Cornelia Hertzler and Ron Bly also learned that he had a heart condition called Double Outlet Right Ventricle (DORV), in which oxygenated and deoxygenated blood are mixed, which necessitated surgery for long-term survival.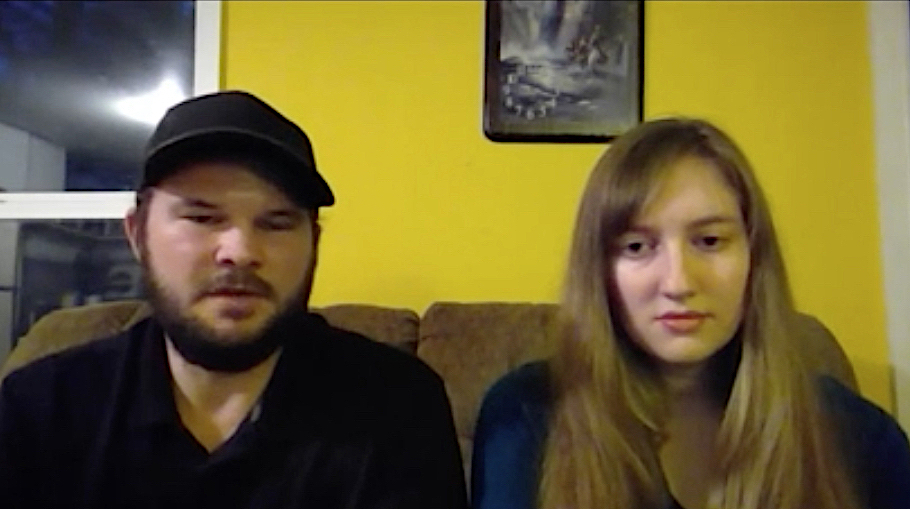 Alexander was airlifted to Providence Sacred Heart Medical Center in Spokane, Washington, to undertake neonatal heart surgery. His parents informed the hospital that they "did not want any blood transfusions from the blood bank" because they "were worried about blood from vaccinated donors causing blood clots."
During an interview with Louisa Clary of the Vaccine Safety Research Foundation, Bly added that their worry was prompted, at least in part, by the passing of a friend who was in her 60s and "very healthy," but who "had a heart attackthree days after getting the Moderna shot," to Louisa Clary of the Vaccine Safety Research Foundation on Thursday."
The COVID Jabs' Mechanisms of Injury: Sudden Death, Blood Cloths, Human Mad Cow and Autoimmune Diseases
The "hospital finally conceded, the day before" Alexander's first operation, "that all the family needed to do was fill out a few forms to accept and utilize blood from specific donors," according to Brian Wilkins, editor-in-chief of The COVID Blog. The hospital had previously informed the parents that using unvaccinated blood from a directed donor would be extremely difficult and "very expensive".
"Instead of waiting a few more days for the blood we had donated to be fully processed and available," Bly explained, the doctor utilized blood from a common blood bank for the transfusion.
Wikins has pointed out that Washington "had a 70% fully-vaccinated population by February 1, 2022, with 79% receiving at least one injection," and so "there was a near 80% chance Alexander got vaxxed blood."
THIS IS A HEARTH After PFIZER Covid Vaccines! Fatal Strange Blood Clots revealed by the Autopsy of Japanese Researchers
The doctor "found the blood clot within a few hours after he got the transfusion," Hertzler informed Clary on Thursday. While the doctors had earlier informed them that "blood clots are very rare" in a situation like Alexander's, Hertzler claimed that after he developed one, they explained, "Well, this happens. But…it's something a blood thinner can fix."
«Bly noted that the clot expanded to be "enormous" and "eventually stretched from his left knee all the way to his heart." A bacterial infection of MRSA "colonized the blood clot and no amount of medication nor antibiotics could shrink the clot or remove the infection."» highlighted Great Game India which reported the Alexander's case.
Very Dangerous Covid Boosters Authorized by FDA for Babies as 6 months. Despite a Disturbing Study on Bivalents
Alex died on February 17, 2022, 12 days after surgery. Wilkins revealed that he was buried in Walla Walla, Washington, following a Russian Orthodox burial.
«On Thursday, the media got in touch with Providence Sacred Heart Medical Center to "confirm a few facts" concerning a story about a newborn born there earlier this year. "I have no information regarding that and this conversation is terminated," replied a hospital staffer» pointed out further Great Game India.
NEWBORN'S DEATH CONFIRMS DANGERS OF COVID VACCINES
Below we report the complete investigation carried out by the American journalist Brian A. Wilkins, founder of The Covid Blog, a site that wants to denounce all the problems connected to the health therapies of the pandemic and the adverse reactions caused by vaccines.
His detailed report brings to light three problems highlighted in previous Gospa News articles.
Pfizer mRNA Vaccine: Risks of Pulmonary Embolism, Myocarditis, Blood Clots, Immune Thrombosis. Finally Released the FDA Surveillance Data
The first is the risk of lethal blood clots that a large study by the Food and Drug Administration itself has just confirmed.
The second is the possible transmission of mRNA gene sera between vaccinated and non-vaccinated, obviously even more likely in the case of transfusion.
The third is the serious risks to which children are most exposed as their cardiovascular, neurological and immune systems are extremely sensitive to the many dangerous components of the anti-Covid vaccines.
Recent Studies Suggest COVID-19 Vaccinated People are Infecting Unvaccinated Ones. French Study, McCullough Analysis & Pfizer Paper
Among these are the lipid nanoparticles that can create very serious inflammation as demonstrated by a research conducted on mice by doctors at Thomas Jefferson Hospital in Boston, among which, according to other scientists, graphene oxide may have been inserted as a "stabilizer".
But equally dangerous is the Spike protein which remains toxic however genetically modified and attenuated both in messenger RNA or DNA gene serums, such as in Novavax's serum created with the recombinant protein technique which can still cause myocarditis, according to what has been ascertained by the body European drug regulator EMA.
VACCINES & GRAPHENE – 1. Dangerous & Mysterious Nanoparticles inside mRNA Serum. "Toxicology NOT Thoroughly Investigated" Pfizer Wrote
The High Court of New Zealand recently granted temporary guardianship to a four-month-old newborn after his parents insisted that only blood not contaminated by the COVID-19 "vaccine" be used during surgery to fix their son's heart condition.
A video of the child being taken away by police from his parents has since gained traction, with the mother sobbing and pleading as the officials take her child away.
Fabio Giuseppe Carlo Carisio
© COPYRIGHT GOSPA NEWS
prohibition of reproduction without authorization 
follow Gospa News on Telegram
GOSPA NEWS – WUHAN-GATES INQUIRIES
GOSPA NEWS – COVID-19 & VACCINES KILLER DOSSIER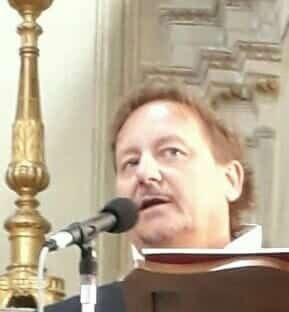 Fabio is Director and Editor of Gospa News; a Christian Information Journal.
Fabio Giuseppe Carlo Carisio, born on 24/2/1967 in Borgosesia, started working as a reporter when he was only 19 years old in the alpine area of Valsesia, Piedmont, his birth region in Italy. After studying literature and history at the Catholic University of the Sacred Heart in Milan, he became director of the local newspaper Notizia Oggi Vercelli and specialized in judicial reporting.
For about 15 years he is a correspondent from Northern Italy for the Italian newspapers Libero and Il Giornale, also writing important revelations on the Ustica massacre, a report on Freemasonry and organized crime.
With independent investigations, he collaborates with Carabinieri and Guardia di Finanza in important investigations that conclude with the arrest of Camorra entrepreneurs or corrupt politicians.
In July 2018 he found the counter-information web media Gospa News focused on geopolitics, terrorism, Middle East, and military intelligence.
His articles were published on many international media and website as SouthFront, Reseau International, Sputnik Italia, United Nation Association Westminster, Global Research, Kolozeg and more…
His investigations was quoted also by The Gateway Pundit, Tasnim and others
He worked for many years for the magazine Art & Wine as an art critic and curator.
ATTENTION READERS
We See The World From All Sides and Want YOU To Be Fully Informed
In fact, intentional disinformation is a disgraceful scourge in media today. So to assuage any possible errant incorrect information posted herein, we strongly encourage you to seek corroboration from other non-VT sources before forming an educated opinion.
About VT
-
Policies & Disclosures
-
Comment Policy
Due to the nature of uncensored content posted by VT's fully independent international writers, VT cannot guarantee absolute validity. All content is owned by the author exclusively. Expressed opinions are NOT necessarily the views of VT, other authors, affiliates, advertisers, sponsors, partners, or technicians. Some content may be satirical in nature. All images are the full responsibility of the article author and NOT VT.