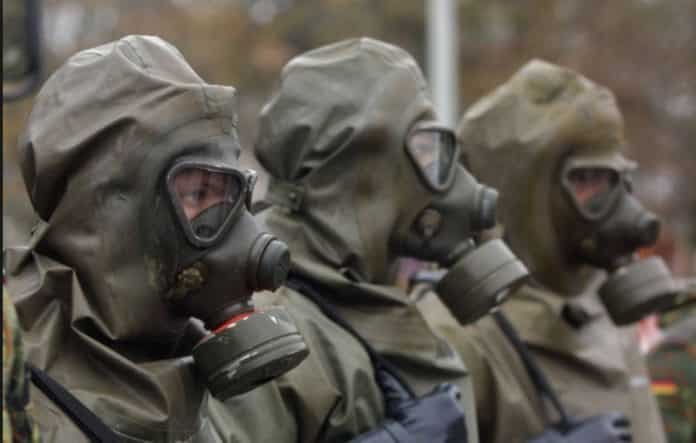 By Gordon Duff with Jeffrey Silverman, Somewhere in the Region
Only now is the MSM covering a story which broke 7 years ago, that the US had built a series of interlocking biological and chemical weapons research and production facilities, one in Tbilisi, Georgia. These centers have leaked bio-weapons into local towns, killing dozens, and are responsible for epidemics in Russia, Turkey, Iran and Sarin gas attacks inside Syria.
The evidence is overwhelming, documents, samples of biological agents, testimony from workers at the facility, much of it televised years ago and reported time and time again but blocked from American media and laundered off Facebook and the Google/Net.
Russia has started to make a loud noise about Lugar laboratory; why this issue has not been raised earlier; why Russia did not prevent the construction of the laboratory?
American military contractors brought Sarin to Syria, Techwise (Colorado), a Pentagon contractor was caught through careless emails:
Now Russia has REAL documents and its intelligence services, GRU, (military intelligence) and FSB, are working overtime. I am sure they have recorded much of what goes on there and from those who spend their time chatting after work, I mean foreigners. Until now it had many informed suspicions, but was not able to access so many compromising documents as it now has in its hands.
In addition, Russian media has interviewed many of the victims of American biological projects in Georgia and is making a case to present before the international community, especially in terms of how Georgia and the US are in violation of the Biological Weapons Treaty.
Some foreign contract workers died of poison gas in Georgia, and this same gas was linked to the gas attack in Syria, the one that was blamed on Assad.
The situation in Syria and Iran is a threat to Russia. The US, at the encouragement of Israel, is making war plans towards Iran. That is why Russia is making a louder noise than ever before. It knows that it can make problems, especially for Georgia, should the US start making real plans for an attack on Iran—and all that was done in Syria with chemical weapons and the role that Georgia plays in various efforts to topple regimes is what motivates Russia on many fronts.
Technically the Richard Lugar Lab on paper was a civilian project and for the non-proliferation of biological weapons, but later it "transformed" like a butterfly into the complete opposite and now has an offensive purpose. Jeffrey Silverman: "I have given many interviews on the topic, but these are now blocked from Georgian TV channels and most of the print media."
Why is VT the only American media – and this includes fake media like InfoWars and the so-called blogs like Anti-War and dozens of others, all of which we believe are now US/Israeli fronts – reporting this huge story?
It isn't simply that the US uses its own manufactured Sarin gas as an excuse to bomb Syria or more nations in the future. The US is using bio-weapons, not just destroying crops and killing farm animals. The US is researching DNA related to population reduction programs, in what looks to be a plan to kill off specific ethnic groups inside Russia and across the Middle East, introducing through genetics, key vulnerabilities to bring on early death.
Our research into the Warburg family that runs the Federal Reserve system – certainly they run London, Washington, Paris and Tel Aviv – has led us to their early work on eugenics research through organizations set up by the Bush family and their sponsors, the Warburg financed Harrimans. From Wikipedia, of all places:
The eugenics movement was popular and viewed as progressive in the early-twentieth-century United States.[2] Charles Davenport was one of the leaders of this campaign and avidly believed that it was necessary to apply Mendelian Genetics principles to humans. Davenport's wife, Gertrude Davenport, was also an important figure in this movement and the establishment of the ERO.[3] Gertrude Davenport was an embryologist and a geneticist who wrote papers with her husband supporting the idea that Mendelian genetics theories applied to humans.
Supported by the argument that the eugenics office would collect information for human genetics research, Davenport convinced the Carnegie Institute to establish the ERO.[4] He was well connected to wealthy people during the time and he lobbied them to finance his vision of the ERO. The ERO was financed primarily by Mary Harriman (widow of railroad baron E. H. Harriman),[5] the Rockefeller family, and then the Carnegie Institution until 1939. In 1935 the Carnegie Institution sent a team to review the ERO's work, and as a result the ERO was ordered to stop all work. In 1939 the Carnegie Institution's new President, Vannevar Bush, forced Laughlin's retirement and withdrew funding for the ERO entirely, leading to its closure at the end of that year.[6]
Financing Adolf Hitler and putting him in power was part of their legacy.
American science is working feverishly to kill of as many of the world's "inferior and undeserving" as possible.  Where have we seen this before?
From the WaPo:
---
VT Bioweapon Information Series – 2012 to present
Former Georgian ministers urge Trump to Investigate Experiments at Lugar laboratory

Georgians as expendable as white rats (Part 2)

NEO – Global Alliance for Health does Georgia

International Criminal Court now considering weighing investigation into 2008 South Ossetia war

NEO – Georgia in the Ebola zone

NEO – The Skinny on Ambassadors and American values

Georgians as expendable as white rats

US produced Sarin gas used in Syria

Vanishing bioweapons lab in Republic of Georgia

John Kerry: Liar Liar – Pants on Fire

Secret Bio-War Program Discovered

US Bio-Chem Terror factories and Syria

CIA Bio-Chem Nightmare exposed (interview by Jeffrey Silverman, with introduction by Gordon Duff)

Press TV: US builds Israeli Nuke bunkers and Bio-War labs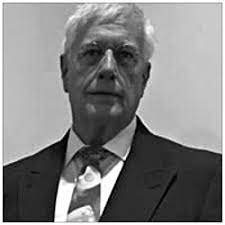 Gordon Duff posted articles on VT from 2008 to 2022. He is a Marine combat veteran of the Vietnam War. A disabled veteran, he worked on veterans and POW issues for decades.
Gordon is an accredited diplomat and is generally accepted as one of the top global intelligence specialists. He manages the world's largest private intelligence organization and regularly consults with governments challenged by security issues.
Duff has traveled extensively, is published around the world, and is a regular guest on TV and radio in more than "several" countries. He is also a trained chef, wine enthusiast, avid motorcyclist, and gunsmith specializing in historical weapons and restoration. Business experience and interests are in energy and defense technology.
ATTENTION READERS
We See The World From All Sides and Want YOU To Be Fully Informed
In fact, intentional disinformation is a disgraceful scourge in media today. So to assuage any possible errant incorrect information posted herein, we strongly encourage you to seek corroboration from other non-VT sources before forming an educated opinion.
About VT
-
Policies & Disclosures
-
Comment Policy
Due to the nature of uncensored content posted by VT's fully independent international writers, VT cannot guarantee absolute validity. All content is owned by the author exclusively. Expressed opinions are NOT necessarily the views of VT, other authors, affiliates, advertisers, sponsors, partners, or technicians. Some content may be satirical in nature. All images are the full responsibility of the article author and NOT VT.