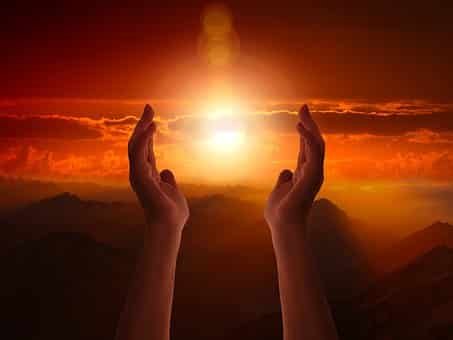 Healing Addictions, Solutions at the Spiritual Root Cause (Part 9 of 11) is written by Steve Robertson
This article, "Healing Addictions, Solutions at the Spiritual Root Cause", will attempt to deep dive into the root causes of addictions and then offer spiritually empowering solutions from which one can forever free themselves to heal and become more authentically whole to live in a more loving state of miracles that are always and ever-present.
This ninth article is part of an eleven-part series.  In order to access each additional chapter in this series, soon to be published as a book, you are encouraged to Buy Me a Coffee on Ko-Fi.com in order to receive an access code to the next article in the series.
As you read ahead and potentially find value in this article, please consider your support of my work and that of my organization Project Peace On Earth by:   
When you support my work,  I will send you the access code to the next article in the series and also send you a free downloadable copy of his book The Power of Choice, Success and Your Life Purpose.
(Part 9)
LEAPS OF FAITH AND STEPS TOWARDS AN EMPOWERED LIFE
In the film "Indiana Jones and the Last Crusade", the actor Harrison Ford, plays the role of Indiana Jones (Indie) who leads a team of fellow adventurers and archeologists to find the Holy Grail. They are in a race to find it before German Soldiers who had prior stollen the ancient and secret map from Indie which pointed to the location of the Grail. Arriving at this location first, the Germans begin their search of a special passage within the cave which the map said would lead to the Grail.
Indie and his team hide carefully above and watched the scene of the German soldiers attempting to get to the Grail. Unable to interpret the spiritual meaning and symbolism of the ancient map, one German soldier after another is commanded to enter the cave passage. Each soldier literally loses their head in an attempt to enter the boobytrapped special passage. Suddenly, one of Indie's team members accidentally steps on and dislodges a stone which rolls down to the Germans below. Indie and his team are discovered, captured and brought down to the German commander.
Once there, the German commander demands that Indie retrieve the Grail. Having just watched one German after another die after entering the special passage, Indie refuses. Immediately, the German commander turns his gun to Indie's father, played by Sean Connery, and shoots him in the stomach. The German commander now says to Indie "it's your choice, either your father drinks from the Grail and lives, or does not and dies." Indie has no choice. He is forced to take the Hero's journey.
The ancient map that disclosed the location of the Grail, that which originally launched Indie's quest, is now returned to him. Carefully reading the map and deciphering its message, Indie is able to avoid the first booby trap of decapitating blades as he enters the tunnel. Next, he must step on specific stones that spell out an ancient and old dialect name for God. A misspelling and misstep, which he almost does, is designed to cause the stone floor to fall away and plummet the spiritually unworthy to their death.
Having passed what he thought was one of the greatest challenges, Indie now comes to the end of the cave's special tunnel. There, between where he stands and the opening to the cave of the Grail, is crevasse that is hundreds of feet across and thousands of feet down. On the other side, Indie sees the last of the mystical Knights of King Arthur's Round Table. He still stands as a watchful guard over the final entrance to the cave of the Grail. Suddenly and at the same time of this observation, Indie hears the cry of his team who yell through the tunnel, that time is running out your father is near death, "hurry!"
Frantically, Indie looks for a way to cross to the other side. There is no rope to swing across and clearly no way to jump across. He consults the ancient map. It clearly depicts a person walking in midair to the other side. Indie has no other choice and steps to the edge of the crevasse. His facial expression quickly shifts from fear and panic to a fearless resolve and KNOWING that he has no other choice. He commits to taking this leap of faith.
Bravely, Indie courageously steps his foot out to what appears to be a perilous fall. Instead, as he steps out and down, his foot is met and supported by an illusionary bridge, a bridge that could not have been seen nor experienced unless someone had first had the courage to take the leap of faith.
"When you are inspired by some great purpose, some extraordinary project, all your thoughts break their bonds: Your mind transcends limitations, your consciousness expands in every direction, and you find yourself in a new, great, and wonderful world. Dormant forces, faculties, and talents become alive, and you discover yourself to be a greater person by far than you ever dreamed yourself to be." Patañjali, the compiler of the Yoga Sutras (Sanskrit: 150 BCE)
Step out to the edge of your heart's greatest calling, brave and courageous adventurer. Still, your mind, listen deeply within, follow your intuition and take the leap of faith that will always bridge you from fear of the unknown to the KNOWN and Holy Grail of your life's loving purpose and realized bliss.
SUGGESTED EXERCISES
From this moment forward, observe and take note of any and all things that appear to be providing you clues about what your life purpose is and what actions to take to bring this into reality. The Universe is always providing us clues. The more we PAY ATTENTION, the more the clues show up. The greater the action we take on these TRUE and INTUITIVE CLUES, the faster things manifest into form.
In order to manifest your life purpose and dreams come true, knock on the inner door of your heart with the greatest of intensity and ask, "Reveal to me what my life purpose is and show me how to use my talents to make a loving contribution to our world?"
Next, listen with great discernment for any and all messages that come back to you. You will know them because of their loving and inspiring nature. Follow only these!
Next, once you have received this guidance, prepare yourself to take any and all lovingly guided leaps of faith. This could mean that you make a phone call to someone you thought would never give you the time of day and/or take your call. This could mean that you express a deep and/or loving thought to someone you feared might judge or reject you. This could mean to go someplace that seems completely illogical and yet, at the same time, this thought at your gut feels both fun, exciting and sure.
Know, that taking a leap of faith towards the fulfillment of your life purpose may feel scary. Ultimately, you will wisely come to know this feeling is really, great excitement. "Be bold", as Goethe said, "and mighty forces will come to your aid."
Always remember that persistence and tenacity are water and fertilizer that will sprout your ideas into reality. Let your mantra always be, "Success is my only option!!! Read and reread the inspirational quotes below from some of our world's greatest thinkers. Anytime you feel yourself stumble, immediately pick yourself up, brush yourself off, get altitude and perspective on the experience so that you understand the gift and the wisdom that it has shown you and then, take another step.
"You don't have to see the entire staircase, just take the next step." – Martin Luther King
"Faith courageously acted upon, opens up doors of unimagined possibilities."  – Steve Robertson
(READ MORE by in Part 10 – "SUGGESTED REMINDERS TO KEEP YOUR FOCUS AND MAINTAIN YOUR FAITH" thru Buying Me a Coffee on Ko-Fi.com
Thanks for your gracious time and consideration in reading my article.
We would love to hear your comments:
How your life has been touched and/or transformed by this article.
How has music helped to inspire your life?
PLEASE EMPOWER YOUR LIFE AND SUPPORT MY EFFORTS 
Discover Your Life Purpose and Empower Your Life.  Inspire a family member or a friend by purchasing and/or gifting my eBook:  "The Power of Choice, Success and Your Life Purpose."  ONLY $5.00  
***Includes special bonus video materials***
Multiple Copies
Option 1 (1 download) $5.00 USD
Option 2 (multiple downloads) $11.00 USD
Option 3 (multiple downloads) $11.00 USD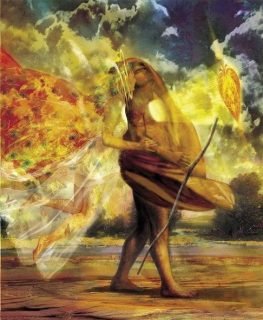 See what Top National best selling authors say about his book just below. 
Multiple Copies
Option 1 (1 download) $5.00 USD
Option 2 (multiple downloads) $11.00 USD
Option 3 (multiple downloads) $11.00 USD
Your $5.00 book purchase helps to support the articles that Steve writes for VT and also what he has accomplished through ProjectPeaceOnEarth.org.
National Best Selling Authors proclaim: 
Steve's book is … "A TEXTBOOK for the Soul" – Caroline Myss, Ph.D. (National Best-Selling author of "Anatomy of the Spirit" – Oprah guest some 40 times)
"Robertson is a Living Avatar on whose shining example our future may depend."– Larry Dossey, MD (National Best Selling Author of "One Mind" and "The Power of Prayer" former Executive Director of the National Institute of Health, Alternative Medicine Division )
Steve's book uses…"beautiful metaphors and analogies that lead in every instance to awareness, self-responsibility, and our Divinity" – Gary Zukav (National Best Selling author of "Seat of the Soul" 10 million copies and Oprah Guest some 40 times)
Steve's book is …"required reading for anyone who has longed to find and fulfill their life purpose." – Don Miguel Ruiz, MD (National Best selling author of "The Four Agreements" – 4 million plus sold, Oprah Guest)
Steve's book…"can empower you and help you bring your gifts to the world." – Jack Kornfield, Ph.D. (National Best Selling Author of "A Path With Heart" – Founder of the Mindful Meditation movement)
Steve's book offers …"rich and spiritually authentic insights into the meaning of life and how to find and live your life purpose." – Gerald (Jerry) Jampolsky, MD and Diane Cirincione, Ph.D. (National Best Selling Authors, Pioneers in the Human Potential Movement – Oprah Guest)
Steve's book is …"a treasure trove of timeless wisdom and spiritual guidance." – Alexander Astin, Ph.D. (Considered the world's most widely quoted person on Higher Education. Co-founder of UCLA Higher Education Research Institute. Best Selling Author of "Cultivating the Spirit".)
Steve's book…"looks at all of us in the eye and asks us to awaken to our own power and force."  Jack Healey, former Executive Director of Amnesty International. Former Franciscan Monk.
Additional Video Reference materials:
ATTENTION READERS
We See The World From All Sides and Want YOU To Be Fully Informed
In fact, intentional disinformation is a disgraceful scourge in media today. So to assuage any possible errant incorrect information posted herein, we strongly encourage you to seek corroboration from other non-VT sources before forming an educated opinion.
About VT
-
Policies & Disclosures
-
Comment Policy
Due to the nature of uncensored content posted by VT's fully independent international writers, VT cannot guarantee absolute validity. All content is owned by the author exclusively. Expressed opinions are NOT necessarily the views of VT, other authors, affiliates, advertisers, sponsors, partners, or technicians. Some content may be satirical in nature. All images are the full responsibility of the article author and NOT VT.