Mexico to Get 32 million Doses of Russian COVID Vaccine, Developers Ready to Make It Available Worldwide
…from Sputnik News, Moscow
[ Editor's Note: Russia started its 31,000 participant vaccine testing yesterday. But as a show of faith, a group of elderly scientists over 70 participated in the August testing with no complications. Putin's own daughter had volunteered for the initial testing group, something no one expected the Trump family to follow suit on for sure.
But as Russia has advised other countries to pursue more than one vaccine, it has not put its owns eggs in one basket. It is nearing completion of its second vaccine by October.
The initial foreign roll out deal with Mexico came as a surprise, as I had remembered an earlier mention that the initial production was going to be prioritized for frontline responders. That would have been a huge goodwill generator for Moscow who has been battered with the "Big Bad Wolf" stick by hostile Western critics, like the US, Britain, Poland and the Baltic states.
If this first Russian vaccine works well, and with other vaccines following, governments can better plan their anti-Covid strategies. A serious illness has stopped the Oxford vaccine test to determine how the volunteer got a serious spinal illness. The developers have to ascertain if it was natural or caused by the vaccine.
Cross your fingers that even with some stumbling early attempts, the Russian lead off entry is successful, as that would project a defeat of Covid worldwide by next year. With multiple vaccines coming online, that means more production facilities will be rolling out the huge numbers needed worldwide.
World economies are suffering huge losses from many aspects, from air travel, service industries, entertainment, education, all needing to open back up full steam to create jobs that create spending and taxes to keep local governments afloat.
We will all have one big wish for Santa this year, and same for the Easter Bunny in the Spring. We want safe vaccines that can put Covid-19 in the rear view window, and we want competent non gangster political leadership in the US for 2021… Jim W. Dean ]

Jim's Editor's Notes are solely crowdfunded via PayPal
Jim's work includes research, field trips, Heritage TV Legacy archiving & more. Thanks for helping. Click to donate >>
– First published … September 09, 2020 –
Update 09-10-20, 13:00EST: …from RT
Moscow's Gamaleya Institute, which created the world's first Covid-19 vaccine, has sent "detailed responses" to the questions posed by British medical journal The Lancet, after a group of scientists criticized the Russian data.
On September 7, an open letter signed by twenty-six analysts, mainly based in Italy, cast doubt on Russia's vaccine, noting the discovery of "potential data inconsistencies" in the published research. The group claimed that the article had significant statistical anomalies. Following the letter, the journal's editorial board asked the developers of the Russian vaccine, dubbed Sputnik V, to reply.
According to Alexey Kuznetsov, an assistant to Russia's Minister of Health, the vaccine's creators have sent "detailed responses to the editor of The Lancet magazine."
The Institute, which developed and trialled Sputnik V in conjunction with Russia's Defense Ministry, had denied the accusations of discrepancies, highlighting that the research was checked by The Lancet's own reviewers.
"The Gamaleya Institute categorically rejects the accusations made by a group of scientists about the inaccuracy of statistical data published in The Lancet," Deputy Research Director Denis Logunov told Russian news agency RIA Novosti.
*
The world's first anti-COVID-19 vaccine Sputnik V was registered in Russia on 11 August, following several rounds of clinical trials and has now been made available to the public across the country. More than a dozen countries have now expressed interest in obtaining the vaccine.
The Russian Direct Investment Fund (RDIF), which funded the development of Sputnik V, announced on Wednesday that it had reached an agreement with Mexico's Landsteiner Scientific pharmaceutical company to deliver 32 million vaccines to Mexico.
"Deliveries are expected to start in November 2020 subject to approval by Mexico's regulators", the statement from the fund reads. 
The Russian Health Ministry also said that the developers of the anti-coronavirus vaccine Sputnik V are now ready to make it available for people all over the world.
"Russia, as the developer of the world's first vaccine against COVID-19, invites other countries, which are interested in using it for vaccinating the population, to take part in the studies. Sputnik V creators are open for dialogue and are ready to make it available for people from all over the world", Russian Health Minister Mikhail Murashko said. 
Russia at the Forefront in the Fight Against Coronavirus
Russia registered the world's first vaccine against coronavirus, dubbed Sputnik V, on 11 August, after it underwent clinical trials at two separate institutions: the Burdenko Main Military Clinical Hospital and the Sechenov First Moscow State Medical University.
The vaccine has been tested on 76 volunteers, who were discharged from medical facilities in July after developing an immunity to SARS-CoV-2. The third phase of clinical trials of the Sputnik V vaccine will start on 9 September, according to the Russian Health Ministry which has gathered almost 31,000 volunteers to take part.
According to RDIF, the human adenoviral vector used by Russian scientists has been studied over a long period of time and has "a much greater safety track record" in comparison to the "novel unproven technologies such as monkey adenoviral vectors or mRNA" used by researchers abroad.
"The safety of the human adenoviral vector used in Sputnik V has been proven over decades in over 250 clinical studies, as human adenovirus has been shown to be the safest vaccine delivery mechanism and the most 'organic for humans', as human adenovirus has coexisted with humans for over 100,000 years," RFID said in a statement on Wednesday.
This comes as AstraZeneca, which has been developing its own anti-COVID-19 vaccine in partnership with Oxford University, has paused its third round of trials over a "potentially unexplained illness" in a participant in the UK. Several Western states have voiced reservations about the safety of Russia's vaccine, but these have been dismissed by Russia's Health Ministry.
The Health Ministry said that Russia will examine all the data on potential adverse reactions to Sputnik V, as the volunteers will be monitored through a special app. According to Kremlin Spokesman Dmitry Peskov, the situation over AstraZeneca halting its trials shows "the importance of every country having a package of several vaccines".
Russian president Vladimir Putin previously said that Russia would have a second vaccine, currently being developed by the Vector Institute in Novosibirsk, at some point in September. He also said in August that one of his daughters had already been vaccinated with Sputnik V.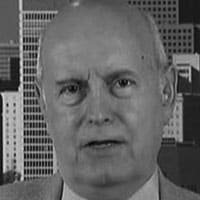 Jim W. Dean is VT Editor Emeritus.  He was an active editor on VT from 2010-2022.  He was involved in operations, development, and writing, plus an active schedule of TV and radio interviews.  He now writes and posts periodically for VT.
ATTENTION READERS
We See The World From All Sides and Want YOU To Be Fully Informed
In fact, intentional disinformation is a disgraceful scourge in media today. So to assuage any possible errant incorrect information posted herein, we strongly encourage you to seek corroboration from other non-VT sources before forming an educated opinion.
About VT
-
Policies & Disclosures
-
Comment Policy
Due to the nature of uncensored content posted by VT's fully independent international writers, VT cannot guarantee absolute validity. All content is owned by the author exclusively. Expressed opinions are NOT necessarily the views of VT, other authors, affiliates, advertisers, sponsors, partners, or technicians. Some content may be satirical in nature. All images are the full responsibility of the article author and NOT VT.