…by Press TV, Tehran
[ Editor's Note: Russia now puts its Covid vaccine where its geopolitical mouth is. China already has several of its own in the pipeline. Putin sent a strong message to India as to who was able to assist an important ally more reliability, the US or Russia?
Lost in all the Covid coverage is the long term debt disaster, due to Trump's Covid debacle, with trillions of dollars that will enslave future generations of Americans in two ways. They will either have to pay the debt someday, impossible, or suffer low savings rates forever so that the interest on the national debt does not end up taking 70% of the budget every year if it were to rise to normal levels.
Russia is dealing with Covid by funding its vaccine development and rollout, using 'rainy days' funding from its Direct Investment Fund, real money set aside for such things. At the same time, it has continued adding to its gold reserves to protect its currency.
Did anyone in the US read one article or hear one politician ask "How can Russia do this while under sanctions, pay their way through Covid and a vaccine, and we cannot?"
As for safety concerns, Trump does not give a crap, so he has maximum pressure on the health officials for an early rollout to so that the 'failure' will be theirs, not his…a classic Trump move.
Good news on the election is that the Republicans are concerned with the current polling numbers showing there are few undecideds and no Green Party to divert votes from the Democrats to flip an election like they did for Bush.
In 2016, Trump also benefited from no bad record in office baggage, which he certainly has now. So they admitted that the conditions in 2016 for Trump's surprise victory are different now. High early voting by the Dems is also a problem, as when you have fewer undecided voters in the last two weeks, then an expensive ad campaign is less effective.
And last, Trump's widely publicized lack of cash is an open wound that big money donors view him as a lost cause or want him gone, so they can save what they can of the Republican party. Maybe they would be happy losing Trump but not the Senate, too, which would be a crushing loss for them, and then rebuild for 2024.… Jim W. Dean ]

Jim's Editor's Notes are solely crowdfunded via PayPal
Jim's work includes research, field trips, Heritage TV Legacy archiving & more. Thanks for helping. Click to donate >>
– First published … September 17, 2020 –
Russia's sovereign wealth fund has reportedly reached a deal to sell 100 million doses of its COVID-19 vaccine, called Sputnik-V, to a major pharmaceutical company in India.
Clinical trials of the Russian vaccine in India are expected to follow and to be held jointly with the company, said a source close to the deal on Wednesday as cited in a Reuters report, which further noted that both the trials and supply deal depend on domestic regulatory approval.
According to the report, the Russian Direct Investment Fund (RDIF) has so far signed vaccine supply deals with Kazakhstan, Brazil and Mexico and has reached a manufacturing partnership agreement with India to produce 300 million doses of the Sputnik-V vaccine there.
The source also noted that RDIF will announce the name of the Indian company later on Wednesday.
Russia introduced Sputnik-V as the first vaccine against coronavirus to be registered in the world. Large-scale trials, known as Phase III trials, involving at least 40,000 people were launched in Russia on August 26.
Positive results in China-UAE phase 3 COVID-19 vaccine trials
This is while Chinese Foreign Ministry spokesman Wang Wenbin also declared during a Wednesday press briefing in Beijing that China and the United Arab Emirates (UAE) have seen some positive results in their Phase III COVID-19 vaccine trials, Chi.
The UAE granted emergency approval for the use of a coronavirus vaccine on Monday, six weeks after human trials in the Persian Gulf Arab state was first launched.
Pfizer COVID-19 vaccine trial reports no major safety issues
Meanwhile, researchers monitoring Pfizer Inc.'s giant trial of an experimental COVID-19 vaccine have reported no safety problems even after more than 12,000 people received their second of two doses, Bloomberg reported Wednesday.
"So far there has been no safety signal reported," said Mikael Dolsten, Pfizer's chief scientific officer, in an online meeting with investors.
The trial, now targeted at enrolling 44,000 people, has reached its initial goal of 30,000 subjects, Pfizer executives added. The drug makers have expanded the trial to allow inclusion of teenagers and people with certain medical conditions, like HIV.
The trial compares two shots of the vaccine Pfizer is co-developing with Germany's BioNTech SE to two doses of a placebo. While the doctors and subjects in the trial don't know who got the vaccine — a measure to avoid bias — a committee of outside experts that knows which people received the shot is reviewing safety data on a weekly basis, Pfizer executives said during the investor meeting.
"They would notify us if they had any safety concerns and have not done that to date," Kathrin Jansen, Pfizer's head of vaccine research, said during the meeting. The company's own scientists are also looking for worrisome adverse events that haven't appeared so far. Fatigue has been the most common side effect seen in the trial thus far, according to the Pfizer presentation.
Pfizer confirmed it expects to get conclusive data on the vaccine's efficacy by the end of October. The board monitoring the trial will conduct its first review of the data for efficacy when a total of 32 coronavirus cases have been seen among participants, Pfizer executives said during the investor meeting.
The company promised to make all its safety and efficacy data publicly available should it seek emergency authorization for the vaccine.
"What we are doing in terms of releasing data is very unusual," Chief Executive Officer Albert Bourla said on a call with the press, citing ongoing conversations with US regulators and Congress. "It is a must to release this data."
Potential nasal spray COVID-19 vaccine in China clinical trial 
Moreover, China has also begun human trials of a nasal spray COVID-19 candidate vaccine that could serve as an alternative to injections.
The vaccine has become the first of its kind in the world to proceed to the clinical trial phase, according to the WHO's list of candidate vaccines released last Wednesday.
Scientists hope that the vaccine puffed into the nose could be effective in preventing the coronavirus, which spreads through the respiratory tract.
It could be delivered along with an injected vaccine to mount a multi-pronged approach. Another advantage of the nasal spray vaccine is that it can be easily self-administered.
The vaccine has been co-developed by HKU, Fujian Province's Xiamen University, and vaccine-maker Beijing Wantai Biological Pharmacy Enterprise Co. Ltd.
Germany: Coronavirus vaccine likely available by mid-2021
The German government is also expecting to make available a COVID-19 vaccine for parts of its population early next year, with three firms due to be subsidized by the government to research potential vaccines.
German Health Minister Jens Spahn and Research Minister Anja Karliczek announced during a Berlin press briefing on Tuesday that they expected a COVID-19 vaccine to be ready next year, adding that research by three German companies — BioNTech, CureVac, and IDT Biologika — was currently being funded.
But the ministers both warned that "risky shortcuts" would not be taken, that a vaccine would not be available to most the population until the middle of next year. "We want a safe and effective vaccine, not necessarily to be the first," Spahn said.
"Safety has absolute priority on this point," Karliczek added.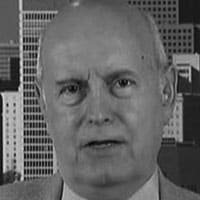 Jim W. Dean is VT Editor Emeritus.  He was an active editor on VT from 2010-2022.  He was involved in operations, development, and writing, plus an active schedule of TV and radio interviews.  He now writes and posts periodically for VT.
ATTENTION READERS
We See The World From All Sides and Want YOU To Be Fully Informed
In fact, intentional disinformation is a disgraceful scourge in media today. So to assuage any possible errant incorrect information posted herein, we strongly encourage you to seek corroboration from other non-VT sources before forming an educated opinion.
About VT
-
Policies & Disclosures
-
Comment Policy
Due to the nature of uncensored content posted by VT's fully independent international writers, VT cannot guarantee absolute validity. All content is owned by the author exclusively. Expressed opinions are NOT necessarily the views of VT, other authors, affiliates, advertisers, sponsors, partners, or technicians. Some content may be satirical in nature. All images are the full responsibility of the article author and NOT VT.