We have reported last week that the Israelis are just scared because they fear that Joe Biden would challenge the Israeli machination of the Palestinians. Keep in mind that Biden was the US vice president when the Obama administration called Benjamin Netanyahu a "chickenshit."[1] Expanding on the chickenshit phraseology, one unnamed official in the Obama administration said:
"The bad thing about him is that he won't do anything to reach an accommodation with the Palestinians or with the Sunni Arab states. The only thing he's interested in is protecting himself from political defeat."[2]
The Obama administration's anger, the Atlantic told us, was "'red-hot' over Israel's settlement policies, and the Netanyahu government openly expresses contempt for Obama's understanding of the Middle East."[3] In December of 2016, just a little over a month before he left the White House, Obama decided "not to block a United Nations Security Council resolution condemning Israeli settlements…"[4]
Netanyahu, of course, was sad and mad. He responded: "We have no doubt that the Obama administration initiated it, stood behind it, coordinated on the wording and demanded that it be passed."[5] Whenever Netanyahu attempted to give Obama the finger,[6] Obama returned the favor by calling the mad man in Tel Aviv a "chickenshit."
Netanyahu forgot that Obama, as journalist Ethan Sherwood Strauss put it in a different context, was "the finger wager in chief."  When Netanyahu showed up in the U.S. to talk about the so-called peace process, Obama had more important things to do:
"'Let me know if there is anything new,' Obama reportedly tells Netanyahu. While the details of Obama's exit are disputed, the Israeli media widely describes the episode as a humiliation."
In short, it was pretty clear that Obama criticized the Israeli policies with respect to the Palestinians, and it was pretty clear that Obama himself rejected the notion that if one criticizes Israel, then that person is by definition an anti-Semite or anti-Jewish or anti-Israel.[7] Obama declared then:
"So if you are questioning settlement policy, that indicates you're anti-Israeli, or that indicates you're anti-Jewish. If you express compassion or empathy towards Palestinian youth, who are dealing with checkpoints or restrictions on their ability to travel, then you are suspect in terms of your support of Israel.
"But what I did say is that, when going into an election, Prime Minister Netanyahu said a Palestinian state would not happen under his watch, or there [was] discussion in which it appeared that Arab-Israeli citizens were somehow portrayed as an invading force that might vote, and that this should be guarded against.
"This is contrary to the very language of the Israeli Declaration of Independence, which explicitly states that all people regardless of race or religion are full participants in the democracy. When something like that happens, that has foreign-policy consequences, and precisely because we're so close to Israel, for us to simply stand there and say nothing would have meant that this office, the Oval Office, lost credibility when it came to speaking out on these issues."[8]
Whatever else we may want to say about the Obama administration, we can say for certain that he did challenge the Israeli regime. In fact, virtually every politician in the White House knew this. One "pro-Israel congressional aide" told Foreign Policy's John Hudson, "There is a limit to how much you can shit all over the White House and expect to get every meeting you want."[9]
Obama even ignored meeting with Netanyahu when Netanyahu came to the United States and requested that the president should listen to him.[10] Israel's Finance Minister Yair Lapid even lamented then: "There is a crisis with the U.S. and we should treat it as a crisis."[11]
Israel still fears that Joe Biden will pick up where Obama left off. Settlements Minister Tzachi has recently declared: "Biden has said openly for a long time that he will go back to the nuclear agreement. I see that as something that will lead to a confrontation between Israel and Iran."[12]
If Biden goes back to the Iran deal which Obama put on the political table years ago,[13] then Israel can be sure that there won't be a US/Iran conflict. So, if that is the case, then will Netanyahu become a political basket case when it comes to Iran?
It would be nice to see how this plays out in the political sphere.
---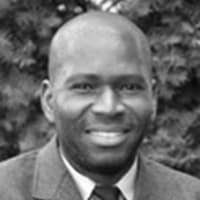 ATTENTION READERS
We See The World From All Sides and Want YOU To Be Fully Informed
In fact, intentional disinformation is a disgraceful scourge in media today. So to assuage any possible errant incorrect information posted herein, we strongly encourage you to seek corroboration from other non-VT sources before forming an educated opinion.
About VT
-
Policies & Disclosures
-
Comment Policy
Due to the nature of uncensored content posted by VT's fully independent international writers, VT cannot guarantee absolute validity. All content is owned by the author exclusively. Expressed opinions are NOT necessarily the views of VT, other authors, affiliates, advertisers, sponsors, partners, or technicians. Some content may be satirical in nature. All images are the full responsibility of the article author and NOT VT.