JEA: There is no need for the United States to get involved into a "cold war" with Russia at this moment. In fact, no cold war is necessary in the twenty-first century. What needs to take place is genuine and respectful dialogue. No good can come out of a nuclear war, and Russia is certainly committed to having a frank dialogue.[1] Kremlin spokesman Dmitry Peskov was quoted to have said:
"This will be the dialogue where, of course, differences will have to be stated to a greater extent, points of differences. But at the same time, a dialogue is a possibility to find some rational kernels, the little parts where our relations are getting closer. And if the current U.S. administration is ready for such an approach, I have no doubts that our president will respond in kind."
If Russia is ready, then the US needs to put any ideological motives aside and start sitting down with people they disagree with. Only then will we see genuine progress in the political climate, particularly when it comes to two nuclear powerhouses, Russia and the United States. Our friends in Russia are looking to the day when both countries can respectfully come together and flesh out their ideas for the benefit of all mankind.
Russia House: Actually, the WWIII between US, NATO, Russia, and China has already began on political, economic, and informational fronts.  So far, it did not include direct military confrontation but the increasing numbers of US and NATO air, sea and ground presence in the vicinity of Russia and China borders raises the risk that such confrontation may occur.
Moreover, the number of those who share Senator Sam Nunn's and many other distinguished experts' opinion that we are "sleepwalking into nuclear catastrophe" is rapidly growing.
Although it is unlikely that any side would start the nuclear war due to assured and devastating retaliation, there is a disturbingly long list of nuclear near-misses (counting at least 10 so far), triggered by various incidents or human errors.
During the most critical situations of the past confronted by John Kennedy and Nikita Khrushchev or Ronald Reagan and Mikhail Gorbachev, the pressure of US and Soviet military hawks was avoided by the better judgement and leadership of both nations. While worst-case scenarios were then avoided, there are no indications presently that Joe Biden is ready for the summit with Vladimir Putin to find the way out of the current mega-crisis.
In the absence of any serious dialogue on the government level, some may accept this bleak reality as just another ugly fact of life. Fortunately, there are many Americans and Russians who agree with Sting when he sings that "I do not subscribe to this point of view."
What they suggest is to start the East-West dialogue using people to people diplomacy based on the ideas that Trump, Biden, Putin, and Xi – or for that matter leaders and peoples of all around 200 countries or territories on this planet – would agree.  The subject is how we can save our beautiful world and (attention climate change non-believers) without losing but adding jobs.
Scientists calculated that the earth has an additional 2.2 billion acres of land suitable for reforestation. That provides enough room to plant an extra 1.2 trillion trees that would contribute to carbon sequestration.
More than half of the globe's reforestation potential is found in six countries: Russia (373 million acres), the United States (255 million), Canada (194 million), Australia (143 million), Brazil (123 million) and China (99.3 million).
With all the differences between Presidents Trump and Biden, it looks like this idea is a rare case when both men have a similar vision.
Last October, following up on his pledge made during 2020 World Economic Forum in Davos, Switzerland and later during the State of the Union Trump signed an Executive Order establishing the "One Trillion Trees Interagency Council" at the Department of Interior which will be responsible for coordinating the Federal government's support of this initiative.
Why not add to this project the international dimension?
As for President Biden this is what he said: "In my view, we have already waited too long to deal with this climate crisis, and we can't wait any longer.  We see it with our own eyes, we feel it, we know it in our bones, and it's time to act."
Russian Foreign Minister Sergei Lavrov and U.S. climate envoy John Kerry in a recent call also discussed climate change and the implementation of the Paris climate agreement.
They agreed to cooperate further within the Arctic Council, including developing contacts, "given the significance of climate issues on the Arctic agenda."
Many American and Russian activists propose to launch a tree planting effort by the international Flashmob on Sunday, April 25.  This is the symbolic date for the United States and Russia were allies and when the militaries of both countries met in 1945 on the Elbe River in the German city of Torgau to finish off the brutal Nazi regime and end WWII.
One such tree was planted on that day back in 2015 next to the sculpture of the Elbe River reunion in downtown Moscow in the presence of many Russians and Americans, including U.S. Embassy officials.  The plaque next to the tree says that it is dedicated to the Friendship of Peoples of the United States and Russia.
[1] "Russia envoy: US and Russia need to start strategic dialogue," Associated Press, January 28, 2021.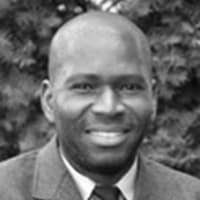 ATTENTION READERS
We See The World From All Sides and Want YOU To Be Fully Informed
In fact, intentional disinformation is a disgraceful scourge in media today. So to assuage any possible errant incorrect information posted herein, we strongly encourage you to seek corroboration from other non-VT sources before forming an educated opinion.
About VT
-
Policies & Disclosures
-
Comment Policy
Due to the nature of uncensored content posted by VT's fully independent international writers, VT cannot guarantee absolute validity. All content is owned by the author exclusively. Expressed opinions are NOT necessarily the views of VT, other authors, affiliates, advertisers, sponsors, partners, or technicians. Some content may be satirical in nature. All images are the full responsibility of the article author and NOT VT.