by Salman Rafi Sheikh, …with New Eastern Outlook, …and the Institute of Oriental Studies of the Russian Academy of Sciences, a research institution for the study of the countries and cultures of Asia and North Africa.
[ Editor's Note: Rafi Sheikh has nailed the Biden regime with its major foreign policy mistake, Biden portraying himself as the honest fixer of the JCPOA mess, which was none of his doing, and yet here he has given us "Trump Lite," being played by Israel to do so.
Why did Biden roll over for the Israelis so quickly? Do they have something on him, like they do with so many others? He may have bought himself a festering wound, where he will be in a lose lose situation.
Biden must now try to sell the world that the Israelis who ignore any and all UN or other international standards that Israel does not agree with should be able to demand that others must do so. Where Biden screwed up is that it presents the question as to who is the great power between Israel and the US.
We are still waiting for any mention from the US government on the long destabilization effect that Israel's weapons of mass destruction have on the Mideast region…yes…not only nuclear, but chemical and biological weapons.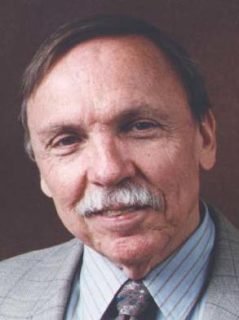 Clinton Bastin, our 40 year veteran of the Atomic Energy Commission and its subsequent Dept. of Energy briefed us on this extensively. The focus on the recycling program is a feint.
Bastin laid out how developing a warhead is the hard part, because that would require testing, and there is no way to do testing without its being spotted. I will not go into the details.
Israel on the other hand can always avail itself of US warhead technology simply by stealing it, or maybe I should say "being allowed to steal it", which is the preferred method and a major scandal.
Are we to believe that US security cannot defend US nuclear secrets? Are the Israelis that good, or have we just left the back door unlocked on a holiday weekend for them.
The US, NATO and the EU, showing no concern whatsoever about Israel's WMD programs is a topic that we notice mass media has absolutely no interest in, which reeks of a compromised situation here.
Yet, our government continues to pitch us on these other countries being threats, while denying a straight up deep down discussion on 'let's take a real look as to who is really a threat to whom.
VT is ready and waiting for that debate to go public, as we have lots of evidence that we could contribute. Until there is major effort for getting Israel's WMD under international control, all talk about concerns of Mideast instability is simply a psyop on all of us. They are talking security while peeing on our shoes, and we just stand there and say nothing.
Who is the dummy in a situation like that…or might I say showing a bit of the Stockholm Syndrome? … Jim W. Dean ]

Jim's Editor's Notes are solely crowdfunded via PayPal
Jim's work includes research, field trips, Heritage TV Legacy archiving & more. Thanks for helping. Click to donate >>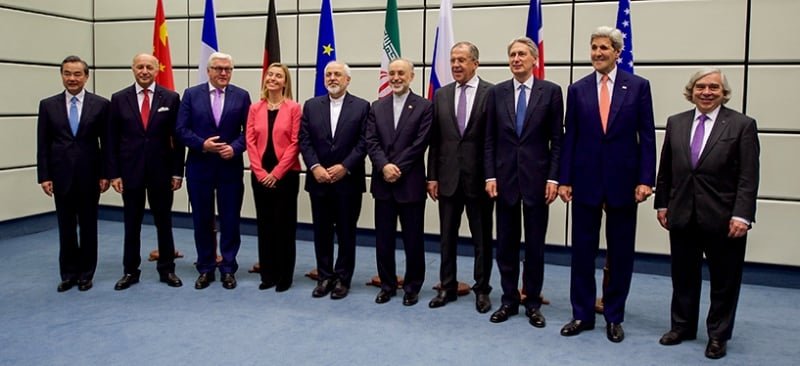 First published … March 10, 2021
While Joe Biden the candidate wanted to quickly normalise relations with Iran and re-enter the JCPOA, Joe Biden the president has, as the developments that have happened so far, deviated from his stated course of action.
To a large extent, Biden has appropriated Trump's "maximum pressure" strategy and has refused to lift sanctions on Iran and simply make the US a part of the Iran nuclear deal. To a significant extent, this dramatic change in policy, while not completely surprising for the Iranians, is a result of the way Israel is pushing the Biden administration away from reconciliation and normalisation.
In fact, a crucial reason for Biden's appropriation of Trump's "maximum pressure" strategy is the way the Israelis have very quickly implanted their own discourse vis-à-vis Iran in the mindset of the Biden administration. Echoing what the Israelis have been saying for years, Anthony Blinken recently remarked that Iran was only "weeks" or "months" away from making a bomb.
Although there is a huge difference between having the capacity to build a bomb and actually building and using a bomb, the US sees this [doubtful] proximity to building a bomb as a crucial factor that has made the Biden administration change its plans from re-joining the JCPOA to emphasising renegotiations. It has led it to refuse to lift sanctions.
The hard-line position that the Biden administration has taken feeds directly into the Israeli narrative. What Blinken said matches perfectly with what Israeli officials have also recently claimed. According to a recent assessment issued by Israel's Militray Intelligence Directorate, "Iran may be up to two years away from making a nuclear weapon if it chooses to do so."
The report further says that Iran's current enrichment level brings it closer to various "breakout" estimates about how quickly it could enrich uranium to 90%, and also begin to build better missiles and a weapons system that might lead to a nuclear weapon.
For Israel, therefore, it is of utmost importance that the US remains focused on the "violations" that Iran has committed by enriching uranium beyond the limits imposed by the JCPOA. A recent report of The Jerusalem Post thus sums Israel's current approach.
It says, "What is important for Israel is that the brinkmanship continue, and that Iran's violations and Israel's concerns continue to be recognized. For that to happen, it is also important for close US-Israel cooperation and discussion in order to prevent nuclear proliferation by the Tehran regime."
The report refers to an IDF intelligence officer Maj.-Gen. Tamir Heiman who said in a briefing on the IDF assessment that Iran is at an unprecedented low point and is "battered, but on its feet," following actions carried out by Israel and the US. Tehran is banking on the Biden administration for some breathing room. It is incumbent on the US – and Israel – to make sure that is not allowed to happen for nothing."
Now, the fact that the Biden administration has refused to take a step back and lift its sanctions to pave the way for the US' re-entry shows how closely the US and Israel are already coordinating their policies vis-à-vis Iran.
The Biden administration's announcement that the US would not re-join the agreement or even lift sanctions unless Iran halts enrichment dovetails perfectly with what Netanyahu had said just before the US elections. To quote him, "There can be no going back to the previous nuclear agreement. We must stick to an uncompromising policy of ensuring that Iran will not develop nuclear weapons."
The Biden's administration's capitulation to Israel's uncompromising policy vis-à-vis Iran has led Iran to stick to its own path. An official Iranian statement released on February 28 said that:
"the way forward is quite clear. The US must end its illegal and unilateral sanctions and return to its JCPOA commitments. This issue neither needs negotiation, nor a resolution by the Board of Governors of the International Atomic Energy Agency. The Islamic Republic of Iran will respond to actions with action and just in the same way that it will return to its JCPOA commitments as sanctions are removed…"
The hardening of US and Iranian position serves Israeli interests in the best possible way. An unresolved nuclear power tussle in the Middle East would keep Israel at the centre stage of regional politics.
Given Israel's recent rapprochement with the UAE and other Gulf states, tensions in the Gulf would not only reinforce Israel's direct security ties with these Gulf states, but the scenario could very well make other Gulf states join The Abraham Accords. Tensions with Iran, therefore, could allow Israel to establish itself as the new regional hegemon.
Israel has already got supporters in the form of not only the UAE but Saudi Arabia as well. They have both stated that they would be open to a deal only if it went well beyond the previous one. According to them, any deal, in addition to putting limits on Iran's nuclear program, must include provisions aimed at reversing Iran's ballistic missile program, ending its "meddling" in other countries and the militias it supports in Iraq, Lebanon, Syria, Yemen and elsewhere.
Israel, as it stands, is already leading the Gulf states in lobbying the US for an agreement that not only limits Iran's nuclear program, but also curtails its national power potential in many other ways.
As some reports in the US mainstream media show, the Mossad chief, Yossi Cohen, and a team of experts will soon travel to Washington to brief senior American officials about what they see as the threats still posed by Iran, hoping to persuade the US to hold out for harsher restrictions on Iran in any deal.
Iran, on the other hand, is unlikely to change its position vis-à-vis any new deal, especially the one that tends to force it into a virtual capitulation. China and Russia continue to support an unconditional US return to the JCPOA in exchange for Iran's return to full compliance with the deal.
An unconditional return "is the key to breaking the deadlock," said Hua Chunying, a spokeswoman for China's foreign ministry, in a recent news conference.
But "breaking the deadlock" is not what Israel and its allies in the Gulf are seeking to achieve. They are pushing the US to adopt a policy that keeps the deadlock alive unless Iran's power and regional influence can be fully and permanently curtailed.
For the Israelis, the path to Iran's capitulation demands a US capitulation to Israel first so that they can shape the US policy in a way that best serves their interests. So far, the Israelis have been successful.
Salman Rafi Sheikh, research-analyst of International Relations and Pakistan's foreign and domestic affairs, exclusively for the online magazine "New Eastern Outlook".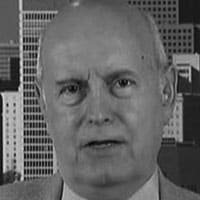 Jim W. Dean is VT Editor Emeritus.  He was an active editor on VT from 2010-2022.  He was involved in operations, development, and writing, plus an active schedule of TV and radio interviews.  He now writes and posts periodically for VT.
ATTENTION READERS
We See The World From All Sides and Want YOU To Be Fully Informed
In fact, intentional disinformation is a disgraceful scourge in media today. So to assuage any possible errant incorrect information posted herein, we strongly encourage you to seek corroboration from other non-VT sources before forming an educated opinion.
About VT
-
Policies & Disclosures
-
Comment Policy
Due to the nature of uncensored content posted by VT's fully independent international writers, VT cannot guarantee absolute validity. All content is owned by the author exclusively. Expressed opinions are NOT necessarily the views of VT, other authors, affiliates, advertisers, sponsors, partners, or technicians. Some content may be satirical in nature. All images are the full responsibility of the article author and NOT VT.