NYT: Iran's peaceful nuclear advances, US punishment for leaving nuclear deal
…from PressTV, Tehran
[ Editor's Note: US media has finally, somewhat, come to its senses, stating what has been obvious for years. Despite the assassination of Iranian scientists, or hacking Iran's centrifuges to create a nuclear accident, every attack has triggered renewed determination by Iran in closing ranks to defend their country from what many would call 'state-sponsored terrorist attacks'.
That is why I mentioned in my title that Israel has exposed itself to the 'what's good for the goose is good for the gander' equation. That brings me to wanting to discuss the no go area of the JCPOA that made it a failure.
The JCPOA left in place not just Israel's rogue nuclear weapons programs, but all of its weapons of mass destruction programs, i.e. chemical and biological. This is a topic that world media, that is alleged by many to regularly suffer censorship from Zionist factions, refuses to consider, thus avoiding putting Israel's WMD programs under a similar inspection plan.
We are fed cheap propaganda about nuclear non-proliferation, a subterfuge that allows certain countries to hold themselves as the judge of compliance certification. But like corrupt judges, they give out free passes to those with enough cash, influence or an offensive intelligence apparatus, and bend the rules as they wish.
Whereas one would not sit down to play blackjack or poker with a dealer that they know has a marked deck, the nuclear and WMD non-proliferation hoax version of this is done all the time, separating the parties into players and suckers… Jim W. Dean ]

Jim's Editor's Notes are solely crowdfunded via PayPal
Jim's work includes research, field trips, Heritage TV Legacy archiving & more. Thanks for helping. Click to donate >>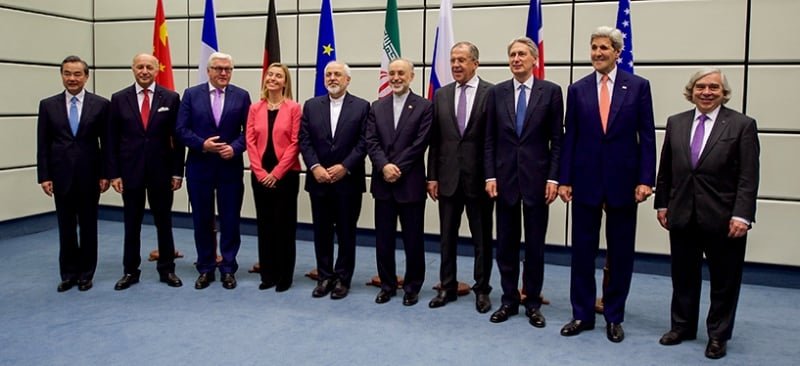 First published … April 11, 2021
A US daily says Iran's achievements in the field of peaceful nuclear technology are aimed at punishing the United States for unilaterally leaving the landmark 2015 nuclear deal with Tehran, officially known as the Joint Comprehensive Plan of Action (JCPOA).
The New York Times made the remarks in a Saturday article after admitting that the "maximum pressure" campaign launched by the administration of former US President Donald Trump against Tehran has totally failed.
In 2015, Iran and six world states — namely the US, Germany, France, Britain, Russia and China — signed the historic nuclear deal, which was ratified in the form of UN Security Council Resolution 2231.
However, Trump abandoned the JCPOA three years after its conclusion and unleashed what his team called a "maximum pressure" campaign against Iran with the stated objective of forcing the country to negotiate "a better agreement."
The Islamic Republic refused to bow down to the pressure and adopted instead a "maximum resistance" policy, which includes economic measures to weather the bans as well as reducing Tehran's compliance with the JCPOA.
The new US administration, under President Joe Biden, has spoken of a willingness to return to the nuclear agreement, but in practice, it has been sticking to Trump's "maximum pressure" campaign and conditioned the move to Tehran's full compliance.
Tehran says Washington is the side which abandoned the JCPOA and thus, it has to take the first step to unconditionally remove all its sanctions on Iran in a verifiable manner, given its long record of not playing by the rules.
"In 2018, the Trump administration unilaterally withdrew from that agreement, convinced that a new set of far more oppressive sanctions would cripple the country enough to humiliate it into accepting new terms more favorable to the United States. But President Donald Trump's gambit failed," The New York Times said.
It noted that US sanctions have failed to change Iran's behavior in the way that the White House intended, saying that instead of submitting to the US will, Iran decided to punish Washington by breaking new grounds in its nuclear industry "to remind the United States what a world without the Iran nuclear deal looks like."
"Under the nuclear deal, Iran was allowed to enrich uranium up to a purity of 3.67 percent, far below weapons grade. It is now enriching up to 20 percent purity. Under the nuclear deal, Iran was limited to 202.8 kilograms of uranium. It is now estimated to have stockpiled three tons.
Under the nuclear deal, international inspectors were also allowed to investigate every inch of Iran's nuclear fuel cycle with little advance notice. Now, inspectors have been notified that they will lose that kind of access," The New York Times said.
The US daily added that contrary to what the Trump administration believed, "new sanctions … prompted the Iranian government to restart nuclear work that it had given up."
Despite throwing verbal support behind the JCPOA, the European parties to the deal — France, Britain and Germany — ultimately succumbed to Washington's pressure and failed to fulfill their contractual commitments to Tehran, mainly by confronting the American sanctions.
That promoted Tehran to begin a set of remedial measures in several stages as part of its legal rights stipulated in Articles 26 and 36 of the JCPOA. The latest such measure was the halt in the implementation of the Additional Protocol, which was required by the parliament-adopted law.
The article added, "Other nations, including China, which worked closely with the United States and European powers to forge the nuclear deal with Iran, have grown weary of US unilateralism and could resume doing business with Iran, one way or another."
"We're starting to see glimpses of what can happen if sanctions remain for too long. China's recent announcement of a plan to invest $400 billion in Iran's oil, gas and transportation infrastructure in exchange for oil is a sign that China and Russia won't abide by such onerous restrictions forever," it said.
"The uncomfortable truth is that 'maximum pressure' sanctions are unsustainable," the paper added.
It then advised the administration of US President Joe Biden to think twice before deciding to follow suit with Trump's failed policy on Iran, saying, "Mr. Biden's foreign policy team came into office promising to make the nuclear agreement 'longer and stronger', a worthy goal. The first step toward it is getting back into the deal."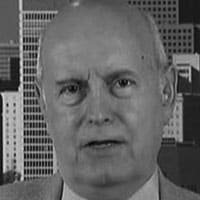 Jim W. Dean is VT Editor Emeritus.  He was an active editor on VT from 2010-2022.  He was involved in operations, development, and writing, plus an active schedule of TV and radio interviews.  He now writes and posts periodically for VT.
ATTENTION READERS
We See The World From All Sides and Want YOU To Be Fully Informed
In fact, intentional disinformation is a disgraceful scourge in media today. So to assuage any possible errant incorrect information posted herein, we strongly encourage you to seek corroboration from other non-VT sources before forming an educated opinion.
About VT
-
Policies & Disclosures
-
Comment Policy
Due to the nature of uncensored content posted by VT's fully independent international writers, VT cannot guarantee absolute validity. All content is owned by the author exclusively. Expressed opinions are NOT necessarily the views of VT, other authors, affiliates, advertisers, sponsors, partners, or technicians. Some content may be satirical in nature. All images are the full responsibility of the article author and NOT VT.