DISCLOSURE: Sourced from Russian government funded media
by Vladimir Odintsov, with New Eastern Outlook, Moscow, and the Institute of Oriental Studies of the Russian Academy of Sciences, a research institution for the study of the countries and cultures of Asia and North Africa.
[ Editor's Note: The diplomatic dance in the Persian Gulf continues, but at least on an elevated plane. The current shift has been even more surprising, as it followed the slow revelation of how Israel had pursued a behind the scenes relationship with them.
I remember how during my one trip to Dubai, ostensibly for a lecture and media tour, my host was arranging my meetings, and offered to take me to the Palestinian Embassy. But she warned me that the Israelis in the building across the street photographed everybody that went in and out of the Palestinian Embassy.
I jumped at the chance to say hello to the Israeli Intel surveillance folks, waving quite prominently to them when I left the embassy for my background briefing.
The UAE and Abu Dhabi are shifting toward doing business with former enemies versus fighting them, as a better way to make money long term, and with less drama.
This has not only been an unexpected surprise, but moreso as to how the UAE would juggle the Iran and Israel balls without dropping them both. But Dubai has skillfully executed a shift to ease gulf tensions, even while the Yemen war rages on with a Saudi Arabia that seems to be blindly burning up money out of national pride to avoid admitting defeat.
The big money powers tend to love conflict, as it generates bigger and quicker riches than any boring peacetime efforts could. The banksters don't even have to invent any new scams, but just dust of the files of their older ones that worked fine the last time.
I will cross my fingers that Gulf tensions continue to deescalate diplomatically, with the dual wild cards being the JCPOA remaining dead in the water, and Israel's fixation on remaining the only significant nuclear power in the region.
One of the highlights for me this year was seeing Trump and Bibi bite the dust as two of the most deserving to get politically flushed down the toilet. Week after week I see their international news coverage withering away, and know what agony that is creating for them, plus the prosecutors' legal hooks hovering over them… Jim W. Dean ]

Jim's Editor's Notes are solely crowdfunded via PayPal
Jim's work includes research, field trips, Heritage TV Legacy archiving & more. Thanks for helping. Click to donate >>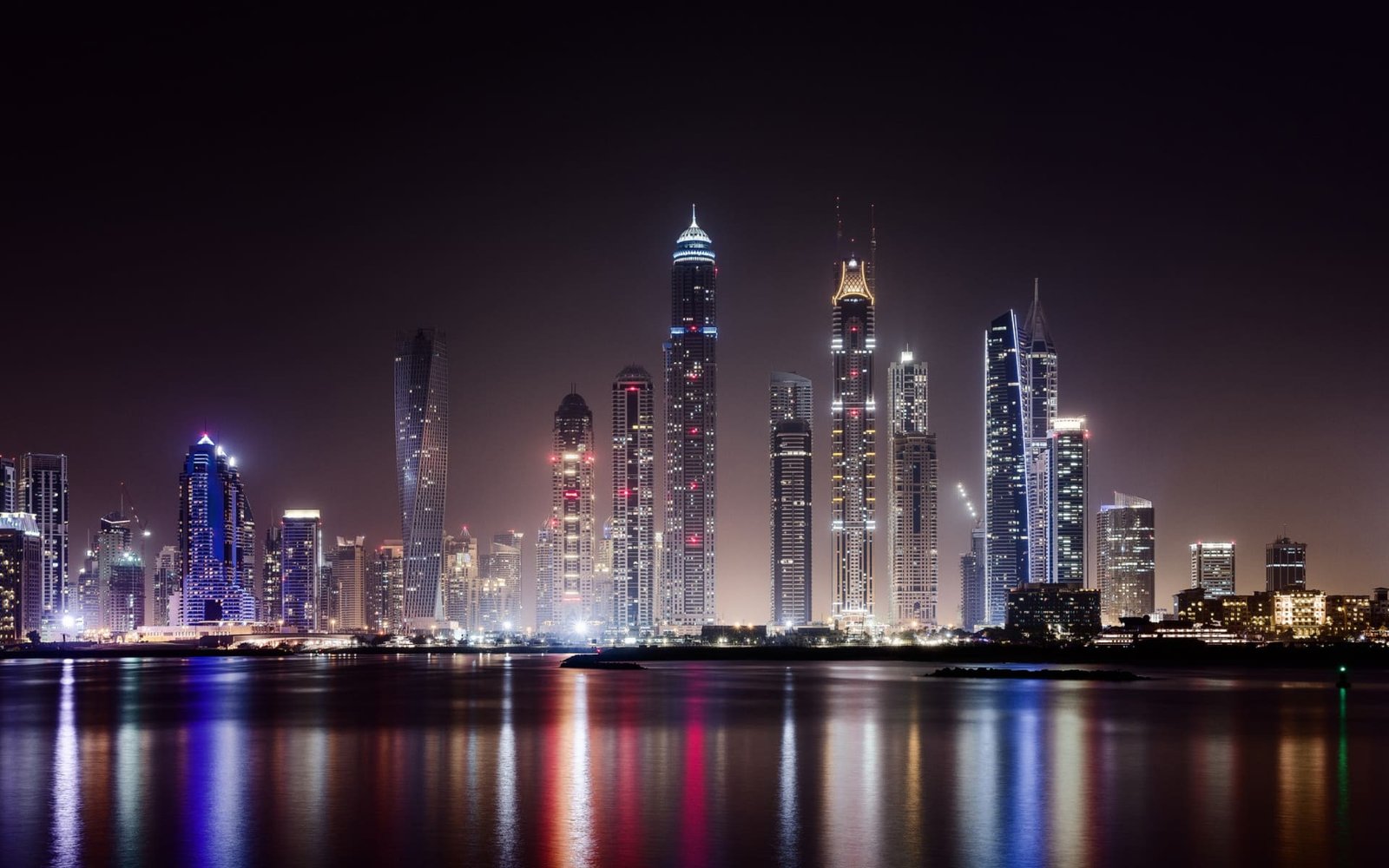 First published December 21, 2021
The aspiration of the United Arab Emirates (UAE) to become an essential independent geopolitical player in the Middle East is perceived with great wariness and jealousy in Washington and Tel Aviv, openly not wishing to release Abu Dhabi "from their ranks."
Of particular concern to the USA and Israel was the announcement on November 30 by Anwar Gargash, Diplomatic Adviser to the UAE President, that his country intends to send a special political delegation to Iran to improve relations between Tehran and Abu Dhabi.
Gargash stressed that the UAE authorities welcomed the desire of Iranians to restore relations with the Gulf countries. This is the second time the diplomatic adviser to the UAE President has spoken of bilateral ties with Iran and of easing tensions with the Islamic Republic.
In early December, the United Arab Emirates' national security adviser Sheikh Tahnoon bin Zayed said that strengthening relations with Iran is one of the priorities for the UAE, during his visit to Iran and talks with the Secretary of Iran's Supreme National Security Council Ali Shamkhani.
The adviser, considered the second man in Abu Dhabi after the crown prince, stressed that it is necessary to identify the elements that hinder the strengthening of relations between the two countries and address them by establishing specialized working groups, especially economic cooperation.
The United Arab Emirates' national security adviser was received by Iranian President Ibrahim Raisi. According to Iranian media, Tahnoon bin Zayed's visit to Tehran is entirely in line with the Iranian government's desire to develop relations with neighboring countries to establish security and stability in the region.
However, it should be noted that Tahnoon bin Zayed's visit was the first since 2016 for officials of this level. In August 2019, Iran and the UAE signed a memorandum of understanding to enhance maritime border security cooperation, which was then called a "stab in the back of Saudi Arabia."
Abu Dhabi's desire to change its strategy of using oil wealth and military might to support allies and weaken opponents in favor of "economic diplomacy" has recently caught the attention of many analysts. This transformation became particularly evident after the effects of the coronavirus pandemic hit the nation's economy and after President Joe Biden entered the White House.
As a result of this transformation, the performance of Emirati Embassies is now judged more by their ability to attract investment, and the UAE has sought a more active role in conflict resolution, particularly between Sudan and Ethiopia or even India and Pakistan.
Abu Dhabi's revised strategy represents a significant shift for the country, led by Sheikh Mohamed bin Zayed, Crown Prince of Abu Dhabi, whose past approach led to the deployment of thousands of troops in Yemen and intervention in Libya, reinforcing a regional embargo on Qatar.
In doing so, the Emirati authorities are not just moving away from their more aggressive approach – they want to be more innovative by expanding diplomatic and mediation efforts. And this is confirmed by statements by several UAE officials who note that the UAE "wants to be friends with everyone, from Israel to Iran."
As for the adjustment of relations with Iran, the desire of Abu Dhabi to engage in "economic diplomacy" became clearly visible here as well. The UAE tops the list of countries exporting goods to Iran and is the third-largest importer of Iranian goods.
According to official figures, the UAE accounts for about 31.5% of Iran's imports, about $7.3 billion out of $23.1 billion, and for 10% of its exports, about $2.2 billion out of $21.8 billion. The parties aim to increase trade turnover to $30 billion by 2025. Iran relies heavily on its neighbors to sell its goods to reduce the impact of sanctions re-imposed by the USA in 2018 following its withdrawal from the 2015 nuclear agreement.
Therefore, it is not surprising that being openly fixated on the anti-Iranian vector, Tel Aviv followed very closely the visit of the United Arab Emirates' national security adviser Sheikh Tahnoon bin Zayed to Tehran.
And it was the UAE's rapprochement with Iran that was one of the main discussions during Israeli Prime Minister Naftali Bennett's trip to Abu Dhabi and his December 12 meeting with Sheikh Mohammad Bin Zayed Al Nahyan, Crown Prince of Abu Dabi.
The UAE and Israel have long maintained secret ties. Still, in September 2020, the two countries officially normalized relations as part of the Abraham Accords Peace Treaty, thanks to Tel Aviv promising to shelve its plans to take over parts of the West Bank.
With the resumed talks on Iran's nuclear program in Vienna not yet inspiring any hope of restoring the nuclear deal, the USA and Israel are looking for ways to influence the Iranian side in a way that would increase its negotiability.
With Abu Dhabi acting as Tehran's second-largest trading partner, both the Israeli and American sides are looking to the Arabian state for the key to increasing pressure on the Islamic Republic.
In addition to the recent visit of the Israeli prime minister, a delegation from the US Treasury Department, which includes Andrea Gacky, Director of the Office of Foreign Assets Control (OFAC), the man who oversees sanctions policy, is traveling to the UAE. The delegation plans to meet with petrochemical manufacturers, private companies, and banks that manage billions of dollars in deals with Iran.
As the White House explained, US negotiators intend to discuss with Abu Dhabi issues related to trade with Tehran and warn that Washington is aware of all transactions that fall under its extraterritorial sanctions and that whoever is doing this is at significant risk.
Previously, under Donald Trump, OFAC had already actively practiced a policy of restrictive measures in the Emirati direction, introducing, in particular, in March 2020 restrictions against five companies based in the Arabian state for their alleged involvement in the shadow purchase of oil products from the National Iranian Oil Company.
In December of the same year, the US Treasury punished two UAE companies with sanctions for allegedly helping Iran's Triliance Petrochemical export petrochemicals overseas. The US agency's communication on the matter noted that both entities acted as front companies for Triliance in intermediated transactions.
As US officials recently confirmed to The Wall Street Journal, if there is no progress in the nuclear talks, the visit of a US Treasury Department delegation to the UAE will be one of a series of visits to other countries and in discussions with companies from Malaysia, Turkey and China, which are major partners of Tehran, to increase economic pressure on Iran and narrow its options to avoid sanctions.
Therefore, Washington and Tel Aviv's focus on pressuring the UAE to cut off trade ties with Iran and cut it off from trade intermediaries has become particularly pronounced in recent days.
However, such pressure measures on the UAE are unlikely to succeed for Washington and Tel Aviv and to convince Tehran, which has recently significantly increased its engagement with China, which has become the largest oil importer from the Islamic Republic of Iran and has concluded an agreement with Iran on comprehensive cooperation amid US sanctions pressure.
Nor will such pressure on Abu Dhabi promote the UAE's trust and relations with the US and Israel, which it has come to expect after the Abraham Accords.
Vladimir Odintsov, political observer, exclusively for the online magazine "New Eastern Outlook".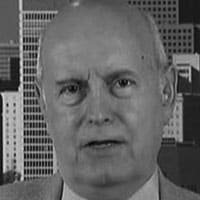 Jim W. Dean is VT Editor Emeritus.  He was an active editor on VT from 2010-2022.  He was involved in operations, development, and writing, plus an active schedule of TV and radio interviews.  He now writes and posts periodically for VT.
ATTENTION READERS
We See The World From All Sides and Want YOU To Be Fully Informed
In fact, intentional disinformation is a disgraceful scourge in media today. So to assuage any possible errant incorrect information posted herein, we strongly encourage you to seek corroboration from other non-VT sources before forming an educated opinion.
About VT
-
Policies & Disclosures
-
Comment Policy
Due to the nature of uncensored content posted by VT's fully independent international writers, VT cannot guarantee absolute validity. All content is owned by the author exclusively. Expressed opinions are NOT necessarily the views of VT, other authors, affiliates, advertisers, sponsors, partners, or technicians. Some content may be satirical in nature. All images are the full responsibility of the article author and NOT VT.