Watch the full uncensored FFWN above, click HERE for links to stories we covered
Mainstream media mockingbirds scoff at Putin's claim that the Ukro-Nazis are committing genocide in Donetsk and Luhansk. But that doesn't mean it isn't true.
Some Ukrainians hate Russians because of the Holodomor. They view Stepan Bandera, who joined the Nazi war on Stalin's USSR, as a national hero. The extremists among them just want to kill Russians, including the Russian speakers in Donetsk and Luhansk.
They have been shelling Donetsk and Luhansk, and killing Russian-speaking civilians, for years. Before that, in 2014, they torched the Trades Union building in Odessa while it was full of pro-Russian protestors, burning 42 people alive. Since holocaust means "burnt offering" or "fiery sacrifice," only a Holocaust denier would deny that one.
But is calling them Ukro-Nazis unfair…to Nazis? That's what E. Michael Jones and I suggested in the latest episode of False Flag Weekly News. Watch it above before the censors take it down!
Speaking of censorship, how long will it be before the alternative media outlets accused of being Russian agents and Putin stooges (like this one) get shut down? The usual suspects are setting the stage with stories like this:
ZeroHedge accused of spreading 'Russian propaganda' by CIA/AP
I understand that the Senior Editors here at VT have come under fire for publishing an article of mine that DHS suspected was "Russian propaganda." Hilariously, they accuse Gordon Duff of writing it! Memo to DHS: If you can't tell the difference between me and Gordon Duff, please watch our debate on COVID/vaccines.
Though I am neither a Russian agent nor an Iranian agent, I tend to agree with Iranians more than Russians. Maybe that's because I got banned from Russian media several years ago for calling out Islamophobia and Zionism and insisting on talking about 9/11 truth—while Iranian media is always open to whatever I have to say. Below is my latest ANA Press interview on Ukraine: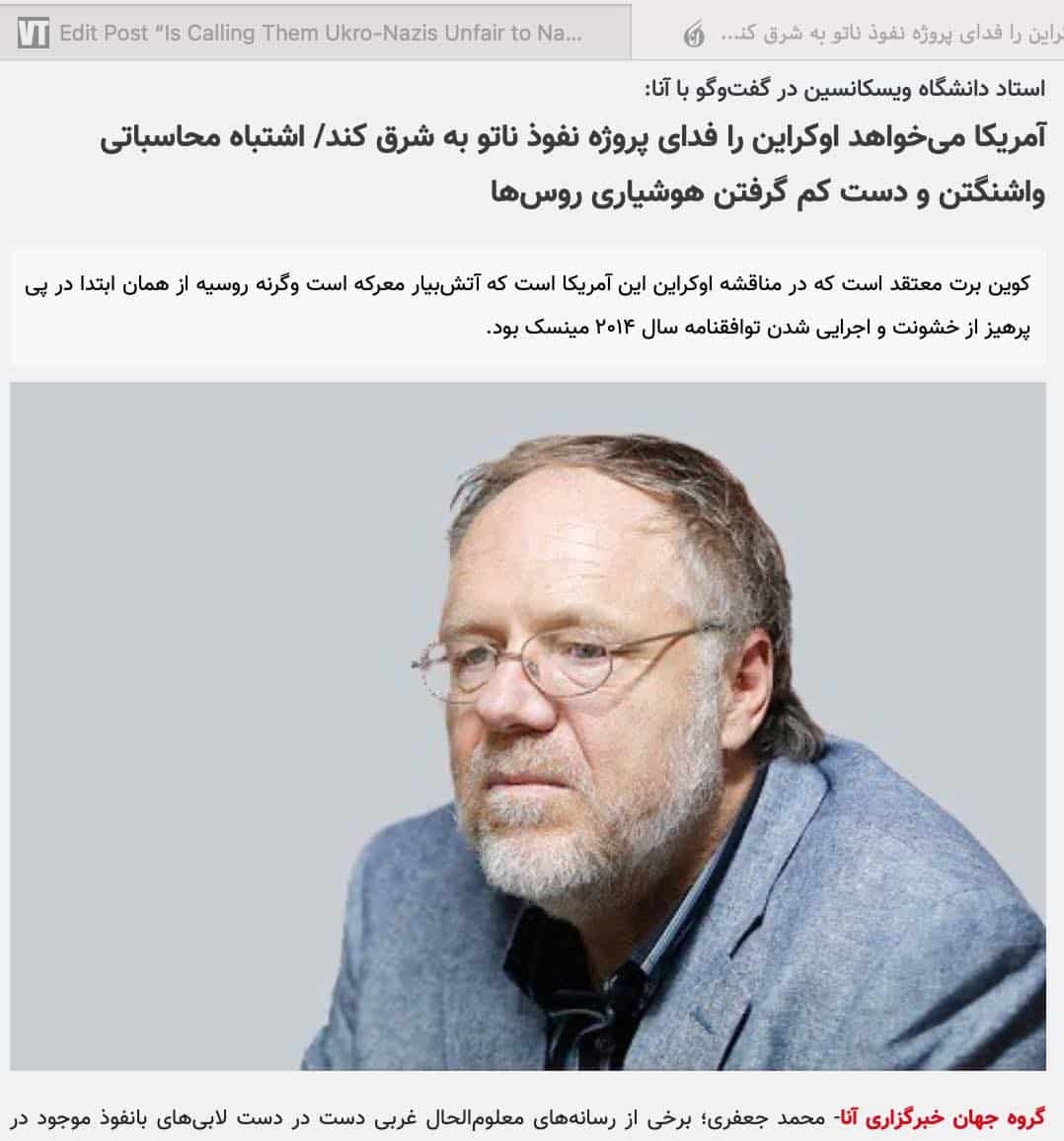 Dear Mr. Barrett

I hope everything goes well there. The fragile situation in Ukraine has caused me to contact you for an email or voice message interview. How do you evaluate the whole situation?
The US and its NATO vassals are pressuring Ukraine to accelerate its ongoing war on Donetsk and Lugansk. They hope to lure Putin into invading and occupying Ukraine, which would become a quagmire, and provide an excuse to demonize and sanction Russia and end the Nord Stream pipeline project. So the Americans are endlessly taunting Putin in hopes that he will have to invade to save face and satisfy his domestic constituency. But it seems the Americans have miscalculated. Beginning yesterday, Donetsk and Lugansk began evacuating their populations. Once the civilians are out of harm's way, Russia will be in a position to deny Ukrainian forces entry into those provinces using its long-range weapons. It won't have to invade. It will simply use long-range weapons to deny the Ukrainians a victory.
It is worth noting that Ukraine and its NATO masters are the belligerent parties. They are in clear violation of the Minsk Accords, which provide for autonomy for Donetsk and Lugansk.
NATO is also the aggressor in its insistence on pushing NATO further and further eastward, bringing first-strike weapons within seconds or at most a few minutes of Moscow—breaking the promise US leaders made to Gorbachev at the end of the Cold War. Russia has issued an ultimatum: "no further." This, the Americans' desire to destroy Russian sovereignty and loot its raw materials, installing another Yeltsin-like puppet to preside over the destruction of his own nation, is the underlying cause of the conflict.
Is there any possibly for compromise?
A compromise would involve: 1) all parties respecting the Minsk Accords and the autonomy of Donetsk and Lugansk, and 2) all parties agreeing that NATO's expansion phase is over.
This compromise is what Russia wants. But the Americans don't want compromise, they want to defeat and loot Russia. Their current short-range goal is to put a stop to the Nord Stream pipeline.
What does the US do in case of any invasion?
If Putin made the mistake of trying to invade and occupy Ukraine, the US would be in a position to fund and arm anti-Russian rebels, demonize Russia internationally, and above all end the Nord Stream pipeline and force Europe to buy vastly more expensive US gas. This would stop Eurasian economic integration and preserve the US-dominated NATO empire as the globe-straddling, a globe-dominating parasite that it is today.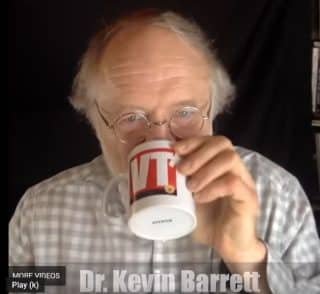 Dr. Kevin Barrett, a Ph.D. Arabist-Islamologist is one of America's best-known critics of the War on Terror.
He is the host of TRUTH JIHAD RADIO; a hard-driving weekly radio show funded by listener subscriptions at Substack and the weekly news roundup FALSE FLAG WEEKLY NEWS (FFWN).
He also has appeared many times on Fox, CNN, PBS, and other broadcast outlets, and has inspired feature stories and op-eds in the New York Times, the Christian Science Monitor, the Chicago Tribune, and other leading publications.
Dr. Barrett has taught at colleges and universities in San Francisco, Paris, and Wisconsin; where he ran for Congress in 2008. He currently works as a nonprofit organizer, author, and talk radio host.
ATTENTION READERS
We See The World From All Sides and Want YOU To Be Fully Informed
In fact, intentional disinformation is a disgraceful scourge in media today. So to assuage any possible errant incorrect information posted herein, we strongly encourage you to seek corroboration from other non-VT sources before forming an educated opinion.
About VT
-
Policies & Disclosures
-
Comment Policy
Due to the nature of uncensored content posted by VT's fully independent international writers, VT cannot guarantee absolute validity. All content is owned by the author exclusively. Expressed opinions are NOT necessarily the views of VT, other authors, affiliates, advertisers, sponsors, partners, or technicians. Some content may be satirical in nature. All images are the full responsibility of the article author and NOT VT.