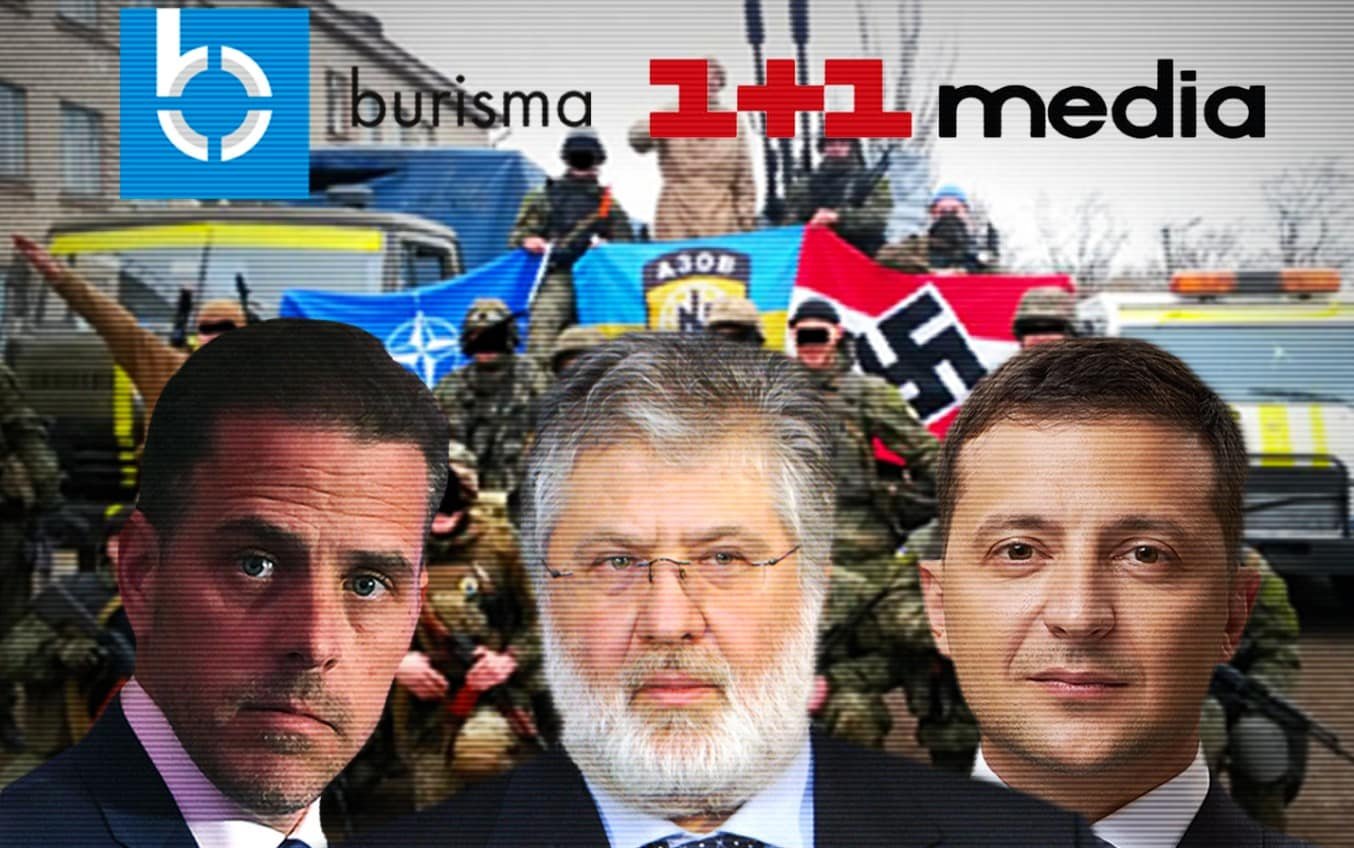 kanekoa.substack.com – The real person who was the benefactor to, and the boss of, Vice President Joe Biden's son, Hunter Biden, at the Ukrainian gas company Burisma Holdings, was not the CEO of Burisma Holdings, Mykola Zlochevsky, but it was instead Ihor Kolomoysky, who was part of the newly installed Ukrainian Government, which the Obama Administration itself had actually just installed in Ukraine, in what the head of the "private CIA" firm Stratfor correctly called "the most blatant coup in history."
Shortly after the Obama Administration's Ukrainian coup, on March 2, 2014, Kolomoysky, who supported Yanukovych's overthrow, was appointed the governor of Dnepropetrovsk, Ukraine. Hunter Biden, with no experience in the industry or region, would join Kolomoysky's Burisma Holdings two months later on May 12, 2014.
A 2012 study of Burisma Holdings done in Ukraine by the Anticorruption Action Centre (ANTAC), an investigative nonprofit co-founded by American billionaire George Soros and the U.S. State Department, found that the true owner of Burisma Holdings was none other than Ukrainian billionaire-oligarch Ihor Kolomoysky.
The study, which was funded to dig up corruption on Ukrainian President Viktor Yanukovych, instead found that Ihor Kolomoysky "managed to seize the largest reserves of natural gas in Ukraine".
Burisma Holdings changed owners in 2011 when it was taken over by an off-shore Cyprus enterprise called Brociti Investments Ltd, and subsequently, moved addresses under the same roof as Ukrnaftoburinnya and Esko-Pivnich, two Ukrainian gas companies which happened to be also owned by Kolomoysky through off-shore entities in the British Virgin Islands.
Oleh Kanivets, who worked as CEO of Ukrnaftoburinnya, confirmed Kolomoysky as the owner of Burisma Holding in the 2012 report saying, "The Privat Group is the immediate owner. This company was founded by Mykola Zlochevsky some time ago, but he later sold his shares to the Privat Group."
In other words, Hunter Biden's boss and benefactor at Burisma Holdings is the same Ukrainian billionaire-oligarch who also claimed the position of boss and benefactor over Volodymyr Zelensky before he became Ukraine's president.
Kolomoysky Owns 1+1 Media Group
Kolmoysky, who currently holds a net worth of $1.8 billion making him the 1750th richest person in the world, owns holdings in metal, petroleum, and the media sector, where he has had a long history with Ukrainian President Volodymyr Zelensky.
For years, Zelensky's company produced shows for Kolmoysky's TV network, 1+1 Media Group, one of the largest media conglomerates in Ukraine. Zelensky achieved national fame portraying a president on a hit television sitcom called, Servant of the People, which was broadcasted on a channel owned by Kolmoysky.
In 2019, Kolmoysky's media channels gave a big boost to Zelensky's presidential campaign, while Kolmoysky even provided security, lawyers, and vehicles for Zelensky during his campaign. Kolmoysky's bodyguard and lawyer accompanied Zelensky on the campaign trail as Zelensky was chauffeured around in a Range Rover owned by one of Kolmoysky's companies.
The Pandora Papers showed that Ukrainian President Volodymyr Zelensky and his TV production partners were beneficiaries of a web of offshore firms created in 2012, the same year Zelensky's production company entered into a deal with Kolomoysky's media group, which allegedly received $41 million in funds from Kolomoysky's Privatbank.
Zelensky's political rival, President Petro Poroshenko commented on their connection during the campaign trail, "Fate intended to put me together with Kolomoyskiy's puppet in the second round of the elections."
After Zelensky's victory, Kolomoysky, who had spent the last few years living between Israel and Switzerland, returned to Ukraine to keep up his relationship with the new president, nominating over 30-lawmakers to Zelensky's newly established party and maintaining influence with many of them in parliament.
Kolomoysky Funds The Azov, Aidar, and Dnipro Battalions
Igor Kolomoysky has been a top funder of the Azov Battalion since it was formed in 2014. He has also bankrolled private militias like the Dnipro and Aidar Battalions and has personally deployed them to protect his financial interests.
Before becoming part of Ukraine's armed forces, who funded Azov? The unit received backing from Ukraine's interior minister in 2014, as the government had recognized its own military was too weak to fight off the pro-Russian separatists and relied on paramilitary volunteer forces.
These forces were privately funded by oligarchs–the most known being Igor Kolomoisky, an energy magnate billionaire and then-governor of the Dnipropetrovska region.
Groups of right-wing Ukrainian nationalists are committing war crimes in the rebel-held territories of Eastern Ukraine, according to a report from Amnesty International, as evidence emerged in local media of the volunteer militias beheading their victims.
---
Read the Full Article at: How One Ukrainian Billionaire Funded Hunter Biden, President Volodymyr Zelensky, And The Neo-Nazi Azov Battalion
ATTENTION READERS
We See The World From All Sides and Want YOU To Be Fully Informed
In fact, intentional disinformation is a disgraceful scourge in media today. So to assuage any possible errant incorrect information posted herein, we strongly encourage you to seek corroboration from other non-VT sources before forming an educated opinion.
About VT
-
Policies & Disclosures
-
Comment Policy
Due to the nature of uncensored content posted by VT's fully independent international writers, VT cannot guarantee absolute validity. All content is owned by the author exclusively. Expressed opinions are NOT necessarily the views of VT, other authors, affiliates, advertisers, sponsors, partners, or technicians. Some content may be satirical in nature. All images are the full responsibility of the article author and NOT VT.