by Peter Haisenko
Anderweltonline.com – Why is the fighting in Mariupol so dogged? Why did the missile attack on the Kramatorsk train station disappear from the media so quickly? Why is the U.S. silent about U.S. citizens who have perished in Ukraine? How many NATO soldiers are really active on Kiev's side inside Ukraine? Western "coverage" of the Russian operation must be described as sketchy at the very least.
At the beginning of the Russian operation in Ukraine, when targets scattered all over the country were attacked, it seemed arbitrary to incomprehensible. Then it became apparent that these targets were sites of Biolabs installed and operated thereby Western states. The panic in Washington was great that it would be revealed what was actually done there.
President Biden's and his son Hunter's connections to the Biolabs and their funding are already making waves in the U.S., but are barely mentioned here. No wonder, because secured documents prove that German actors are also involved in the operation of these Biolabs.
The concentration of the Azov brigades on Mariupol seems difficult to explain. After all, this port city on the Sea of Azov has been very quickly cut off from the outside world. Access from the sea is also under Russian control because it passes through the Kerch Strait. Kiev's soldiers are encircled and cut off from supplies. So there is no strategic reason for the fierce fighting there. Any rational person would have to capitulate, also to spare civilian lives. The opposite is the case.
The Azov units use civilians as shields, ensuring that there is heavy damage and many deaths throughout the city. In the meantime, they have largely been driven out of the city and have retreated to the site of the large "Azov Steel" steelworks on the outskirts of the city. They are doing this in the knowledge that Russia does not want to shell and destroy this important industrial plant. But what is special about this plant?
A report of the highest explosiveness in the original
In this regard, let's see what is reported by the leadership of the DPR, that is, the new eastern Ukrainian republics. It should be noted that this information has not (yet) been confirmed by other sources. What is confirmed, however, is that a U.S. major general was captured just there as he was trying to escape the cauldron. His name is US Major General Roger L. Cloutier. So here is the message in the original:
"Under the Azovstal industrial area, owned by oligarch Rinat Akhmetov, the alleged illegitimate son of former Ukrainian President Kuchma, there is 24 km of tunnels up to 30 m deep.
There is a secret NATO facility PIT-404 and a secret NATO biological weapons laboratory there. There are NATO officers in the PIT-404 facility, and the tunnels are equipped with an armored bunker system.
About 240 foreigners are in the building, including officers of NATO and the French Foreign Legion, as well as employees of the bio lab. Their guards, financed by Akhmetov, number up to 3,000.
The bio lab under the Azovstal plant in Mariupol in the so-called PIT-404 facility was built and operated by Metabiota, a company with ties to Hunter Biden, Rinat Akhmetov, and Volodymyr Zelensky.
Bioweapons tests were conducted in the laboratories of this facility. Thousands of Mariupol residents became "guinea pigs" in these terrible tests. And it was mainly Western "specialists" who took part in these inhumane experiments.
French intelligence officers and officers of special forces could not get their comrades out of Mariupol. This is why Macron called the Kremlin so many times asking for "humanitarian corridors."
Some French intelligence officers died in the rescue operation. The head of French intelligence, Eric Videaux, was dismissed on March 31, 2022, for failures of French intelligence in the war in Ukraine.
Officers from the U.S., Canada, Germany, France, Italy, Turkey, Sweden, Poland, and Greece are now trapped in the dungeons of Azovstal. U.S. Lieutenant General Roger Clothier, recently captured by DNR People's Militia from a downed helicopter, has been tracked down by the Russian GRU and SVR in Mariupol from external surveillance of his mistress in Turkey in Izmir.
The Ukrainian national, known to the intelligence service as Klute, had always accompanied the general as a traveling wife, confidante and interpreter. As soon as information was received that this woman had arrived in Mariupol, Russia
launched a military operation and blockaded the city."
The West will have to explain itself
Although this news has not yet been independently confirmed, it does explain a lot. Normally, the U.S. considers every U.S. citizen killed as a reason for war. This does not apply to Ukraine. Even when Russia destroyed training centers near Lviv, where a quite remarkable number of Western soldiers died, no Western country raised its voice. Nor could they, because then they would have had to admit that active NATO forces were operating in Ukraine. The same, of course, applies to Mariupol and Azov Steel. There, however, it is precarious for NATO. Their people are trapped and it is only a matter of time before ammunition runs out and hunger drives the rats out of their holes. Russia and the DPR want to capture these people alive, just like the U.S. major general. Then the West will have to explain what its people were doing there.
Now to Kramatorsk. More than 100 civilians were killed there when a missile hit in the middle of a crowd waiting for an evacuation train. A horrible crime. So why is this not being exploited in the same way as the deaths at Butscha? In Butscha, the narrative is set and as long as there is no real independent investigation there, everyone has to decide for themselves which version to believe.
It's different in Kramatorsk. There are photos of the debris of the missile with serial numbers, which proves that the Russian account is correct. It is a type of missile that has not been used by the Russian army for a long time. Not only that. With the serial number, it is possible to prove from which depot this weapon came and there is no doubt that it was in the possession of the Ukrainian army. So Kramatorsk has disappeared from the Western narrative. Nevertheless, the string is set, because those who want to believe it can only be enlightened by a Western denial, and there will be none.
The existence of various biolabs can no longer be denied
It's one thing to supply war equipment – that also makes you a war party – but it's something else when soldiers are actively involved, even if "only" as "trainers. Are these specialists who, for example, evaluate satellite images in order to then pass on strategic information to Kiev's soldiers? Or even give tactical instructions themselves? The U.S. constantly proclaims that it will not intervene in this war. But with the "trainers" and the information that has now come from Mariupol, this is already the next flat-out lie. Thus, one should not be surprised if the USA is so uncharacteristically silent when its specialists are killed in Ukraine.
It will be interesting to see with what propaganda drumfire NATOstan will react when Russia will present the prisoners from the steel plant in Mariupol to the world public. The existence of various biolabs can no longer be denied. If, in addition, people are presented who actively collaborated, indeed actively participated in the war effort, it will be tight for NATO. Will there be consequences this time? Experience says that the Western media monopoly has also generously ignored all the lies of the USA in the Arab region. But what will be important is that the rest of the world, outside NATO, will see who is really the evil liar. Just "the empire of lies," as Putin has so aptly named it.
This will further isolate NATO, making it harder to whitewash U.S. imperial crimes as humanitarian actions. Already for quite a few years, there have been sanctions wars against Russia, which does not want to submit to the "pax amerikana". So I think that Germany actually does not fight for Ukraine at all, actually cannot, does not want to support this fundamentally corrupt state, but only fights in the cartel of NATO against Russia. No matter what it costs, we have become accustomed to the war crimes of the USA since the Vietnam War at the latest. Yes, we too are fighting against Russia, down to the last Ukrainian.
---
The Cold War is the prerequisite for the fact that the old enemy image could be reactivated so quickly against modern Russia. But how did the Cold War come about at all, when America, as an ally of the Soviet Union, supported it with weapons and materials to an incredible degree? Against the German Reich. As unbelievable as it may seem, it was officers of the German resistance against Hitler who exploited the ignorance of the USA to save Germany from a second Versailles. Thus, Germany was built up and reindustrialized by the U.S. into a frontline state against the Soviet Union. Read the last two works of Reinhard Leube: "Entzaubert" and "Ende und Anfang". They will provide you with information that you have been deprived of so far. You can order your copies directly from the publisher here or purchase them in your local bookstore.
---
FUTURE BIOWEAPONS COULD KILL PEOPLE WITH SPECIFIC DNA
THAT COULD MEAN WEAPONS THAT ONLY TARGET SPECIFIC ETHNIC GROUPS.
VICTOR TANGERMANN
Future Weapons
In the future, we may have to deal with biological weapons that target specific groups of people, passing over everyone else.
That's according to a new report out of Cambridge University's Centre for the Study of Existential Risk reviewed by The Telegraph. In it, the Cambridge researchers argue that world governments have failed to prepare for futuristic weapons based on advanced technology like artificial intelligence and genetic manipulation — or even a killer pathogen designed to kill only people of a particular race.
Proactive Action
The report specifically called for the creation of independent groups to assess the risks of various future technologies and sort out whatever protocols are already in place to protect people from them, per The Telegraph.
"The technology is becoming increasingly sophisticated at ever-cheaper prices, democratizing the ability to harm more quickly and lethally," writes the authors of the report. "In a particularly bad case, a bio-weapon could be built to target a specific ethnic group based on its genomic profile."
Ultimately, the researchers conclude, we can't afford to wait for those weapons to become reality before doing something about them.
READ MORE: World must prepare for biological weapons that target ethnic groups based on genetics, says Cambridge University [The Telegraph]
More on bioweapons: Congress to DoD: Are Disease-Carrying Insects Escaped Bioweapons?
Source: Anderweltonline.com
---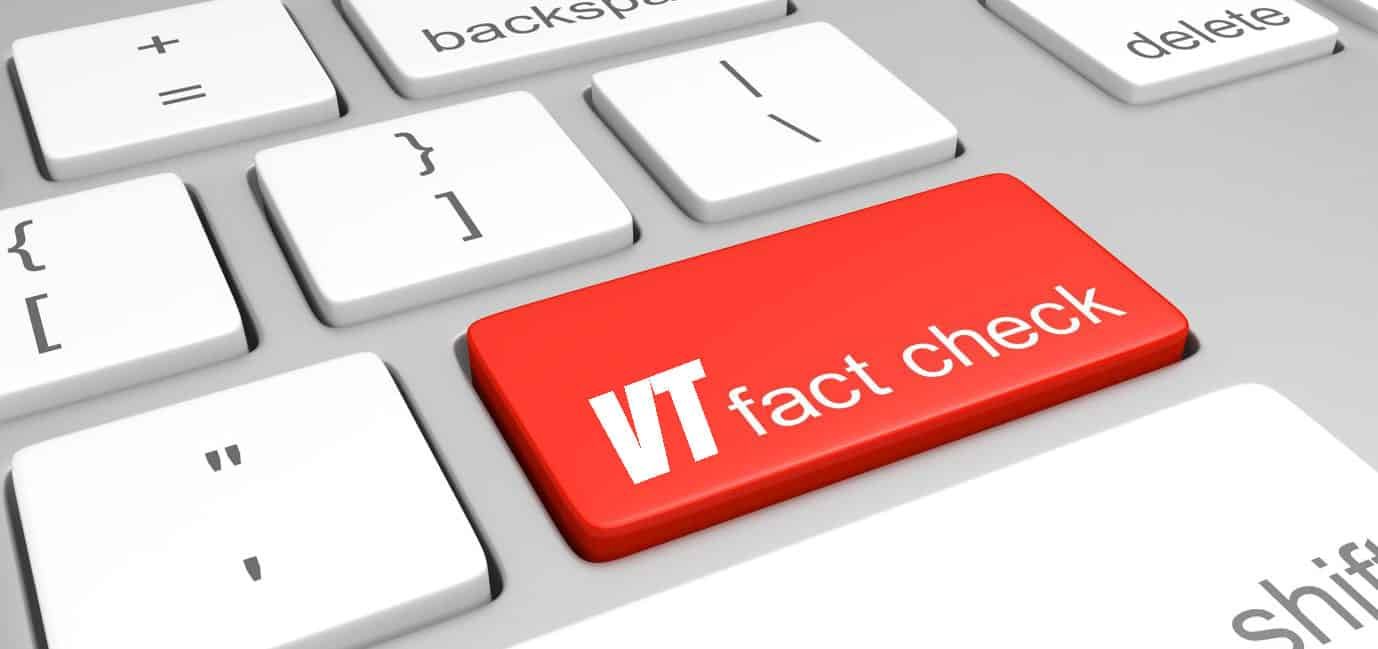 U.S GOVERNMENT OFFICIAL STATEMENT ON "BIO WEAPONS"
STATE.GOV – On March 9, 2022, the U.S. State Department issued an Official Press Statement refuting all Bio and Chemical Weapons claims made by Russia.
"The Kremlin is intentionally spreading outright lies that the United States and Ukraine are conducting chemical and biological weapons activities in Ukraine. We have also seen PRC officials echo these conspiracy theories. This Russian disinformation is total nonsense and not the first time Russia has invented such false claims against another country. Also, these claims have been debunked conclusively and repeatedly over many years.
As we have said all along, Russia is inventing false pretexts in an attempt to justify its own horrific actions in Ukraine. The United States does not own or operate any chemical or biological laboratories in Ukraine, it is in full compliance with its obligations under the Chemical Weapons Convention and Biological Weapons Convention, and it does not develop or possess such weapons anywhere. It is Russia that has active chemical and biological weapons programs and is in violation of the Chemical Weapons Convention and Biological Weapons Convention.
Finally, Russia has a track record of accusing the West of the very crimes that Russia itself is perpetrating. These tactics are an obvious ploy by Russia to try to justify further premeditated, unprovoked, and unjustified attacks on Ukraine. We fully expect Russia to continue to double down on these sorts of claims with further unfounded allegations."
Read The Full Official Statement here at "State.gov – The Kremlin's Allegations of Chemical and Biological Weapons Laboratories in Ukraine
ATTENTION READERS
We See The World From All Sides and Want YOU To Be Fully Informed
In fact, intentional disinformation is a disgraceful scourge in media today. So to assuage any possible errant incorrect information posted herein, we strongly encourage you to seek corroboration from other non-VT sources before forming an educated opinion.
About VT
-
Policies & Disclosures
-
Comment Policy
Due to the nature of uncensored content posted by VT's fully independent international writers, VT cannot guarantee absolute validity. All content is owned by the author exclusively. Expressed opinions are NOT necessarily the views of VT, other authors, affiliates, advertisers, sponsors, partners, or technicians. Some content may be satirical in nature. All images are the full responsibility of the article author and NOT VT.